Paul is reminding his readers that God has spoken his word continually down through the ages, through Abraham, through Moses, and through all of the prophets.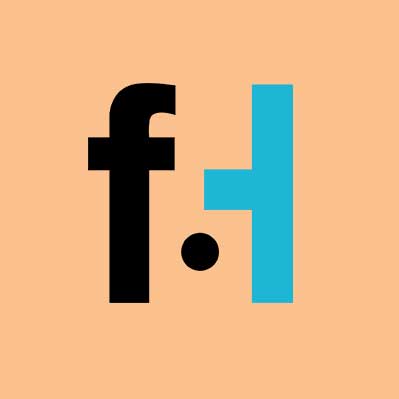 FaithHub

"Hear, O Israel: The Lord our God, the Lord is one." (Deuteronomy 6:4) The first word of this most profound statement of faith is the command form of the verb, to hear. It is telling us to listen deeply, closely, intently, purposefully, with every fiber of our being. To "hear" implies something even deeper than listening too. It means to take that which you are hearing to heart, to absorb it fully, to make it part of your very being. What word, then, are we to hear? Paul answer? "The word of Christ."
Paul is reminding his readers that God has spoken his word continually down through the ages, through Abraham, through Moses, and through all of the prophets. Paul also reveals that this word was to be brought to all peoples. Earlier in this chapter, Paul refers to the Deuteronomy 30:14 when he writes, "The word is near you, in your mouth and in your heart." He is telling his Roman converts (and us) that that word of God, spoken in the Hebrew Testament, which was fulfilled in Christ Jesus, is the very word that he, Paul, is preaching to them. He reminds them (and us) that in confessing Christ with our mouths and believing him in our hearts we are saved. He then tells his mixed audience of Jewish and Gentile converts, that this Christ, this Word of God, that we profess with our mouths and believe in our hearts, removes all distinctions, and artificial social divisions between Jew and Greek. This word belongs to all. It unites all in the One God.
Do we really believe? Have we really heard? If we have, then why is there still prejudice between races, or such animosity between Christian denominations? Is not the Spirit telling us through Paul's words here, to "Hear!" To listen more deeply to the word of Christ who died for all out of his undivided and infinite love for all. Are we believing in our hearts? Did not Jesus command us to love in the same way as he did, with no distinctions? As Paul tells us here, "[Our] faith comes from hearing, and hearing through the word of Christ." Are we listening and hearing the word of Christ and absorbing it, making it a part of our very being? If not, why not? The Word is the same, yesterday, today and tomorrow. It does not change. The word of Christ is the saving word of God. This is our faith. This is what we believe. If we believe, then how can we not act in accord with our faith? Paul invites us in our faith to preach it to those who have not heard the word. He invokes the words of Isaiah writing, "How beautiful are the feet of those who bring the good news." (verse 15)
Our faith becomes richer, deeper, more vital and vibrant, the more we listen and hear "through the word of Christ." The more we hear and absorb the word of Christ the more we are moved to preach the good news by sharing that same word of Christ with those who have not yet heard it. Are we to preach with our mouths? Yes. But when our actions match the word of Christ that we preach, our preaching will become even more powerful. We get better and better at this the more we hear and believe the word of Christ in our hearts. When the word of Christ settles in our hearts, our faith will be made known in and through both our words and our actions. By preaching what we believe and by living it openly and publicly, others will begin to hear and to see the living word of Christ and be drawn to it. Praise be to God!
Lord, give us ears to hear the word of Christ ever more deeply, so that our faith may continue to increase. Fill our hearts with a faith so rich and so deep that they cannot help but to overflow with your love toward all others. Make us instruments of your Word to all we meet through our days. In Jesus' name we pray. Amen!
Want more daily devotionals, inspirational verses, and Bible reading plans? Just choose a plan and sign up for a free eBible account. It's that simple! CLICK HERE!
SKM: below-content placeholder
Whizzco for FHB