Police have issued an urgent warning after chicken mince, spiked with rat poison, were found scattered all throughout a park.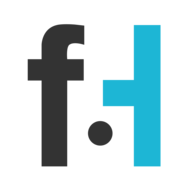 Timothy Roberts
The news out of Sydney is not good for animals and for those who love their pets. Another report of suspected dog baiting took place at Enmore Park when the poisoned chicken was discovered on Monday.
The Eyewatch community of the Inner West Police Area Command went to Facebook and posted a warning to locals after marinated roll chicken was found in the area. That chicken had been laced with 'green rat poison' and scattered throughout the park.
The notification was given to the Inner West Council and some locals are hoping that signage will be posted to give a warning for those taking their dogs out in those areas.
"A total of seven pieces of poisoned chicken were found in the park," the council said in a statement. "We are asking pet owners to be mindful of potential bait hazards in parks and notify the police immediately if found."
Dog baiting was a real problem in August at parks in Sydney and Brisbane. This included the New Farm, Teneriffe, and Newstead areas in Brisbane and Rushcutters Bay Park in Sydney.
In addition, the Retreat Doggie Daycare in Barden reported finding bits of solid rat poisoning at the front of their property.
An announcement was made by Lord Mayor Adrian Schreiner in August that the Brisbane City Council would be installing hidden cameras at some off-leash parks to try to catch the sickos who were trying to kill dogs.
"We are working with the police here, but what we want the people who are doing this to know is, you will be caught," Cr Schrinner told reporters.