Margret is a world-class athlete in the 400m, yet she's never had the opportunity to pursue an Olympic medal. That is, until NOW.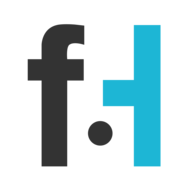 Caitlin Green
A recent documentary called "A Fighting Chance" illustrates the incredible Olympic journey of competitors from smaller, poorer, and newer nations. For the first time in history, South Sudan has been recognized as a country by the IOC and will be sending a team to the 2016 Games in Rio de Janeiro. Athletes like Margret Rumat Rumat Hassan have been given the one-in-a-lifetime chance to represent their countries and compete for their first international title under their nation's flag.
This iconic moment is powerfully represented in the short excerpt below, titled "The Chant." The video opens on the South Sudanese 400m runner as she prepares for her journey to compete with athletes from all around the world. Margret's hope, strength, and perseverance, coupled with the support of her devoted fans, is overwhelming emotional and indicative of the inspiration, camaraderie, and joy of the Olympics at its very core.
Join the chant – and join in the celebration of inspirational athletes around the world!
https://youtube.com/watch?v=KE1myHdqlWM