The teen boys were staying in the same hotel as a young mother who was trying to get her kids to sleep. Rather than be upset about receiving a noise complaint, the boys responded with compassion.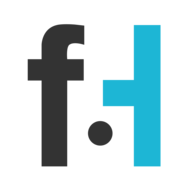 Chris Winters
The internet has its upsides and downsides. While we love spending time on social media, it is hard to endure all of the anonymity that it grants people.
It is sad to see stories of people posting nasty notes that they left for their neighbors, in hopes that we will all pat them on the back and give them likes for it. That's what makes this story such a breath of fresh air.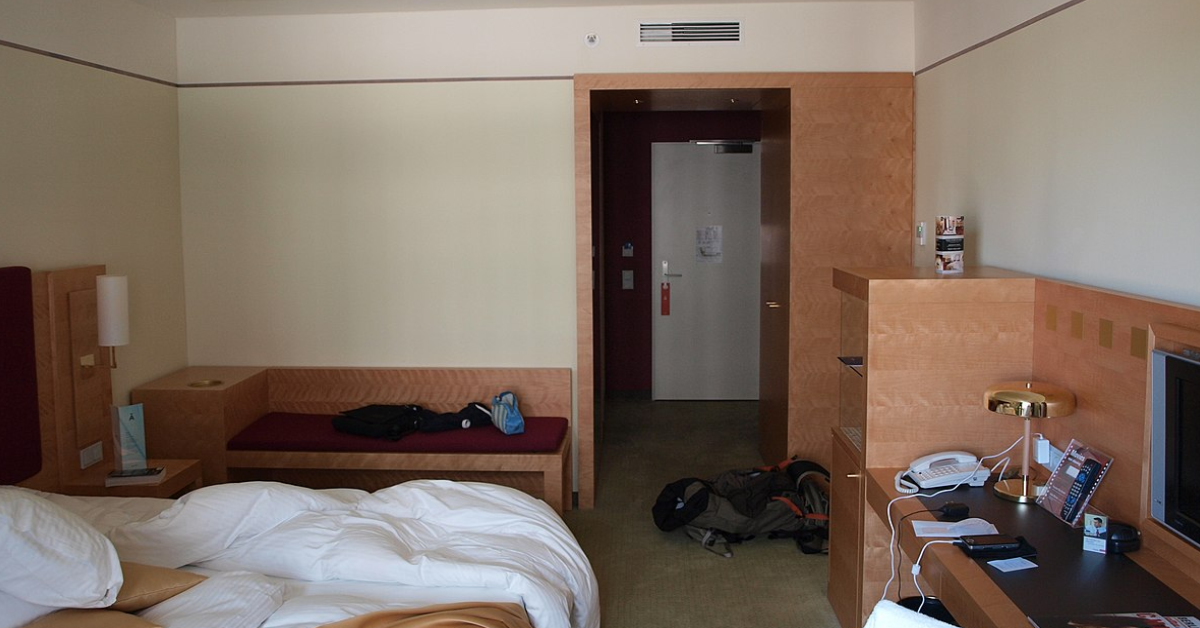 Sometimes, we need to speak to people in person, so that we can learn important lessons about kindness. Anonymity is great but it can encourage many of us to behave in a manner that is not consistent with our overall character.
John and Randi Jo Amt of Indianapolis, Indiana recently had a plumbing issue that forced them out of their residence for a week. They had to spend time in a hotel while the issue was addressed.
Residing in a tiny hotel room with three little ones is hard and this was the Amt family's plight. When a group full of teenagers arrived next door, the family was worried about how bad things would get. These kids were members of the Eureka, Kansas, Future Farmers of America (FFA) group.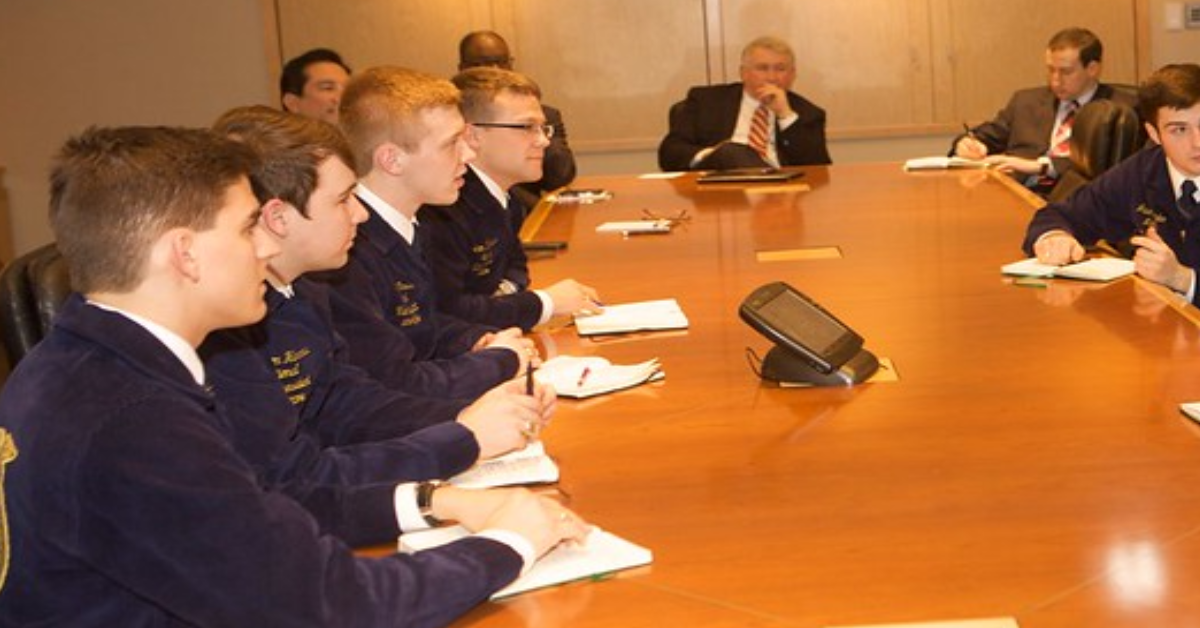 The kids were just as rowdy as expected and the family was struggling with their presence. "We were getting back to the hotel we are living in fairly late after the hour-long round trip drive to boy scouts and basketball practice," Randi Jo shared on Facebook.
She continued, "We put the kids to bed as quickly as possible and teenagers were loud in the hallway for awhile. I was frustrated, but wanted to wait to talk to them when I could tell them about our situation to see if they could show compassion rather than become angry at the lady next door. I said, 'I know you're in town for the FFA convention and we want you to have fun while you're here, but you were a little loud last night and you woke up my kids and I was just hoping you could be a little quieter tonight."
While some kids might've been upset by the noise complaint, the teens did something surprising.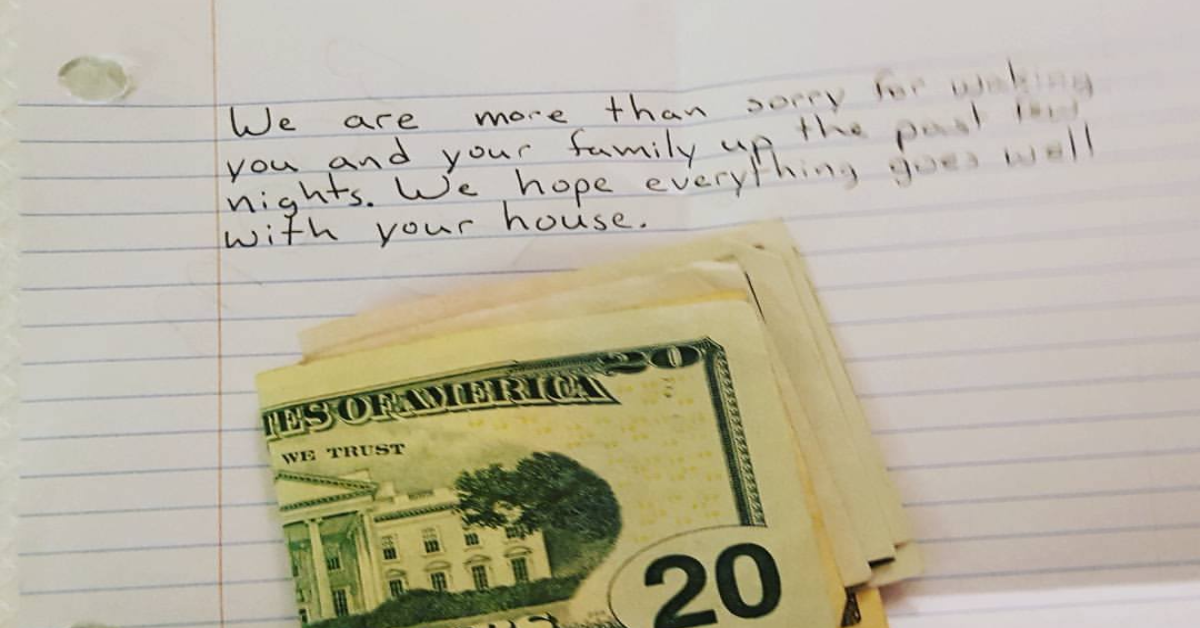 Rani explained in her Facebook post, "The young man who answered the door told me that he was very sorry about what we are going through. Before I went to bed, I noticed a note that someone had slipped under our door. I opened the note to find money. In a world where some people sit behind screens and become angry on social media, this young man restored my faith that the next generation can make eye contact and show compassion to the person right in front of him."