Mary Haglund loves good food, and so do her customers. But she also loves prayer, and that's a problem…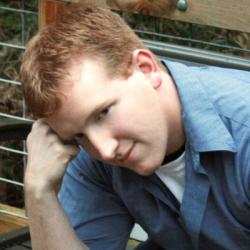 Michael Harrell

Mary Haglund loves good food, and so do her customers. At Mary's Gourmet Diner in Winston-Salem, North Carolina, diners can get southern style breakfast that is vegan, organic and local. Sounds like the dream of modern American progressive dieticians, no? There's a problem, though, that the restaurant formerly known as Breakfast of Course has with progressives: Mary loves God, and supports prayer.
[content-ad]
See, on July 31st, Christian recording artist Dan Bremnes stopped for a bite with his manager. He prayed over his meal, talked business and music, and paid his bill. And on his bill was an interesting discount: 15% for "praying in public." Blown away, Bremnes posted the photo to his Facebook page with a caption: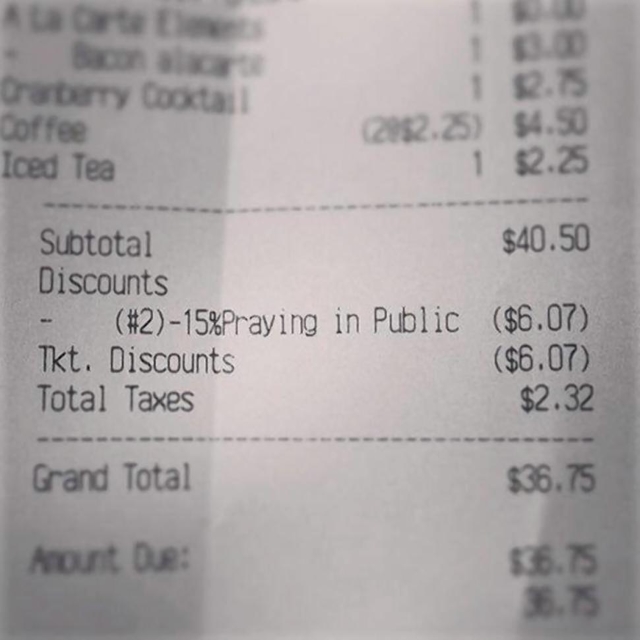 "I want to be clear that my local people have done nothing but support me […] For people on the Internet who don't know me, I have made very clear exactly what this is. People are just jumping to this conclusion that it is a Christian thing. It is not tied to Christianity. It could be something spiritual between you and your idea of what God is, or it could be you in a moment being grateful to the universe."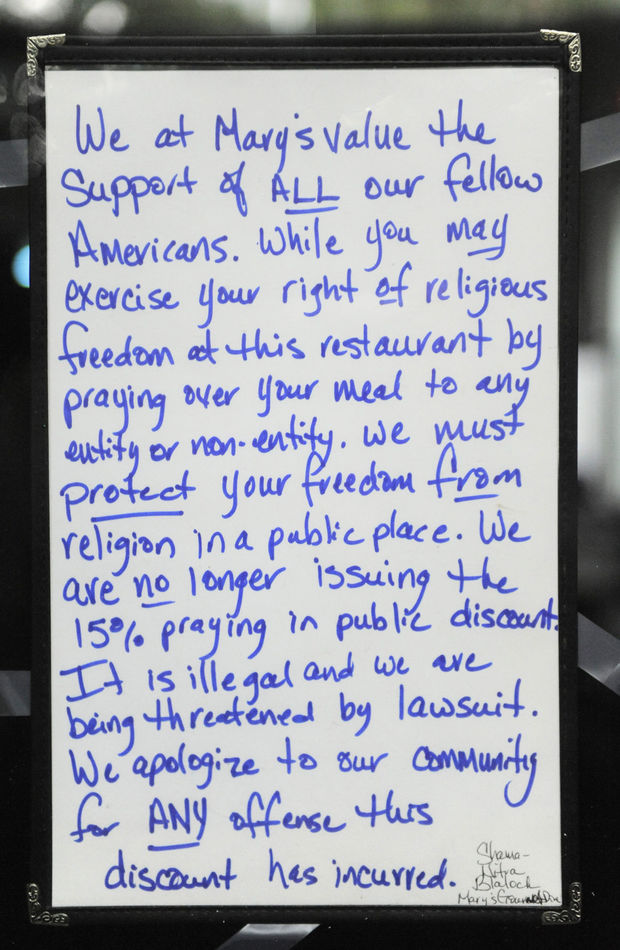 That declaration wasn't enough for the Freedom From Religion Foundation. They've begun to take legal action against Haglund and her restaurant, claiming that the discount is religious discrimination – Mary couldn't choose to discount prayer according to the FFRF. At Mary's Gourmet Diner, unable to mount a defense of the magnitude required to face off with the FFRF, the discount is no longer available.
SKM: below-content placeholder
Whizzco for FHB