I want to challenge you today to be diligent in finding opportunities for praise, even in the mundane Monday afternoons.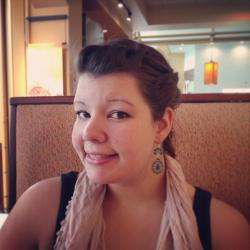 Jessica Griggs
Praying before the evening meal is a tradition as old as prayer itself. Pre dinner prayers come in all shapes and sizes. During big family gatherings, my aunts and uncles and cousins and step siblings and half siblings and the whole herd of extended and mixed families would circle up around the table, hold hands and sing a prayer before the festivities began. In college, my room mate and I would go out for McDonald's, and before unwrapping the greasy and cheap heart attack on a bun, she would send up a quick prayer asking the Lord to change the molecular formula of the double cheeseburger to that of carrot on the way down to her stomach.
Incomplete Theology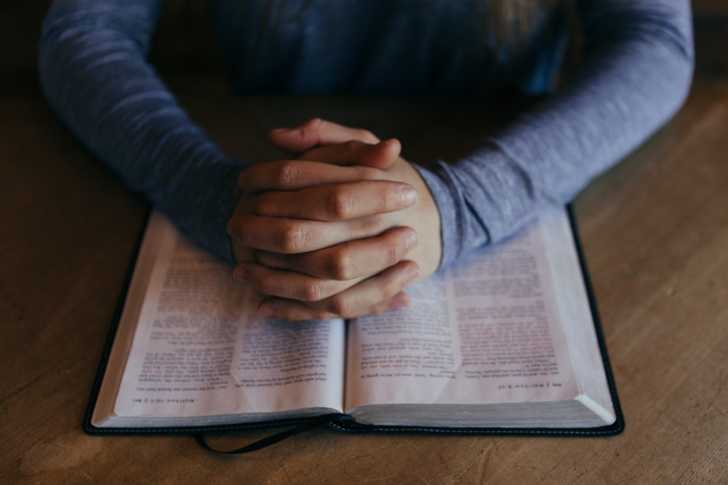 Our instinct is to pray for the blessings set before us; in a time of plenty, we raise our praises and thanks. There is nothing wrong with this, in fact we are told multiple times throughout scripture to give thanks (Psalm 136), to praise the Lord (Psalm 150:6) and to remember his good works (Psalm 105:5).
We also cry out when our plates are empty, and our stomachs are groaning. Out of our desperate need, we fall to our knees and pray to God for a crumb and drop of water. This, too, is a biblical response. God wants us to come to him with our needs (Mark 11:24), and to boldly approach the throne of grace (Hebrews 4:16).
However, when we pray only out of our abundance or out of our need, we are living out an incomplete theology of Christianity. Life is not commonly lived in the extreme highs or extreme lows; it is lived in the morning commute, paying the bills, switching the laundry, and grocery shopping. If you're not the kind of person who finds the love of God in the mundane tasks of life, you won't be the kind of person who truly sees the beauty of the blessings, or trusts the sovereignty of suffering.
The Sacrifice of Praise
Psalm 50:23 talks about offering thanksgiving as a sacrifice, and how it is glorifying to God. The same idea is echoed in Hebrews 13:15, "Let us continually offer up a sacrifice of praise to God." What does it mean for praise to be a sacrifice? It seems like these two terms are at odds with one another, but in the spiritual realm, they are very much intertwined. We often think of praise as a reward – we praise the dog for fetching the ball, or we praise a co-worker for doing a good job. But we should not base our praise of God on his perceived job performance. This kind of praise does not cost us anything.
In times of despair, it is more difficult to offer praise, but even in these times we are shown what truly matters – people, not things; identity in Christ, not in accomplishments; finding fulfillment in the eternal Kingdom, not in this temporary world. During these intense trials we can see a stark difference between the world's wisdom and God's wisdom, and our decision to follow Christ is validated.
But what about a Monday afternoon in February, when you haven't seen the sun shine in three months, and you're sitting at your desk staring at all the things you have left to do for work, and your mind wanders to other tasks you need to get done that evening, and what to cook for dinner, and when was the last time you had the oil changed in your car anyway? Do we praise God even in these moments? Are we able to look past the routine and be present in this moment? I want to challenge you today to be diligent in finding opportunities for praise, even in the mundane Monday afternoons. Be aware of how God is already working in your office, in your family, in your community, and prayerfully consider how you can be involved and further the gospel in each of those situations.
I would also like to challenge you to not just pray for the meal you are about to receive, but for the dirty dishes it brings as well.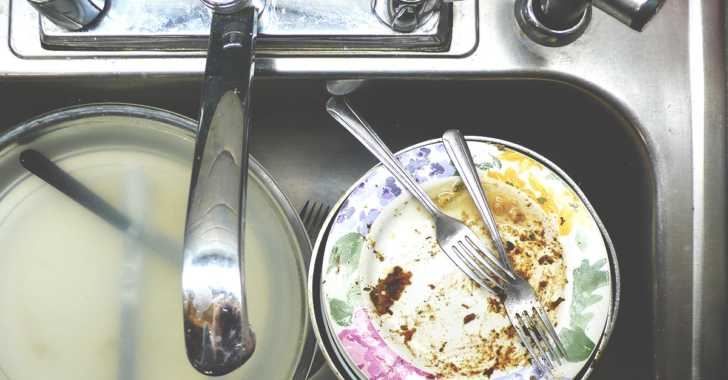 Father thank you for the abundance these dishes represent,
Let them be a reminder of the blessings you have sent:
Food sufficient for the work of the day,
Time and space to cook and play.
We ask for strength to finish the task at hand,
And to be content with the master plan.
When we feel overwhelmed with our many chores,
Remind us that it is not our power but yours.
Keep us safe until we can gather 'round the table again,
To you be the glory forever, Amen.
SKM: below-content placeholder
Whizzco for FHB