The cop put his carpentry skills to use to help the widow feel more secure in her home.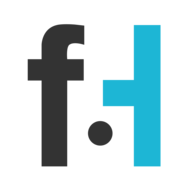 Chris Winters
If you have ever experienced a break-in at your home, you know how this woman must feel. Even if the criminals end up dispersing without being able to steal anything, there is something about having the sanctity of your home violated that is hard to get over.
You simply never feel the same sense of safety ever again and it is a major challenge to get your peace of mind back.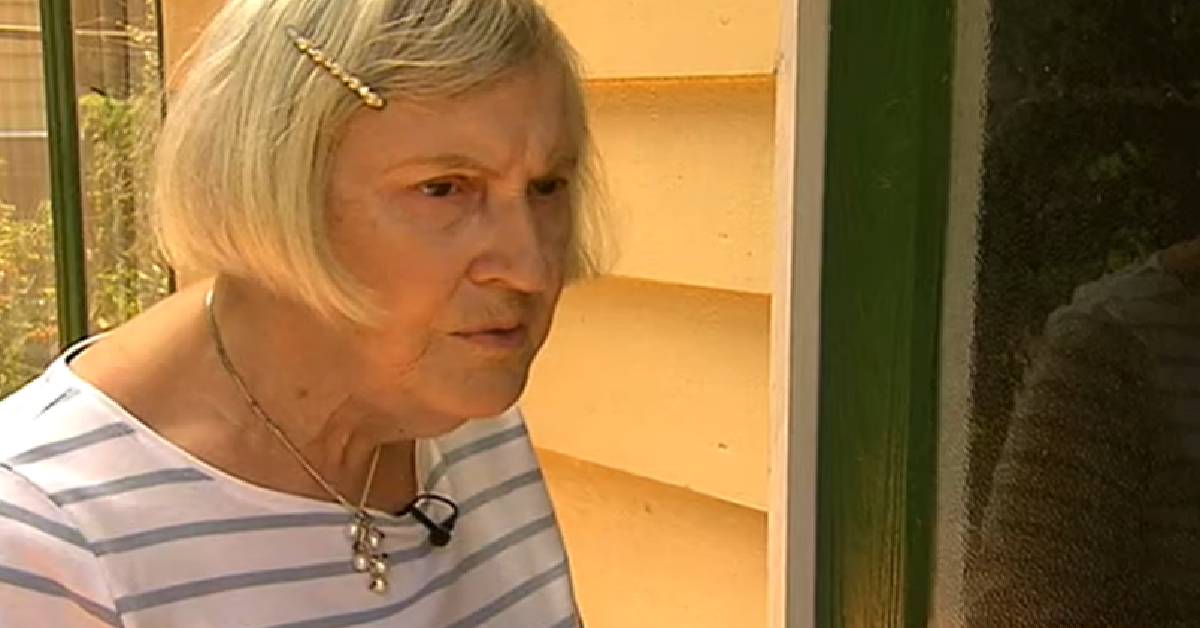 That's what makes this story such a special one. This widow lives by herself and she was forced to experience the aforementioned nightmare firsthand. Her South Brisbane, Australia residence was entered by would-be burglars and she had to stop their robbery herself. Fortunately, they did not try to physically harm her but the trauma was a lot for her to endure.
No one ever wants to feel as if their sense of peace when they are at home is being disturbed. This woman probably felt like she did not have anywhere to turn.
But according to 7NEWS Brisbane, Constable Matt Boswell and Senior Constable Christopher Couch were summoned to the scene soon after and they could tell that the woman was still struggling to deal with her trauma.
She was able to put all of that aside when Matt arrived, however. "The first thing she said was, 'Do you want a cup of tea?'" Matt recalled in the video below. The officers took the tea that they were offered and knew that it would help to soothe her nerves. After chatting with the woman, Matt knew that there was only one thing that he could do.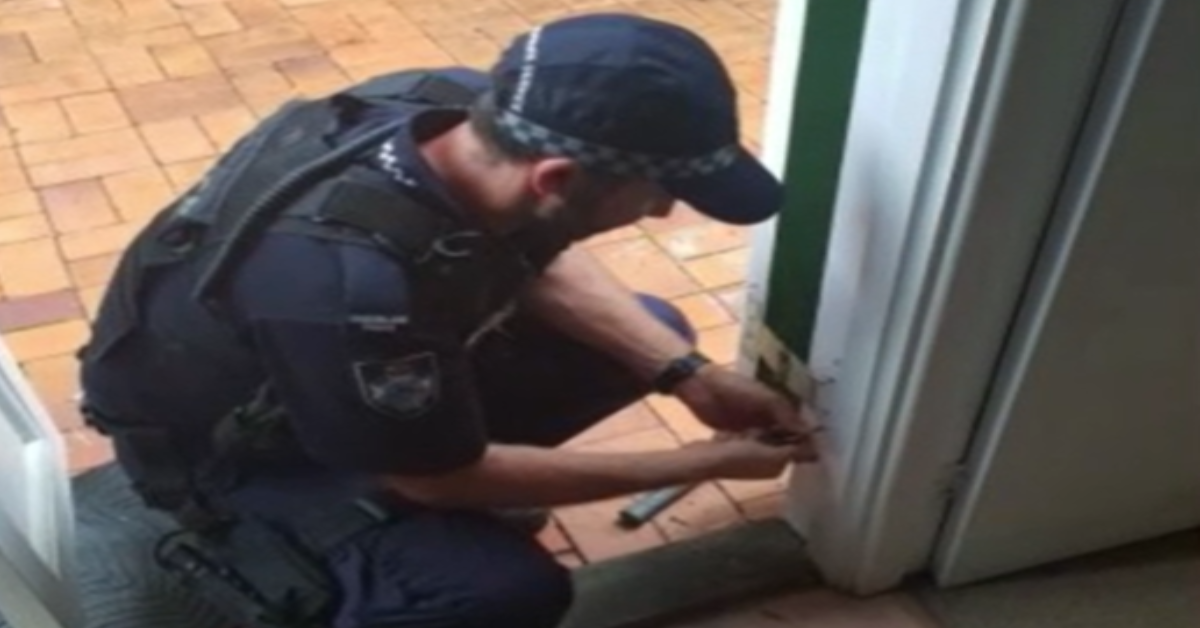 The front door of the home had its hinges ripped off, which is obviously not tenable. Matt could not allow this woman to live that way. He fixed the doorway for her, even though this is obviously not a part of his job description. Since he had spent time working as a carpenter before getting involved with law enforcement, this was second nature for him.
The officers provided her with additional home safety tips and gave her all the tools that she needed to avoid another potential break-in. If you would like to watch these officers go the extra mile, please be sure to check out this touching video:
https://www.facebook.com/watch/?v=1765503436887580
Kudos to Matt for being so willing to help out. He certainly did not have to do all of this.