Orie and Nellie Sachs had no idea they would be married for 61 years when they said "I do." They just knew they would be married forever. Click to find out how they did it.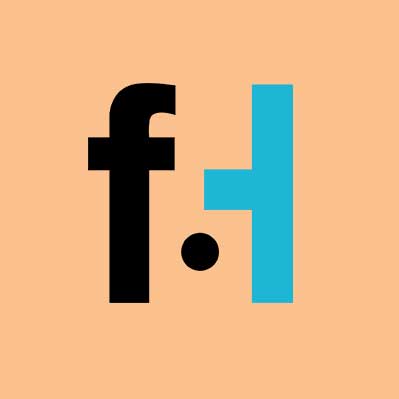 FaithHub
By Jim Boyle
Editor, Star News
Orie and Nellie Sachs had no idea they would be married for 61 years when they said "I do." They just knew they would be married forever.
"We're thankful for each day," Nellie said. "God has given us so many blessings."
Those blessings include five healthy children, 15 grandchildren and now 15 great-grandchildren.
Between children, grandchildren, great-grandchildren and spouses, the family now numbers 54.
Orie and Nellie Sachs were married on Sept. 21, 1950, at Elk River United Methodist on Main Street.
All but three, who were sick, came for Christmas this past year, crowding into the Sachs' Elk River home. Orie and Nellie don't have the biggest home in the family, but that's where everyone wanted to be for the holiday.
"Family is it for us," Orie said. "That's the main thing in our life."
Orie and Nellie were high school sweethearts who grew up in Elk River. Orie lived in Elk River his entire life. Nellie was born in Zimmerman. Both attended school in Elk River until graduating in the late 1940s.
They admit it was a different day and age when they grew up and got married. But they faced many of the same challenges couples do nowadays.
They say they never, however, fought over money. They were patient and considerate with one another. They encouraged each other. They enjoyed spending time together, even after their kids were grown.
And they leaned on their faith throughout their marriage. A sense of humor has helped, too.
High school sweethearts
Not only did Orie and Nellie know everyone in their class, they knew everyone in their school.
All while growing up, however, Orie hung around with the same group of seven guys. They spent nearly all their time together — whether it was school, a game of basketball in the St. Andrew's gym on a Saturday morning, a baseball game in the Handke pit during the summer, or scarfing down a burger at the local hamburger joint that happened to be Fire Hammers back in their day.
Nellie hung around with a group of girls her age, and sometimes these groups coalesced.
"In my book, she was the prettiest one," Orie said of his future wife.
A happy moment shared by Orie and Nellie Sachs on their wedding day, Sept. 21, 1950.
They had dates at places like Ecklund's Soda Bar, Shadick's Confectionery, Firehammers and the Elk River Theater in downtown Elk River. They weren't big into roller skating at Camp Cozy like others they went to school with.
The couple attended at least two if not three proms together and continued to go together after high school.
Nellie watched all of Orie's baseball games, and Orie watched all of Nellie's softball games. Orie says he wasn't much of a third baseman, but he was thrilled to have secured the starting job in high school, on the town team and for the American Legion team. He was probably better than he lets on, as he was a member of the 1949 team that finished third in the state with a record of 36-4.
"It's recorded as second place in something I read, but we actually finished third," Orie said.
The Sachs couple married on Sept. 21, 1950, at the United Methodist Church where both of their families attended. And they meant it when they said "until death do us part."
"You hear of the high percentages of divorce and it seems money is one of the biggest problems today," Orie said. "We never had a single argument over money.
"That's not to say we didn't have troubles, or ups and downs or arguments. We just never fought over money."
Thinking back, Orie said neither one of them spent on impulse.
"If I wanted to buy a hammer, I bought it," he said. "But if I wanted to buy a table saw we talked it over first. It was the same way with Nellie."
This patience and respect paid off. Money was tight at times.
Orie often worked two or three jobs. Odd jobs included working at a filling station and delivering dairy products in addition to full-time work.
Orie's work ethic surfaced as a young man when the couple was first married and again when he answered a call to join the Marines in 1952. The Marines needed 11 volunteers, and Orie and another guy from Sherburne County raised their hands. So did a bunch of others.
The Marines took the two Sherburne County men and nine others who didn't raise their hands. He went on to serve as a radio operator.
The Sachs couple had their first child while living in California. Eventually they made their way back to Minnesota.
Orie went on to have a 41-year career as a truck driver (the last 30 were with Morrell of Elk River).
Nellie had a 30-year career with First National Bank.
She handled the family's finances, and agrees that money never did test their relationship.
"I gave him an allowance and everything was fine," Nellie said, leaning back on her sense of humor before getting serious again.
"You can't go into marriage expecting to change someone," Nellie said.
They have respected each other and given each other the freedom and encouragement to grow.
"There will be times when there's problems," Nellie stated. "We've had our faith. God has been there all the time, even when you don't feel like he is."
The Sachses say it helped growing up in the same faith. But others, including their children, have demonstrated it can work without that added benefit.
They encouraged each other throughout their lives and shared many common interests when they were dating. Once they became parents, their world revolved around their children, and it still does in many respects.
But after their children were raised, they still enjoyed doing things together. That included traveling to places like Europe, the Holy Land and Africa, as well as other points in and out of the country.
One of their favorite trips was one to Disney World in Florida about five years ago that included four grandchildren. Nellie went on all but one of the rides with them.
"I knew she'd be a kid all the way through," Orie said, smiling at his bride.
Tapping her sense of humor again, Nellie responded: "I didn't know you would get old so fast." The two shared a laugh before circling back to talk about family.
As a young woman, Nellie wanted a big family. Orie thought it was a good idea, too, even though he was an only child.
Nellie had become an only child after her only sibling, a brother, died from polio at the age of 10. That actually helped light her desire for a big family.
Having a big family has been everything she hoped for and more. It's amazing how fast 61 years can go by.