He wasn't about to let his daughter miss out on the summer pageant.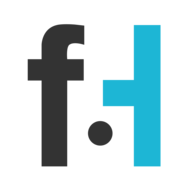 Chris Winters
If you are anything like us, you love to see these types of moments. Our hearts are always warmed when we see dads enjoying their time with their kids.
Kenzie Carey's story has taken some tragic turns but she and her dad are still doing their best to live it up in the meantime. Sadly, she was given a horrific diagnosis when she was just a little baby.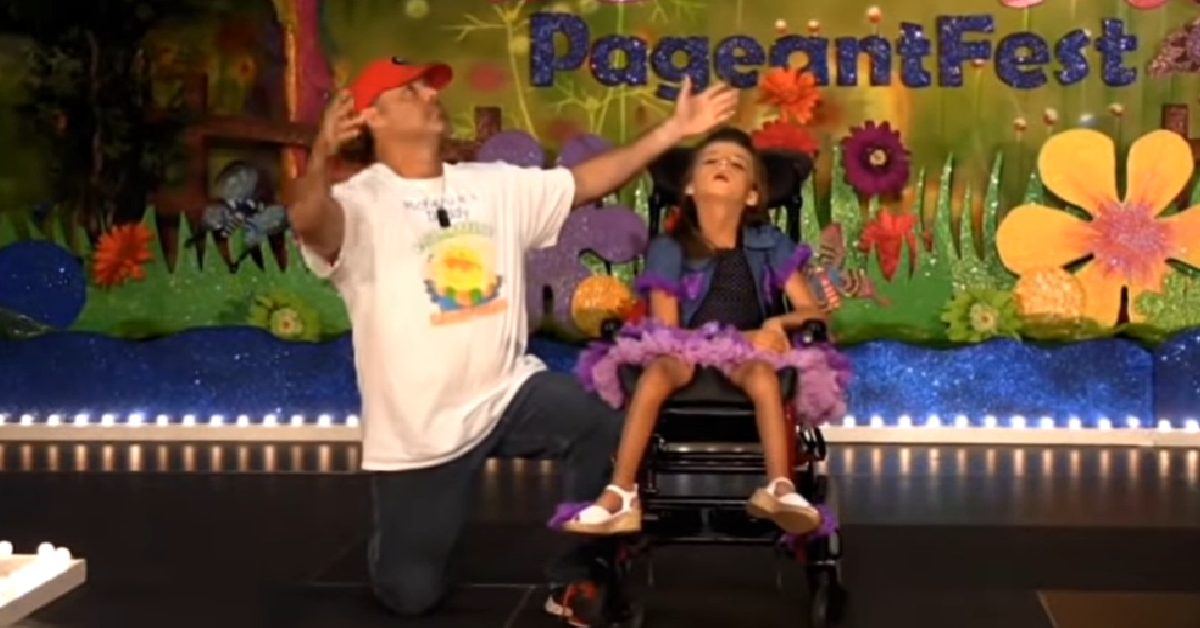 She has not allowed these circumstances to take all of the wind out of her sails, though. According to
McKenzies Hope, the Mitochondrial Disease diagnosis she received as a baby has not kept her from living the best life possible.
Her dad has made sure of it and this video is all of the proof that we are ever going to need. They are not going to allow themselves to get beaten down by what they are going for.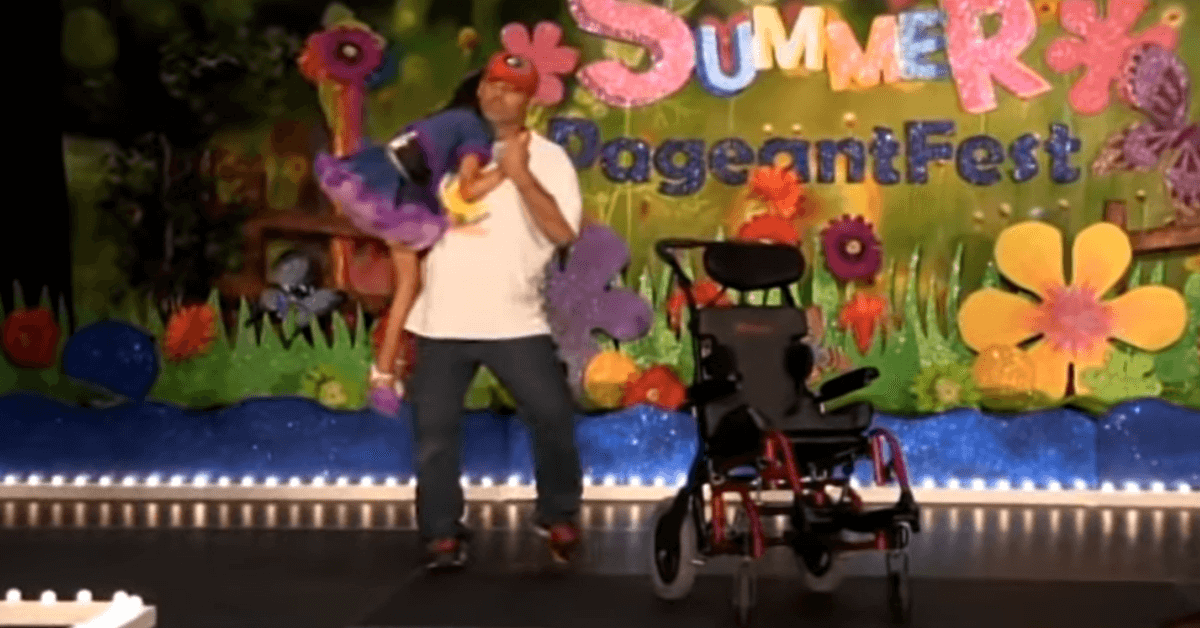 In fact, Kenzie is still participating in the summer pageant and you had better believe that Dad was in tow for this one.
Once you have had the chance to check out this amazing moment for yourself, you will have the chance to see the depth of this father's love for his little girl. It's one of the most adorable videos that we have seen in some time. We hope that Kenzie is able to keep on dancing for as long as she can. Her spirit is an inspiration to us all.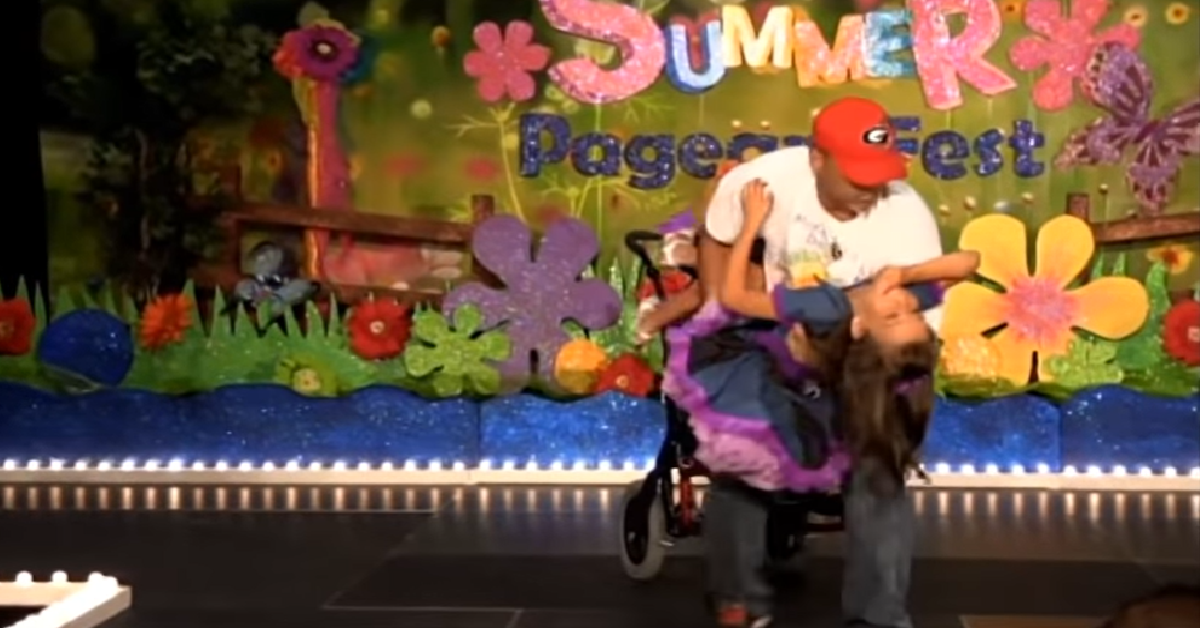 Kenzie is a shining beacon of light in an otherwise dark world. She would have every reason to sulk and pout. It would be fully understandable. Instead, she is living life to the absolute fullest. This means that the rest of us have no excuse not to live it up each and every day.
Check out her performance below:
We are going to be keeping this video in our bookmarks so that we have this pick-me-up every single time that we need it.