This passage is preceded by a very important question for all of us. 'Are we beginning to commend ourselves again?'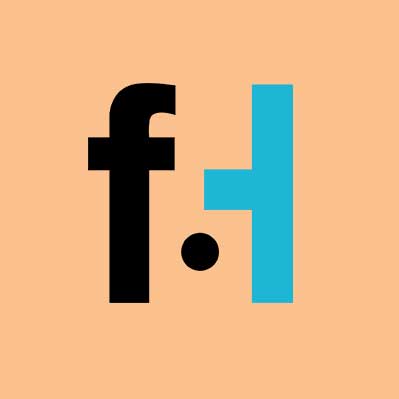 FaithHub

This passage is preceded by a very important question for all of us. ʺAre we beginning to commend ourselves again?ʺ (2 Cor. 3:1) Paul seems to be alluding to certain preachers who pride themselves on their credentials and he is responding to their reproach of him for not having a ʺcurriculum vitaeʺ like them. They seem to have been questioning his right to preach as a result.
The reality is that no one is really qualified, but Paul is challenging his detractors by contrasting his own personal history with those who were known to dilute, or even falsify their own preaching for something as shallow as their own popularity, or worse, for their own economic advancement. Paul addresses them with a clear conscience. He knows that what he preaches is not from him, nor is it about him. He knows that what he teaches is from God, that he, Paul, is simply God's servant and he has been consistently and constantly faithful to God's teachings and he has never strayed from them. He has acted always with integrity.
In fact, Paul is confident that anything that is good that comes from his preaching it is not from him, but rather it is from God. His confidence comes from his fidelity to Christ alone and he acknowledges that it is Christ who points him in only one direction, that is, toward God. ʺNot that of ourselves we are qualified to take credit for anything as coming from us; rather, our qualification comes from God, who has indeed qualified us as ministers of a new covenant, not of letter but of spirit; for the letter brings death, but the Spirit gives life.ʺ Who would know this better than Paul? He was struck down and lifted up by Christ himself on the road to Damascus. Paul knows himself to have been commissioned to preach the Good News to the Gentiles by Jesus himself, in and through that profoundly intimate and life-changing encounter. By the evidence of his successes he knows that those successes were not his doing, but God's. Paul knew his weaknesses and his utter dependence on God. He claimed no credit for himself at any time. He is our model as ministers and as believers.
[content-ad]
Paul is describing here the limitations of human institutions and teachings. They lead to the ʺletter of the lawʺ and are about condemnation rather than about reconciliation. The Spirit of the law, witnessed in the life of Jesus, is first and foremost about reconciliation. The letter of the law leads to accusation, condemnation and death. The Spirit of the law leads always to life, hope, mercy, forgiveness and reconciliation. Even the glory of the Mosaic covenant would, in time, fade in significance to the Good News of Jesus Christ.
For Paul, and for us, the letter of the law is a limitation, while the Spirit of the Law, as represented by Jesus Christ, is about liberation. This Spirit of the law, Paul tells us, is written on our hearts. When we submit to it, we become the law and the letter of the law ceases to exist for us. When we come to know the Spirit of the law, we are challenged to live it to the best of our abilities, even in our weakness, our fear, and our doubt, for it always points us toward life, toward the love and respect of the other, and ultimately toward God. We no longer fear the limitations of the letter of the law, for we are growing in our ability to live in accord with the deeper Spirit of the law. We no longer use the letter of the law to find fault in others, to accuse others, or to condemn others for any reason, rather we live out of the Spirit of the law, always seeking what is good in the other. We are, more and more often, trying to see others as our neighbors, and to act toward them out of a growing attitude of love and compassion, which finds its end in forgiveness and reconciliation.
None of this is easy. Paul knew that intimately, yet he set his heart on Jesus and the rest was pure grace. So it is with us. If we set our hearts on the Good News of Jesus Christ, pray about it constantly, contemplate it diligently, we will come to see its wisdom, and we will commit ourselves to it more and more. As a result, graces will abound and God will use us as his instruments of liberating love for all those we will encounter in our personal, intimate lives, as well as in our public lives. God is the be all and the end all for a Christian. Because of this, we try to live justly in the world, not out of fear of the letter of the law, but out of loving submission to the Spirit of the law that dwells in our hearts and teaches us everything we need to know about the truth: ʺBut when he comes, the Spirit of truth, he will guide you to all truth. He will not speak on his own, but will speak what he hears, and will declare to you the things that are coming. He will glorify me, because he will take from what is mine and declare it to you. Everything that the Father has is mine; for this reason I told you that he will take for what is mine and declare it to you.ʺ (John 16:13-15) This is the law that transcends all other laws. This is the law that governs the lives of Christians. It is the law that the Spirit gives from the Father and the Son. It is the law that is behind, within, and before all creation. When we live in accord with this law, we are free, free to love as Jesus loved us. We no longer claim the right to condemn others, but the duty to love them so well that reconciliation and life are possible. This is our law. The law of unconditional and infinite love that comes from God, because it is God. (1 John 4: 7-8) Thanks be to God.
SKM: below-content placeholder
Whizzco for FHB