Waiting on the Lord can be tough, but we have great examples of how to do so with grace and humility.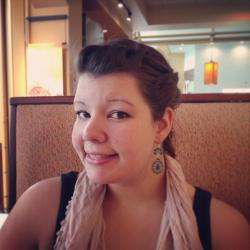 Jessica Griggs
Too often we focus on the "happily ever after" at the end of our trials; we hear the testimonies of those who walked through the flames and came out the other side unscathed and we see people praise God after battling cancer and being miraculously healed. What does this say about our love for God? Do we look past Him and see only what He can give us, or deliver us from? Is it possible that God Himself is better than being healed from sickness, better than children or a long awaited spouse, better than a new job or money or means? Yes, God is more than the light at the end of the tunnel; He is in the tunnel with you, urging you to push forward, to grow, to love Him more deeply, to know more of His true character. If you are in the middle of the desert right now, take heart, for you are in good company. The Bible is full of faithful servants who wait patiently on God. Here are just a few:
ABRAHAM

Now the Lord said to Abram, "Go from your country and your kindred and your father's house to the land that I will show you. And I will make of you a great nation, and I will bless you and make your name great, so that you will be a blessing." Genesis 12:1-3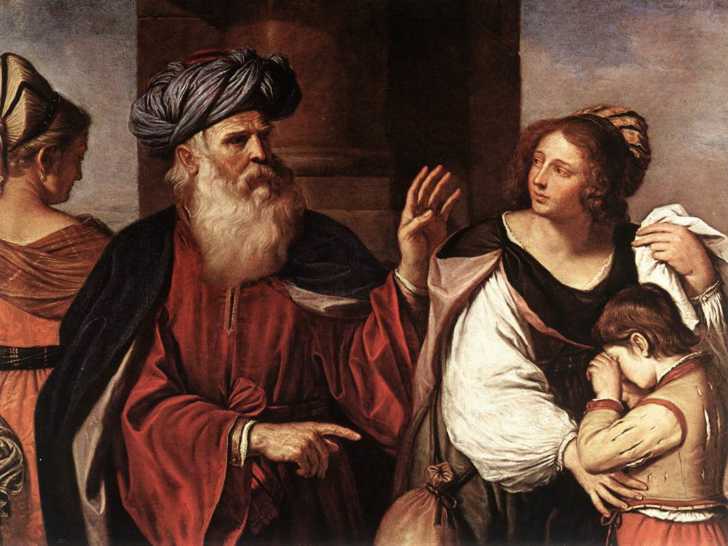 God promised Abraham that he would be the father of many nations, but his wife Sarah was unable to have children. We know how the story ends: God blesses Sarah and Abraham with a son when she is 90 and he is 100. But what about all that time in between? There was a time when Abraham and Sarah lost sight of God's promise, and Abraham had a son with Sarah's handmaid, but this was not the child that God intended for Abraham. I'm sure there were plenty of times that seemed hopeless, but God was growing Abraham and Sarah's faith. Finally, after enduring the pain of an empty womb, Sarah was filled with child, and we get these powerful words in Hebrews 6, "And thus Abraham, having patiently waited, obtained the promise."
JOSEPH

Now Joseph had a dream, and when he told it to his brothers they hated him even more. He said to them, "Hear this dream that I have dreamed: Behold, we were binding sheaves in the field, and behold, my sheaf arose and stood upright. And behold, your sheaves gathered around it and bowed down to my sheaf." His brothers said to him, "Are you indeed to reign over us? Or are you indeed to rule over us?" Genesis 37:1-3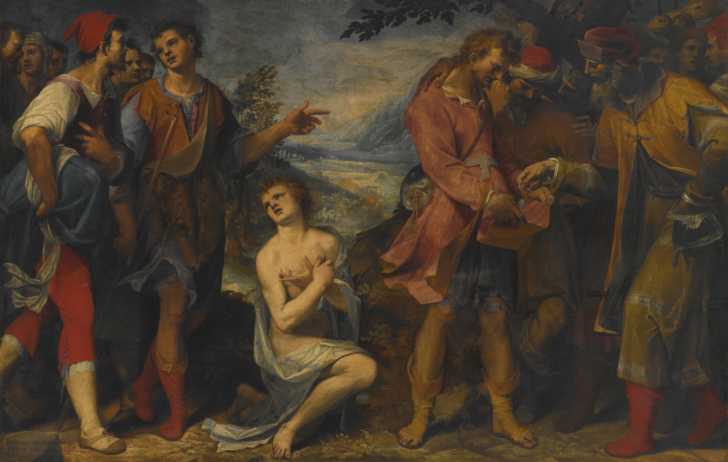 Joseph had an interesting life, to say the least. He was nothing if not honest – even if it meant telling his brothers about several dreams he had in which everyone bowed down to him. This lead to his brothers selling him as a slave, his master's wife lying about him and getting Joseph thrown into prison, and eventually, Joseph coming into contact with servants in Pharaoh's kingdom, which lead to an opportunity to interpret a dream for the Pharaoh himself. Joseph gains favor in Pharaoh's eyes, and becomes second in command. He even gets to be reunited with his brothers in Genesis 45, where Joseph gives these timely words, "So it was not you who sent me here, but God. He has made me a father to Pharaoh, and lord of all his house and ruler over all the land of Egypt." We see here that God did indeed fulfill His promise to Joseph, but the path was anything but straight.
JOB

There was a man in the land of Uz whose name was Job, and that man was blameless and upright, one who feared God and turned away from evil. Job 1:1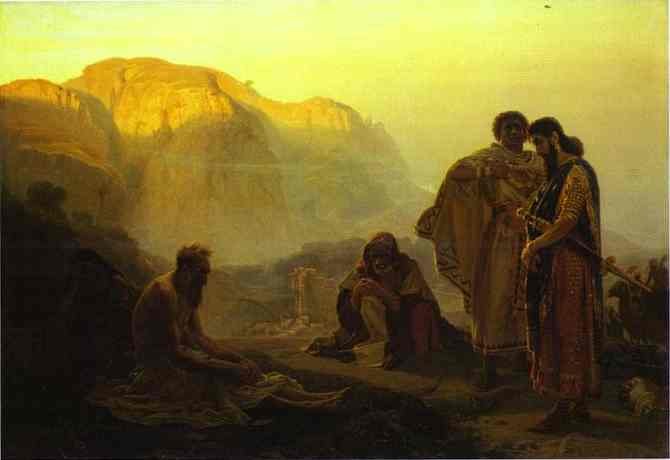 Oh Job. We all know the story: God allows Satan to destroy all of Job's wealth and his family and his health. At one point, Job's wife tells him to curse God and die. Job has some friends who are not exactly gifted in the way of encouragement, and Job has to ask them to leave, saying, "how long will you torment me and break me to pieces with your words?" Job continues to defend himself, going into explicit detail of his agony, saying, "And now my soul is poured out within me; days of affliction have taken hold of me. The night racks my bones,and the pain that gnaws me takes no rest." (Job 30:16-17). Finally, after wallowing, whining, and weeping, God answers Job. Or, rather, God puts Job in his place, asking him if he is the one who calls the sun to rise every morning, or if it is by Job's understanding that the eagle spreads its wings, and was Job there when the earth was formed by chance? No? Then who is Job to question God's plans? Humbled and contrite, Job gives this simple response found in Job 42, ""I know that you can do all things, and that no purpose of yours can be thwarted." In the end, God doubled Job's wealth in every sense of the word, but only after much suffering. Job didn't know the end of the story, just as we do not know yet the ending to our own suffering. We do, however, have a great hope, and we know that ultimately Christ will deliver us.
MARY Mother of Jesus

And the angel said to her, "Do not be afraid, Mary, for you have found favor with God. And behold, you will conceive in your womb and bear a son, and you shall call his name Jesus." Luke 1:30-31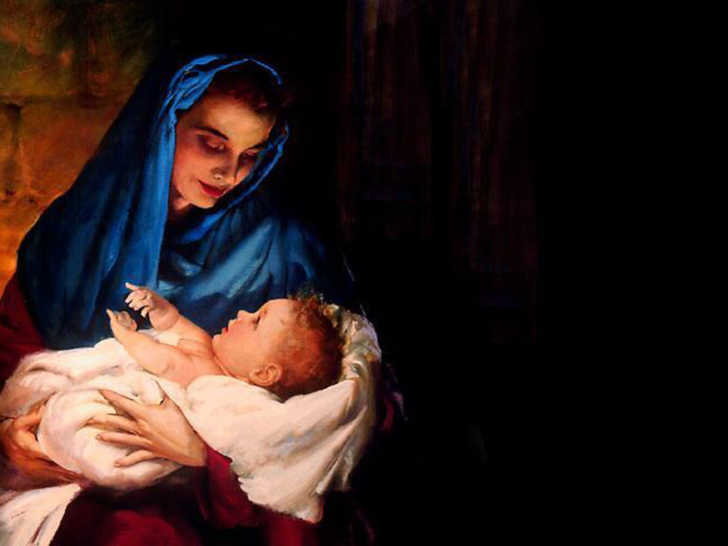 Mary had a lot on her plate. Not only was she engaged and pregnant, but she was chosen to be the mother of the Savior of the world. And to top it all off, she and Joseph had to be traveling far from home at the time of Jesus' birth, and it had to be done in a stable of all places! We don't get a very big picture of who Mary is, only as it relates to Jesus in scripture, but I can imagine that she was a bit overwhelmed, and all she had to go on was faith that God take care of her little family, and equip her with the strength she needed to be the woman He called her to be.
YOU

The young lions suffer want and hunger; but those who seek the Lord lack no good thing. Psalm 34:10
[content-ad]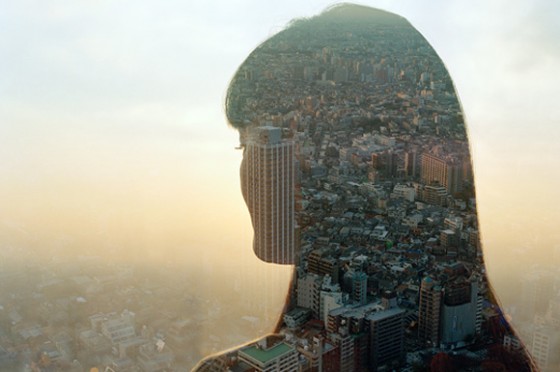 You lack no good thing. Take that in for a moment. No matter what you are going through, how long you've been waiting, or how long you will continue to wait, God has deemed this season in your life "good." How? God is the greatest good, and so if you have to suffer loss, walk through sickness, sacrifice everything to know more of God in return – well, that is the best, most loving thing that God the Father can do for you. So keep fighting the good fight, knowing that this is for your benefit, and ultimately, for God's glory.
SKM: below-content placeholder
Whizzco for FHB