Jesus was Lord at his birth. He was. He still is. He ever will be. Lord and God, and Man.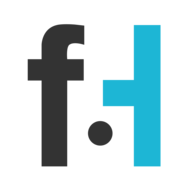 John Thompson
Oh Christmas, you crazy, glorious, amazing thing!
As I sat at the counter of a diner for breakfast I was talking to my waitress about presents, how many she had bought and how she was grateful for 'Secret Santa' because otherwise she would have gone broke. I had to admit at that point I had only bought one- but I was working on it.
And that's the thing that got to me- we start to feel guilty many times during this holiday because we haven't bought enough, or haven't remembered so-and-so, or are so behind on gift buying that we have to 'brave' the streets that surround the malls and shopping centers to finally 'break down' and get some presents purchased.
[content-ad]
brave. break down.
We think that this mad dash, this toil is a labor of love for the ones we buy for, but I think we forget in the frenetic pace to listen to line that some have even forgotten from a classic, Silent Night:
Silent night, holy night

Son of God, love's pure light

Radiant beams from Thy holy face

With the dawn of redeeming grace

Jesus, Lord, at Thy birth
What an amazing line, 'Lord at thy birth.'
We can skip over the gravity that this line holds, I think. Lord at thy birth.
A baby has dominion over all.
A baby is the savior of the world.
A baby, laying in a food trough for livestock.
Two parents brought together by angels.
Alone.
What?
Yet this is what we read in Luke 2. In the luxury of 'glam-ping' and valet parking and deep tissue massage world we live in, our savior was brought up in what is best guessed at as a cave, or rocky outcropping storage area for the innkeeper.
Yet God made sure that everyone knew. I'm guessing that upon the soft cries of Jesus, the angels couldn't help themselves. This was the one they fought for, and with when Lucifer fell. This was the one who they knew would bring about the new Jerusalem. This was God, on display, for the second time since speaking with Abraham (then Abram).
One must have been nudged to start speaking- and they appeared to the shepherds, in the cool middle of the night, some at watch, some sleeping.
Then they couldn't help it! They had to do something!
And they show themselves, in all of the light God clothes them with, terrible and amazing and magnificent.
Because Jesus was Lord at his birth. He was. He still is. He ever will be. Lord and God, and Man.
Our God, wrapped in flesh, what a present.
And this is not to decry getting and giving presents, I think that there is a level of love wrapped up in that tradition that I could go on about, but won't now.
Take time to be in thankfulness for the incredible present his presence is.