Paul gives us some very important thoughts to contemplate in this passage. He writes here about the kind of attitude we ought to bring to our prayers and to life in general.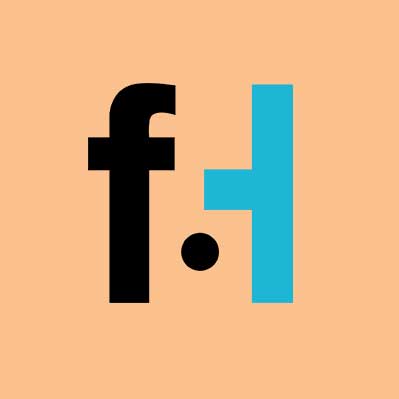 FaithHub

This may be one of my top 10 favorite readings from Scripture. But then, one cannot really make such a statement, can one. The Holy Scriptures have a tendency to surprise us, the more we read and pray over them. As we grow and gain more experience, it often happens that a passage we thought we had understood completely, suddenly opens up and reveals something even deeper to us that was always there, but we were not yet ready for it, until that moment. God, after all, is greater than our finite minds will ever be able to fully understand in this life. He reveals himself and his word more and more to us as we grow in our knowledge and our love of him, and in our life experience. He knows us better than ourselves and enlightens us accordingly.
Paul gives us some very important thoughts to contemplate in this passage. He writes here about the kind of attitude we ought to bring to our prayers and to life in general. He speaks to us very clearly about what is truly important in life. He writes: 'Brothers and sisters: Have no anxiety at all, but in everything, by prayer and petition, with thanksgiving, make your requests known to God. Then the peace of God that surpasses all understanding will guard your hearts and minds in Christ Jesus.' (Philippians 4: 4-7)
This section of the reading is about prayer. What should our attitude be in prayer? Paul is telling us that we are to speak to God with full faith in him, without anxiety. He is telling us that God is listening—always. We are to appeal to him 'in everything' with confidence. Our prayers, our contemplations and meditations on him, our petitions for his aid, should be rooted solidly in an attitude of thanksgiving. This is a powerful thought. If our prayer and our requests of him are rooted in thanksgiving as we pray them, he will fill us with his peace, 'that surpasses all understanding,' and he will, 'guard our hearts and minds in Christ Jesus.' Thanksgiving. It is easy to have this attitude when things are going well. But Paul says we should have this attitude 'in everything.' In other words, even when we are in the midst of our sufferings, when we have fallen and are in need God's forgiveness once again, and when we are afraid. Why? Because we believe and know that God is always with us, always concerned about us, always ready to forgive us and to give us the graces we need to endure, and to carry on. Yes, even in the hard times, we have reason always, and 'in everything,' to be thankful for the love of God. It is in this that we will find the source of that peace that surpasses ALL human understanding.
[content-ad]
'Finally, brothers and sisters, whatever is true, whatever is honorable, whatever is just, whatever is pure, whatever is lovely, whatever is gracious, if there is any excellence and if there is anything worthy of praise, think about these things. Keep on doing what you have learned and received and heard and seen in me. Then the God of peace will be with you.' (Philippians 4: 8-9)
We can read this as God's prescription for how to live a life full of peace. If we truly want peace in our lives, that peace that surpasses all understanding, we are to keep our minds and our desires always focused on the things that are true, honorable, just, pure, lovely, and gracious. We are to think only of those things that are excellent and worthy of praise. But the world too often takes our attention away from these things. The world often lies and tries to convince us that it is promoting the 'new' truth. Things that are held honorable by our faith, are often ridiculed and even accused of being dishonorable in the view of current, in fashion, 'politically correct' opinions. The world has turned the ancient and true ideas of justice, upside-down. It presents a fool's argument that such things as 'justice' and 'truth' are relative and determined by the individual, or by the group-think politcal ideas that hold sway at this particular time, or whatever philosophies are acceptable at the moment. In today's sexually charged environment, the word 'pure' has been declared 'obsolete.' Mention the word purity, or sexual responsibility, in a social conversation today and you are liable to be laughed right out of the room. It is difficult in an environment that has reduced the fine arts to mere colors and shapes, where music has become nothing more than so much noise, and poetry has been dragged down to the level of the street, it is very difficult to find that which is still 'lovely' to the eye, to the ear and to the mind. Art's raison d'etre used to be to lift the whole being of the observer, the listener, to that which is transcendent, to take one out of one's small egoistic world into that which is greater than the self. Now, so much of what is called art drags the mind, the heart, and the soul through the mud instead. With the new trinity, 'Me, Myself, and I,' graciousness, is almost forgotten. Graciousness is that virtue that allows one to forget oneself in recognition of the other, that sees the other as worthy of one's attention, care, and service. Today, though, it is all about me. Is it any wonder that we have no peace in the world?
Lord, help us to recognize the falsehoods around us. Help us to see through the lies and the temptations that the world keeps putting before us. In an attitude of thanksgiving, knowing that it is your deepest desire to answer our petition, we ask you to give us the graces we need to keep our eyes, our minds, and our hearts focused on all that is true, honorable, just, and pure. Let us desire only that which is lovely and gracious, so that we might come to know that 'peace that surpasses all understanding [that] will guard our hearts and minds in Christ Jesus. In Jesus' name we pray. Amen.
Want more daily devotionals, inspirational verses, and Bible reading plans? Just choose a plan and sign up for a free eBible account. It's that simple! CLICK HERE!
SKM: below-content placeholder
Whizzco for FHB