To conform to the will of the world is to perpetuate suffering, to conform to the will of God is to bring about healing and peace.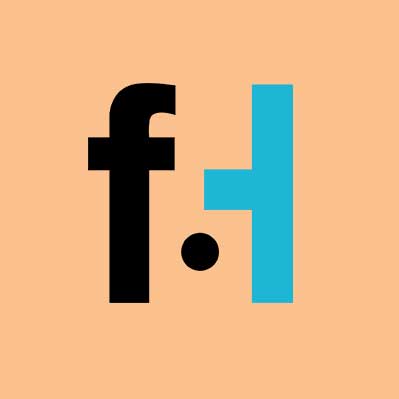 FaithHub

"I urge you therefore, brothers and sisters, by the mercies of God, to offer your bodies as a living sacrifice, holy and pleasing to God, your spiritual worship. Do not conform yourselves to this age but be transformed by the renewal of your mind, that you may discern what is the will of God, what is good and pleasing and perfect." Romans 12: 1-2
It is common for us to conform. We conform in school to have friends, in order to 'fit in.' We conform to the rules and regulations of the workplace in order to keep our jobs and to advance. This is not necessarily bad, unless 'fitting in' means that we have to go against our own conscience and do things that we know are wrong just so we can be a part of the group. Peer pressure is a powerful thing for young people in school, and often for adults. Society has some subtle and not so subtle ways to get us to conform to certain social behaviors. Current political correctness demands put heavy pressures on Christians to conform to the current secular philosophies, or be subjected to the ire of society, the government, or the laws that arise out of those secular worldviews. Fear, then, is most often the motivator behind our desire to conform. What do we fear? Rejection, ridicule, and/or public embarrassment. We may even legitimately fear the loss of our livelihood, or worse, physical harm.
[content-ad]
In our Christian faith, we are asked to conform as well. The difference is that we are asked to freely choose to conform to the eternal will of God, as opposed to the will of the current fads and the current powers-that-be. The will of God is never coercive, never demanding. God always proposes, he never imposes. It is God's will that we freely choose to love one another and to treat one another in the manner that we wish to be treated. God's will was revealed to the world in Jesus Christ. His will is, that we love one another as he loved us. His will is that we not judge, that we not condemn, that we give of ourselves, that we feed the hungry, that we comfort the sick and visit the imprisoned, that we love our enemy, and do good to those who persecute us. This is the will that we are asked to freely conform to. The world imposes its will on us by fear or by the sword. God proposes his will to us in Jesus and then lets us freely choose to accept it, or not. He teaches, rather than imposes. He demands nothing of us. He offers us a choice. The world wants to enslave us. God wants to free us.
C.S. Lewis articulates the difference very starkly in his Screwtape Letters. In letter VIII Lewis has his character, Screwtape, a senior devil, writing this advice to an apprentice devil, Wormwood, who has been assigned to a 'patient' (a human being). Wormwood is to be seen here as the opposite of a Guardian Angel. Screwtape: "To us a human is primarily food; our aim is the absorption of its will into ours, the increase of our own area of selfhood at its expense. But the obedience which the Enemy (Screwtape's word for God) demands of men is quite a different thing. One must face the fact that all the talk about His love for men, and His service being perfect freedom, is not (as one would gladly believe) mere propaganda, but an appalling truth. He really does want to fill the universe with a lot of loathsome little replicas of Himself—creatures whose life, on its miniature scale, will be qualitatively like His own, not because He has absorbed them but because their wills freely conform to His. We want cattle who can finally become food; He wants servants who can finally become sons. We want to suck in, He wants to give out. We are empty and would be filled; He is full and flows over. Our war aim is a world in which Our Father Below has drawn all other beings into himself: The Enemy wants a world full of beings united to Him but still distinct."
The world demands that we conform to its ways of fierce and frightful competition and comparison. It is a world that conforms to the false ideas of 'survival of the fittest' and 'he who dies with the most toys wins.' Because most, out of fear, conform to the ways of the world, instead of those of God, the world is full of the consequences of violence, hatred, mistrust, revenge and injustice, rather than those of love, hospitality, generosity, justice and forgiveness. To conform to the will of the world is to perpetuate suffering, to conform to the will of God is to bring about healing and peace.
This stark choice is always there before us. As Christians, we must encourage one another to remain true to the will of God. We must teach one another what the will of God is and how the world can be a better place if we freely choose to live in accord with it. We must do this with our lives, not just our words. Tyrants try to bend our wills to their ways through fear and intimidation. Because we know that God is love (1 John 4: 7-8) we freely and joyfully bend our wills to conform to his ways, knowing that this is the only way that we will find the happiness our souls desire.
Lord help us to know your will for us in our lives. Let us see the wisdom that it is in bending our wills to yours that we are freed from the bitter and broken ways of the world. In you alone do we find our hope. In Jesus name we pray. Amen
Want more daily devotionals, inspirational verses, and Bible reading plans? Just choose a plan and sign up for a free eBible account. It's that simple! CLICK HERE!