Joy is a rare gift, but when it is experienced, it moves us for a few brilliant moments into the realm of the divine, the porches of heaven. It is the greatest "hint" of eternity that our reason and our hearts can know. This is why it is so rare.
Joy more than simple happiness. Happiness is an end that all human beings seek. We seek it because we perceive it is an end worthy of being pursued. Therein lies the difference between happiness and joy. While we may pursue happiness, joy is a pure gift, it can not be pursued. It is a pure gift from God alone. I may be able to explain why I am happy, or why I am pursuing happiness, but joy is beyond the capacity of mere words to explain. It is a transcendent experience, not rooted in the material or finite reality of our mortal lives. It is experienced only at the level of the eternal within us, that is, our souls. Indeed, it is more real than the momentary and transient feelings of worldly happiness.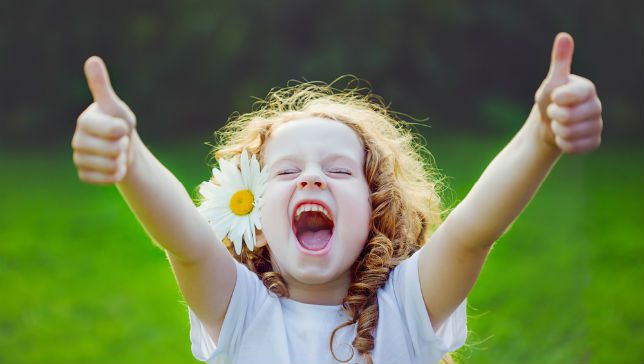 Proverbs tells us, "The prospect of the righteous is joy, but the hopes of the wicked come to nothing" (Prov. 10:28). The gift of joy can only be experienced by those who have submitted to the righteous and holy commands of God. It is a gift given to those who have committed themselves entirely to God. It can only come to a soul that has been emptied enough to be spacious enough to receive it. And even then, the experience is only a hint of the fullness of joy that the soul will know in the presence of God in heaven "after we have shuffled off this mortal coil," to quote Shakespeare's Hamlet.
What, then, is the role of joy in our lives? It has no "role" to play in the usual sense of the word. Rather, it comes as a gratuitous gift to those who have willingly and faithfully picked up their crosses to follow Christ in all that they say and do. The reality is that we are, all of us, caught in the mess of our own sinfulness. We (and the world) suffer because of our many choices to seek countless temporary and selfish pleasures that "appear" to lead us to the happiness we desire, but which, in reality, lay waste to those that we use on the way to our perceived end of happiness. We are often too filled up with these finite and false "things" to be able to receive anything so great as joy. On the other hand, those who have sold all that they own (especially their egos) and given freely of themselves to the poor and who then willingly follow Christ in all things, are those who have emptied themselves enough to receive God's magnanimous gift of joy. Hence the truth about joy: We must empty ourselves in order to be filled.
Our souls are made for joy. It is their proper condition. But we must become poor in spirit, we must empty ourselves of all that is false, we must turn away from all within us that seeks anything less than a relationship with God, in order to be ready for such a gift. For joy is God's gift to those who follow him, who love as he loved, who have become generous with mercy, forgiveness and compassion toward all, especially those who count themselves our enemies. Joy, then, always comes to us as a matter of holy surprise. It may come to us while we are in the midst of some terrible suffering we have entered into with and on behalf of others. Or it may come to us while we are deep in solitary and silent prayer with God. God knows when we are ready for it. We can not seek it. Yet, when joy is received, it reveals to us the proper state of our eternal souls. For this reason, we can only respond to it with inarticulate shouts or sighs, a spontaneous clap of hands, or by falling on our knees. It is always beyond the speaking of it.
"May the God of hope fill you with all joy and peace as you trust in him, so that you may overflow with hope by the power of the Holy Spirit." Romans 15:13
SKM: below-content placeholder
Whizzco for FHB