People were touched to see the relationship Vernon formed with the young boy.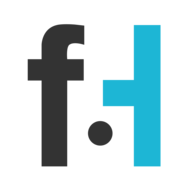 Chris Winters
This Cincinnati barber (TikTok user @thebest1period) loves to give back to his community. Any special needs kid in the area is able to stop by and get a haircut, on the house.
This would already be enough to melt our hearts. Wait until you see the relationship that he has developed with one of these customers, though. These free haircuts have given him the chance to make lots of new friends.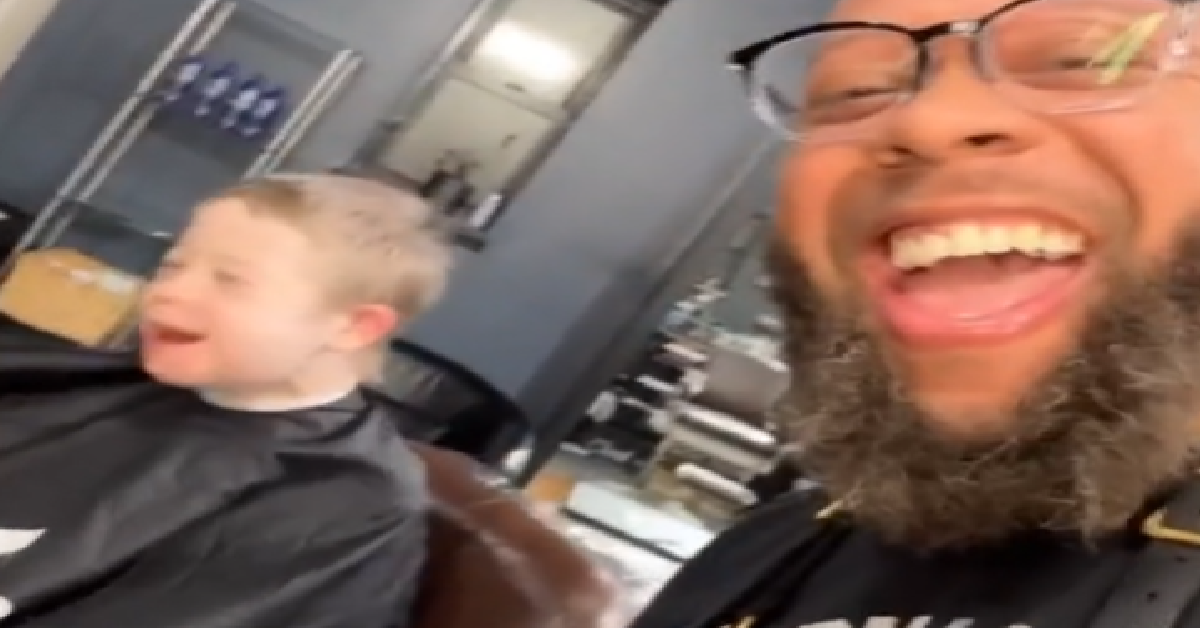 After all, that's what this life is all about. We love to find chances to look out for our fellow man and this barber is certainly no different in that regard. That's what makes the connection that he has developed with this particular customer such an amazing one. Vernon Jackson came up with the program two years ago, which is referred to as GIFTED.
Through this program, he was able to meet the one and only Ellison. He's a 7-year-old who has been diagnosed with Downs Syndrome. He has also had three open heart surgeries already, making for a very tough road. Despite everything that he has been through, Ellison does not allow himself to be dragged down by the harsh realities of his condition. This is something that took Vernon no time at all to notice.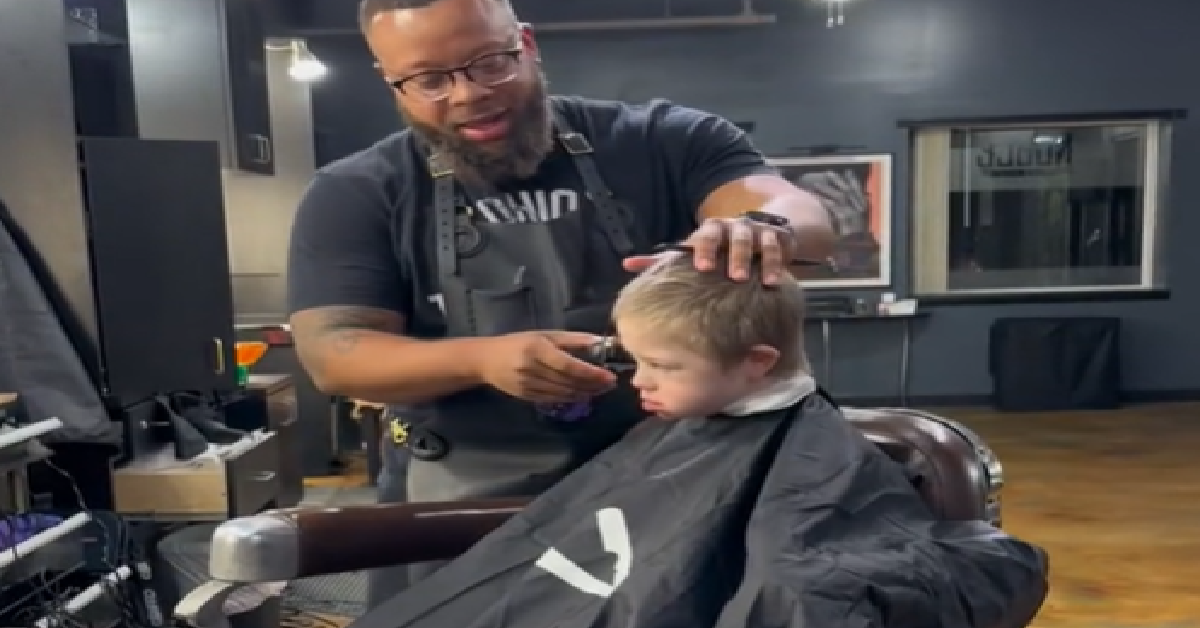 Vernon wanted to make sure that the boy was comfortable with his haircut and he gave him a very simple set of instructions. Of course, Ellison wasted no time turning it into a game of his own and we cannot stop laughing to save our lives. It is one of the funniest videos that we have seen in some time.
"I said, 'Ellison, if at any moment in this haircut you need some time to yourself or you want me to stop, just say stop, and give me a go when you're ready,'" Jackson recalled, according to WLWT5. "And so we get to going, and the next thing you know, immediately, he says 'stop.' And then he says 'go.' And by the second time, it turned into a game. And we were just cracking up."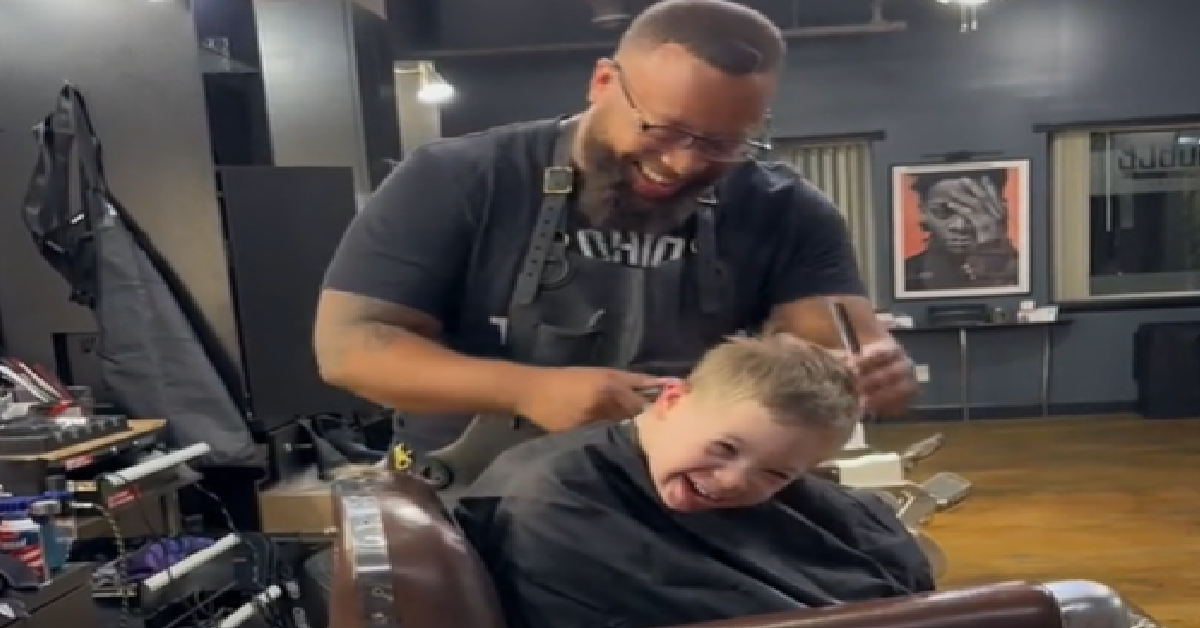 The video of this interaction went viral on TikTok and we loved it. Hopefully, we get to see more of these interactions before too much time passes.
"I hope people can see just that everybody is unique in their own way and everyone wants to be included," said Ellison's mother, Julie Eubanks, according to ABC News.
@thebest1period

Everyone here's the video without the music! Idk what tik tok did🤦🏾‍♂️ but please consider donating! All of my cuts for my gifted clients are paid for by donations 🙏🏽
These two clearly have a strong connection and they have already become the best of friends.