Ukrainian photographer Vyacheslav Mishchenko captures his unwitting subjects in a small world: what a cool little secret life.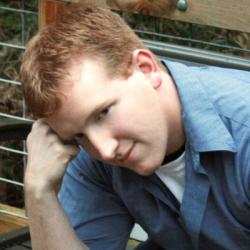 Michael Harrell
Ukrainian photographer Vyacheslav Mishchenko has some interesting subject. Sure, Anne Geddes is known for her babies and Ansel Adams for his landscapes, but Mishchenko is starting to get known for, uh, snails. That's right: the talented nature photographer uses macro lenses to capture the strangely beautiful, fascinating world of shelled gastropods.
His unwitting models, in their natural habitats, really changed my perspective on the garden pests. They're strangely beautiful.
[content-ad]