Satan challenged Jesus to test God. He didn't do it and neither should you!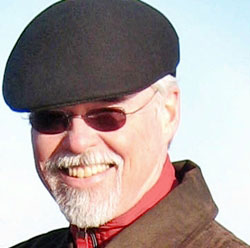 Dan Doyle
"The devil then took him to the holy city and made him stand on the parapet of the Temple. 'If you are the Son of God,' he said, 'throw yourself down; for Scripture says: he will put you in his angels' charge, and they will support you on their hands in case you hurt your foot against a stone'" Jesus said to him, "Scripture also says: 'You must not put the Lord your God to the test.'" – Matthew 4:5-7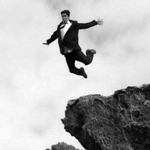 The following is the second installment in contributing writer, Dan Doyle's, series about temptation. To read the first article, click here now.
The Temptation in the Desert: Part II
How many times do we put God to the test? When we say to God, "If you do this or that for me, I promise I will walk in your ways," are we not putting God to the test? Are we not saying to God that if He does not answer our prayers in the way that we think they ought to be answered that we will turn away from Him? How many times has it seemed to us that our prayers have fallen on deaf ears and we found ourselves in our frustration shouting, "There is no God!"
[content-ad]
Instead of testing God, demanding from God what we want, like Satan does in this passage, we need to put our faith in God's wisdom only. We must believe that His answers are better than our own. God's intentions for us are rooted in His unconditional love for us.
Sometimes, it is true, His answer to our prayers is "no". We may not be able to comprehend the reasons for this, because the Mind of God comprehends more than we can even imagine. He knows all of the consequences of our prayers, the good and the bad, the intended and the unintended. Yes, Jesus said, "Ask and you shall receive." And we shall. But what we receive might not be in accord with our limited human expectations. Even still, our prayers, if offered in humility, will indeed be answered. God's ways are not our ways, and God's time is not our time.
The Holy Spirit offers us the gift of patient endurance. Pray for this gift and practice it. It is the patience that endures that will allow us to see God's answer in all things.