…And how to fix them!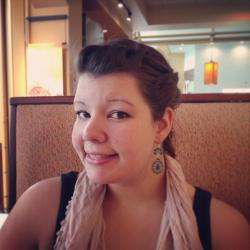 Jessica Griggs
I want to start off this post by saying the most important thing about your home is that you love it. If you love wood paneling, then, by all means, keep your wood paneling! I'm not here to shame anyone or make anyone feel bad for their design choices. If, however, you want to refresh your look and liven up your home, this is the list for you! Let's check out some old trends and how to update them.
Old Window Treatments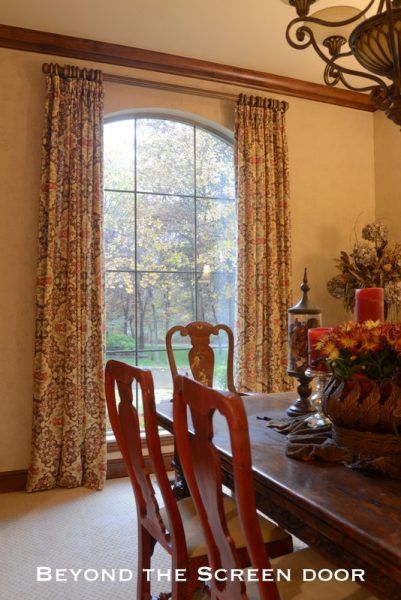 Heavy fabrics, tassels, ties, and trims are all reminiscent of the 70s, 80s, and 90s. For a more modern look, replace the thick, heavy fabrics with lighter, even sheer material. Blinds are another great alternative as long as you keep them clean. The idea is to open up the space more and invite more natural light into your home.
Wallpaper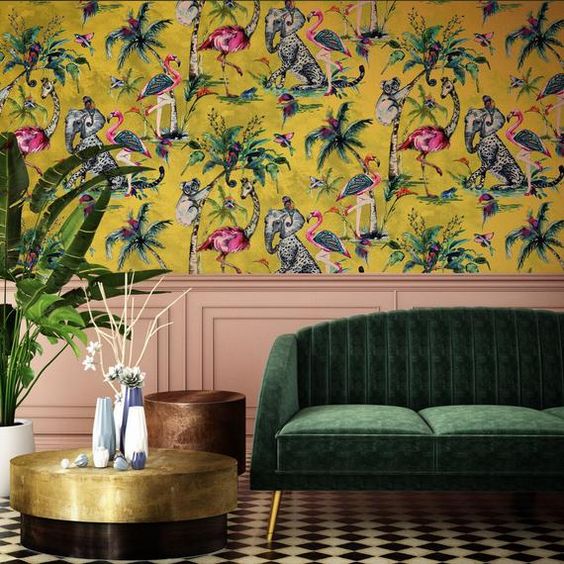 The days of wallpaper are slowly drawing to an end. It might be a hassle to remove old wallpaper, but it's well worth the effort! Once your walls are free of the sticky, messy stuff, you're free to repaint and change your look. Here's a helpful tutorial for removing wallpaper easily. Once the wallpaper is gone, consider checking out some painted patterns, bold stripes, or faux finishes. Here are a few ideas if you don't know where to start!
Glass Block Bathroom Windows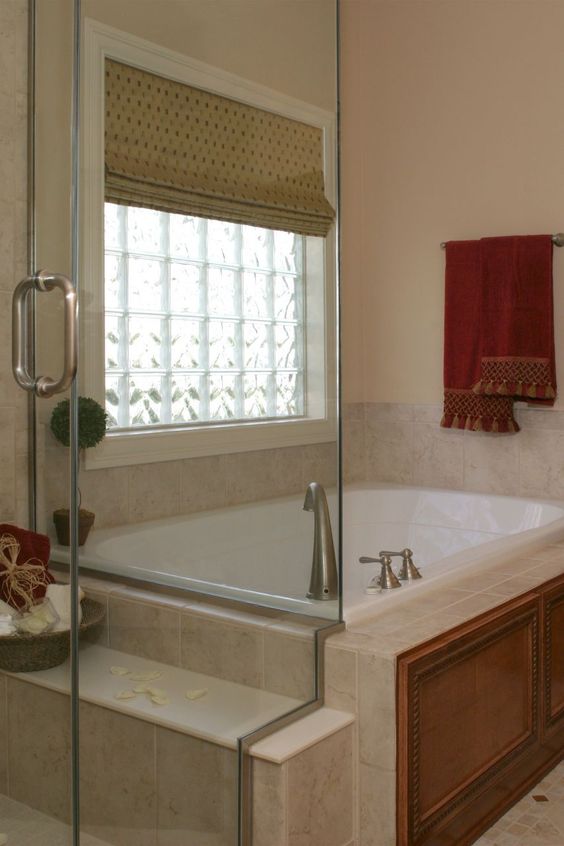 These glass block windows were everywhere in the 80s and 90s! I certainly had one in my childhood home in the bathroom as well as the basement. Unfortunately, that trend didn't survive much past the early 2000s. What to do instead? Try installing a skylight! Or, a less invasive approach would be to replace the glass blocks with a frosted window.
Faux Stone Fireplaces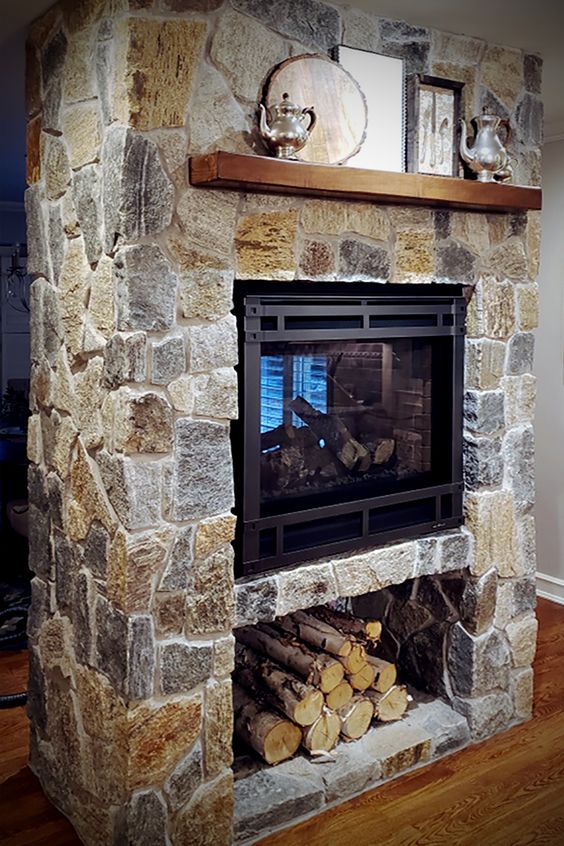 Sometime in the 70s, homeowners moved away from the classic brick fireplace and replaced it with the faux stone look. This trend was soon overshadowed by the all-natural look or getting rid of fireplaces altogether. Experts suggest updating to natural building materials or consider looking into more modern, gaslit fireplaces.
Old Paint Colors
Do you have bold, hunter green, olive, or gold walls? Perhaps a mauve accent wall? These colors, while exceedingly popular in their day, are now outdated and even considered garish in some circles. The trend now is to go with clean, neutral colors like grays, tans, and off-whites. Not only will this give your room a more spacious feel, but it ensures you can have fun with furniture and accessories since they won't clash with the walls!
Brass or Gold Light Fixtures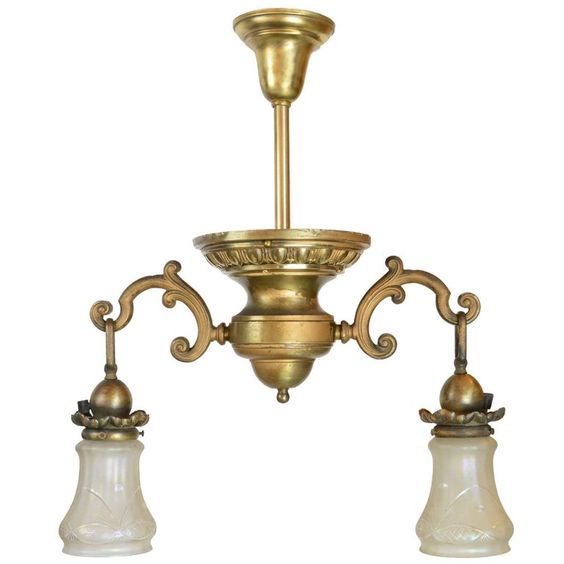 I'll admit, I still have a few brass light fixtures around my home. It's not that I'm attached to them or anything, I just never know what I want to replace them with! Experts suggest modern, industrial-style fixtures in bronze or graphite. A lot of these are minimalist in style, sleek, and very classy!
Popcorn Ceiling
Popcorn ceilings are not only outdated, but they can potentially be dangerous. During the 50s and 60s when a lot of new homes were being built, the spray-on popcorn ceiling mix was said to contain asbestos. You can hire professionals to come test your ceiling or buy a test kit yourself. Either way, you should definitely consider getting rid of this stuff as soon as possible. There are lots of tutorials out there for how to remove and/or cover up popcorn ceilings. Here's a great one I found if you're looking for a place to start!
Vinyl Flooring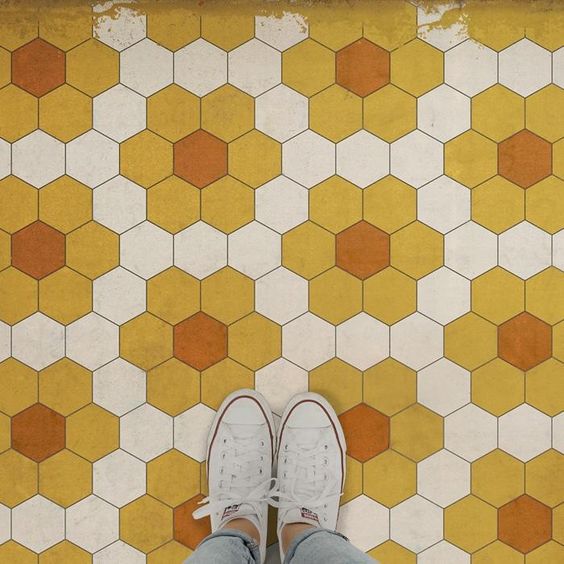 Vinal flooring was all the rage 20 years ago, and it's still popular today. Mostly, people like vinyl and linoleum floors because they are inexpensive. However, these kinds of flooring can be hard to clean, which only makes them look cheap over time. Alternatively, consider wood floors instead. Between solid, engineered, bamboo, or even cork, you'll definitely be able to find a wood flooring option that will work for you!