It's family portrait season! Get inspired with these color combos!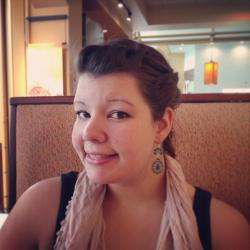 Jessica Griggs
Spring is here, and with it comes warmer weather, picnics, play dates, and of course, family pictures. Lots of families take annual family photos around Easter time, especially if everyone is all dressed up for church!
While the end result is always worth it, sometimes the prep is so stressful! What do the kids already have for nice clothes? What do you have for nice clothes? Do they match? And let's not even get started on accessories. If you're at a loss for outfit ideas and coordinating everyone, I've got good news! Below you'll find 8 spring outfit ideas that are perfect for family photos. Get inspired today!
Blue & Pink Pastels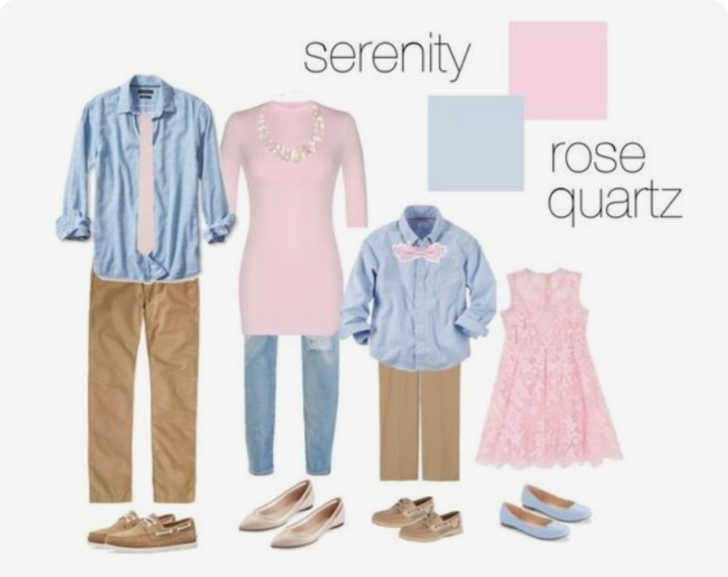 It doesn't get more classic than pink & blue, especially during spring. I love that you can really dress this up or down, depending on the look you're going for. With the light blue in play, jeans are totally appropriate. As you can see, there's also the option for a fancier lace pink dress and a very dapper bowtie.
Olive, Teal, & Gray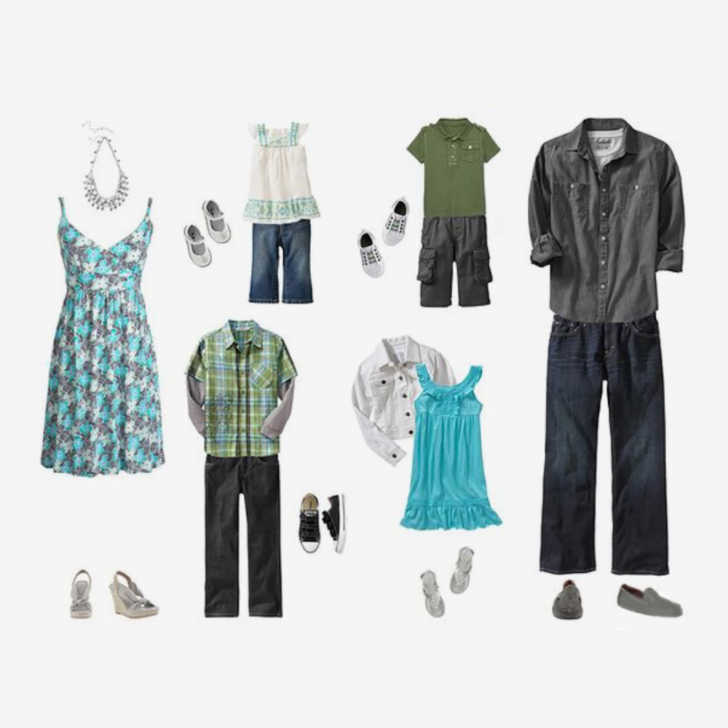 Here's a cute combination I wouldn't have thought of – olive, teal, and gray! You can see the inspiration came from either the dress for the mom or the plaid shirt for the little boy. Both have olive and teal. The rest of the outfits build off of that color palette, which means there are lots of options for just teal, just gray, or just olive.
Dark Red, Light Pink, & Gray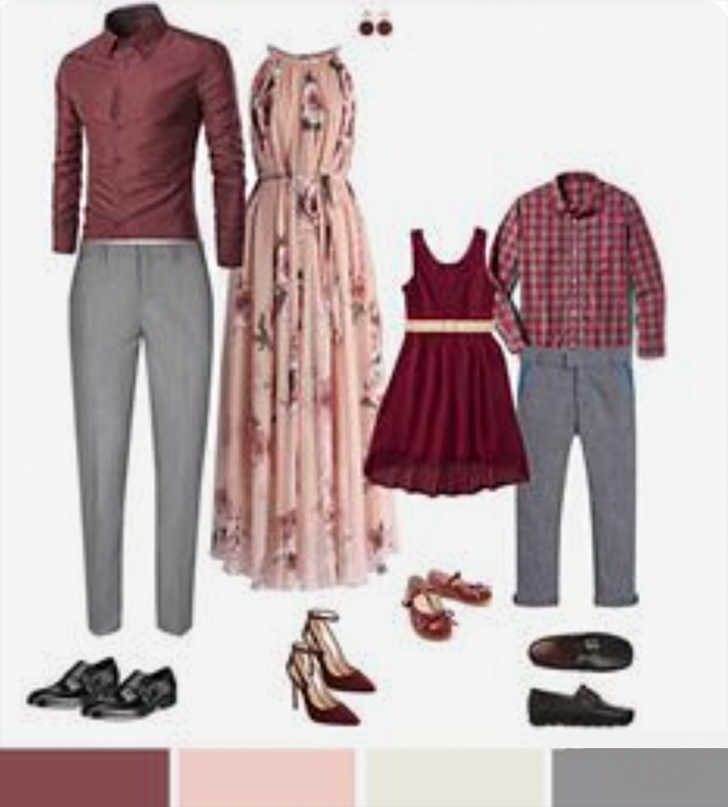 This color palette is a little darker than the bright & pastel palettes you see so much of this time of year. However, the deep red paired with the lightest pink and even light green is so classy and makes this combo good for just about any time of year!
Navy & Coral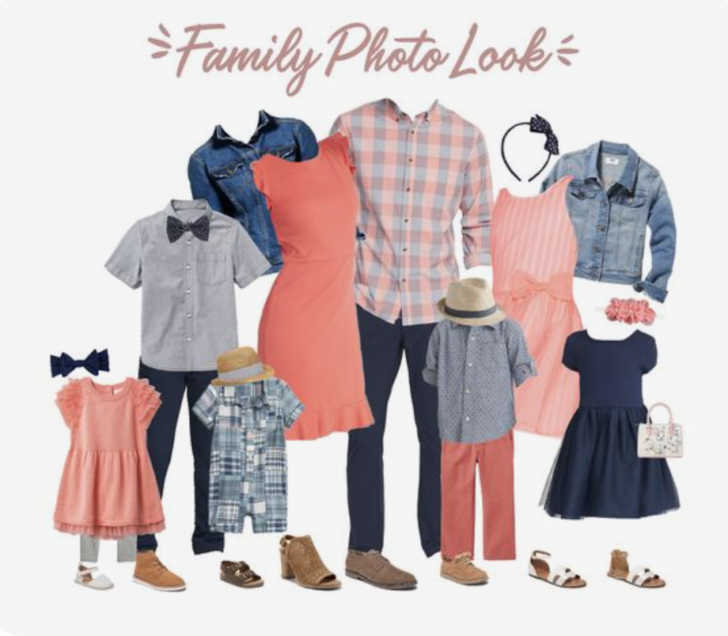 Here's another classic color palette that works for spring as well as summer. This is certainly a family outfit idea that you can do anything with. Kakhis, jeans, and jean jackets are all appropriate here as long as there's some coral to tie it all together!
Salmon & Mint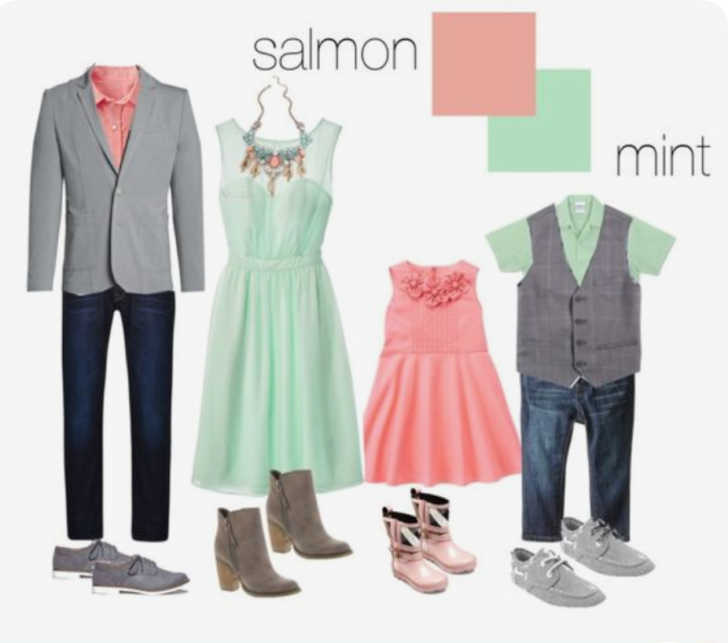 I absolutely adore this color combo. It might be my favorite on the list. It's so bright and cheerful, which is exactly what spring family photos are all about!
Olive & Rose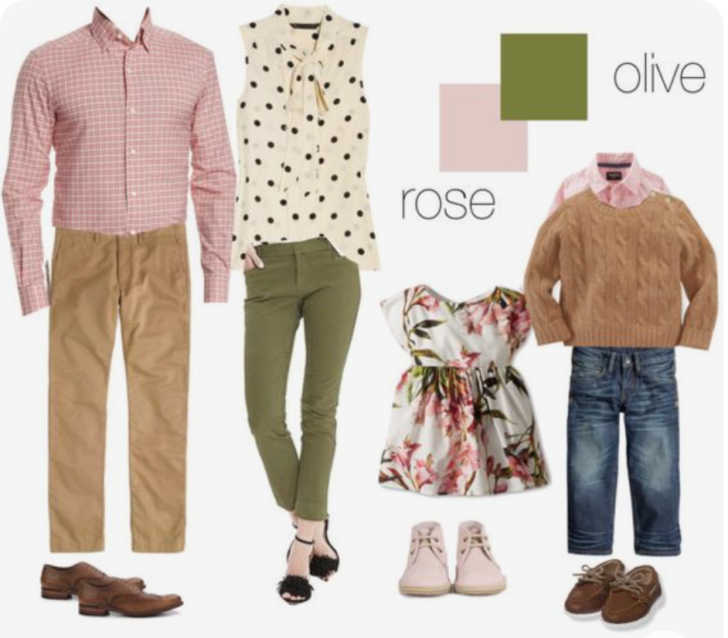 This is another unexpected color palette that I ended up really loving. Olive has always felt more like a fall color, but when paired with rose and khakis, I'm getting some spring vibes for sure. I think this could also work for a fall photoshoot as well.
Blue & Yellow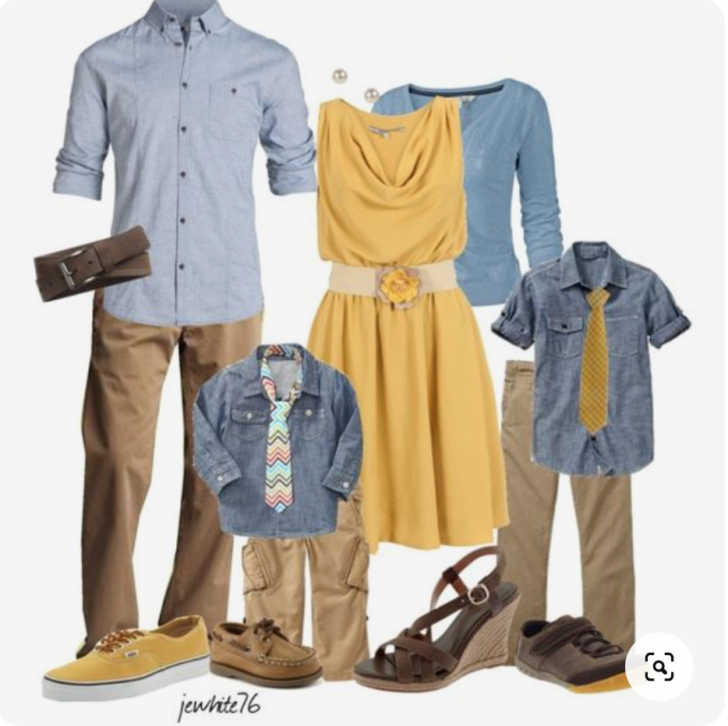 Another classic for spring and summer – blue and yellow. As with the other color palettes with blue, you can dress this look down by wearing jeans instead of khakis.
Navy, Teal, & Gray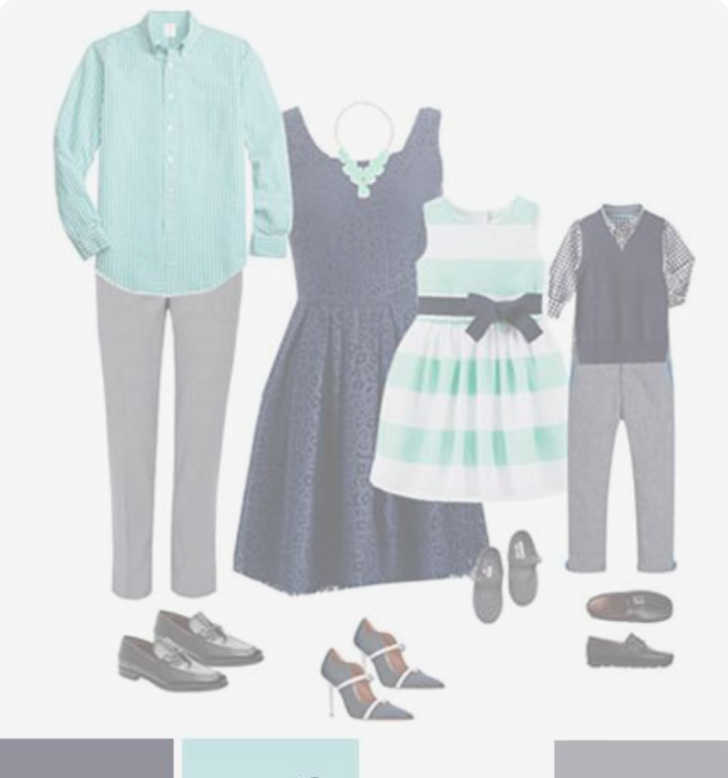 I don't know what it is about this color combo, but it makes me feel peaceful and content just looking at it. None of the colors are overly loud. Even the light teal is somewhat toned down when paired with navy and gray. This color palette could just as easily work for summer as well as spring.