See how finding quiet time away from the chaos of modernity is essential for finding balance when living in the world.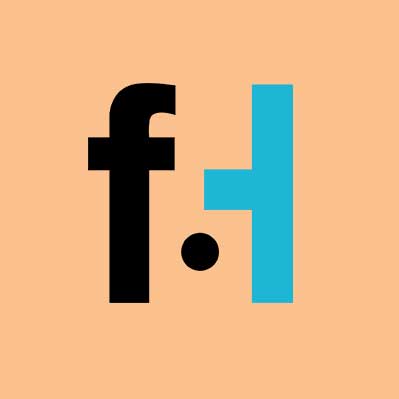 FaithHub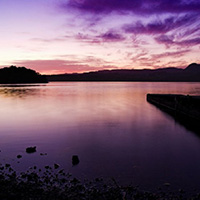 Provide yourselves with moneybags that do not grow old, with a treasure in the heavens that does not fail, where no thief approaches and no moth destroys. – Luke 12:33
The religious instinct has been present in humanity from the beginning. How could it be otherwise when it was the very breath of God that brought us all into being? And from the beginning that instinct has been challenged, or dulled, by the many "things" that the world offers, shiny things, physically beautiful things that appeal to our sense with immediate gratification. The silence, the natural sounds that sweeten our souls have been almost forgotten due to the din of modern life, of city life.
[content-ad]
In his poem "The Lake Isle of Innisfree," William Butler Yeats, the great Irish poet, reveals a desire to get out of the madness of modernity, of city life, the need to escape back into the wilds of nature, where purity still exists, where the sound of the bees can still be heard in the glade, and the gentle lapping of wavelets on the lake shore can be heard "in the deep heart's core."
The Lake Isle of Innisfree
I will arise and go now, and go to Innisfree,
And a small cabin build there, of clay and wattles made;
Nine bean-rows will I have there, a hive for the honey-bee,
And live alone in the bee-loud glade.
And I shall have some peace there, for peace comes dropping slow,
Dropping from the veils of the morning to where the cricket sings;
There midnight's all a glimmer, and noon a purple glow,
And evening full of the linnet's wings.
I will arise an go now, for always night and day
I hear lake water lapping with low sounds by the shore;
While I stand on the roadway, or on the pavements grey,
I hear it in the deep heart's core.
Yeat's poem, though, is not moved by the need to go to God, but rather by the need to escape the noise and chaos of modern life. In this sense, he is more like Henry David Thoreau, than one of those ancient monks who went out into desert isolation, not to escape society, but to purposefully be with God. Those early Christian monks who went out to commune with God, alone, either in the deserts of Egypt, or the wild green landscape of Ireland, eventually attracted others to their lonely haunts because of their holiness, their religious insight, and their undistracted love of God. They gained reputations for holiness that drew others to them like bees to spring flowers. The result was the formation of monastic communities that became true centers of prayer and of religious education.
Now, I know that within myself, there is a strong desire for isolation, for that windswept shore, with its high hills and green valleys, far away from the maddening crowds, where I can be free from the chaos and noise of modernity, where I can commune with God without the distractions of modern life. But I am also aware that this feeling in me is probably more about "escape" than a desire to go into the wilds to be with God. I am also aware that my desire might be rooted in my anxieties, rather than in love. Again, if I am honest with myself, I am aware that my desire to escape may be rooted in my weariness resulting from having to defend my faith in the desultory, often angry and hateful public square. I desire to get away from it all, to find that "peaceful" place, where I can be with God, alone, and not be disturbed either inwardly or outwardly. But, of course, this cannot be.
Jesus wants us to be His leaven in the world. He wants us to be in it, but not of it. He desires our faith and our courage. He asks us to be his hands, his voice in the world, to bear the sufferings and the worldly insults in His name. He desires to keep speaking to the world in and through us. We are to be His disciples, now, going wherever the hungry cry out for food, wherever the lonely cry out for comfort and communion. He wants us to be His workers in "these" fields, His sowers of His seeds in our own times and places.
Now, I know that we ought to take ourselves out to the quiet places to spend focused time with God, to get our souls charged up again with God's graces. But we are to come back from them, refreshed, to go again into the world to carry on the mission that Jesus began so long ago. Prayer. Solitude. Silence. These are necessary things only for what they can do to strengthen us in God's graces, but they are not to be loved for themselves alone as Yeats implies in his poem "The Lake Isle of Innisfree."
The quiet places are where we pray on our knees before the throne of God. But we must go out to "the world" from them again, refreshed. We must return to "the world," renewed in faith, to pray on our feet, going amongst the lost sheep who, though they know it not, need to be guided back home. And we are never alone. For The Good Shepherd walks with us in both the private and the public realms. Thanks be to God!