Though Christ fulfilled the prophecies of the Old Testament, we have not been released from our personal Christian duties to love others as Jesus loved us in the "real world."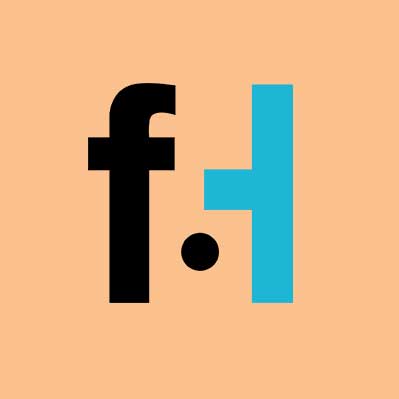 FaithHub
When we read this passage at the beginning of chapter 61 in Isaiah, we Christians are struck with the familiarity of these words spoken by Isaiah, for they are the very words that Jesus went to when he stood up to read in the synagogue in Nazareth. He was in his hometown, and in the very synagogue that he had attended every sabbath as he was growing up. He opened the scroll of Isaiah and read them and when he was done, with all eyes on him, he said to them, "Today this scripture passage is fulfilled in your hearing." (Luke 4: 16-30) We know the rest of the story too. The people of his hometown, his neighbors, ultimately rejected him and he had to escape their misguided and prideful anger. In reading this passage, Jesus was not just inaugurating a Jubilee Year; he was standing before the people of Nazareth as the actual fulfillment of this very prophecy from Isaiah. He was telling them that, in him, their ancient hopes were being fulfilled.
When Isaiah spoke these words to the people those many centuries before, he was doing so for a specific practical purpose in accord with the ancient law. The message then was that he, Isaiah, had been anointed by God to bring good news to the afflicted and to comfort them. He was announcing the beginning of the "Year of Favor," that is, the Jubilee Year that had been declared in the book of Leviticus 25: 8-12. This Jubilee year was to happen every 49 years and it was to be treated with sacredness. According to Leviticus, on the 10th day of the 7th month of the 49th year, a Day of Atonement was to be proclaimed. The 50th year was then to be held sacred, like the sabbath. Liberty was to be proclaimed to all of the inhabitants of the land. During this year, indentured servants were liberated and allowed to go back to their own homes. The land that had been sold would be returned to the original owners. Everything was to be renewed. The poor would be released from the prisons of their poverty.
Jesus, the Son of God, in reading this passage from Isaiah, is adding greater depth and meaning to it than Isaiah's proclamation. Isaiah's proclamations for the beginning of the Jubilee year had practical purpose in that it was proclaimed as a reprieve to all in the land from the inevitable inequities that come about in the realm of our economic lives. Then, just as now, some people simply did better than others in economic matters and natural gaps opened up between "the haves and the have nots." Then, as now, these gaps were not always brought about by just practices. In ancient Israel, these inevitable inequities would be relieved every 49 years through the implementation of the law as it was written in Leviticus. This made everybody equal again, at least for the time of the Jubilee Year. Though this economic equality would be brief, there was always the distant hope in the next Jubilee Year, in other words, for each generation. When Jesus uses this passage in the synagogue at Nazareth on this occasion, he, too, was announcing a Jubilee, but his was an eternal one. He was, in fact, the promised Messiah. As such, he was announcing to the people of his hometown that the ultimate and final Jubilee Year was being fulfilled in him. The renewal of freedom that he was announcing was far greater than that of a mere freedom from the burdens of economic poverty, but a freedom from something far greater and more burdensome. His mission is not that of a prophet. Rather, he has come to bring about the actual and final liberation from a poverty far greater than that of economic poverty, and it would be done once, and for all. He would, in the course of his earthly mission, free us from the terrible burden that impoverishes not just our temporal and finite lives, but our eternal souls. His life, his ministry, the whole of it, including his death and resurrection, would liberate us from the terrible poverty of our own sins. In Jesus, we do not have a prophet. We have the very person of God with us (Immanuel).
It is true that our world today is full of oppression and poverty and that this is the result of the misuse of our free wills. Though Christ fulfilled the prophecies of the Old Testament, we have not been released from our personal Christian duties to love others as Jesus loved us in the "real world." Indeed, we are called on even more by the Incarnation of Jesus Christ, to address these inequities and their sources in our own times. Because we are followers of Christ, we are urged, even more, to serve those who suffer the most debilitating effects of the social and economic inequalities that abound in our cultures as the result of human actions and decisions. We are to be with the poor and the disenfranchised in their suffering. We are to live our lives in the manner of Jesus Christ, as best we can. In doing so we are to be, like Christ, a constant challenge to those who hold the economic and political powers in our societies. Nothing we do in these efforts will be effective, though, if we do this out of human pride, or out of desires to be recognized. Only when we do these things in the name of Jesus will they have the graceful effectiveness that we desire.
Lord, we pray that you give us the graces we need to be Jubilee Year people at all times and in all places. Help us to recognize, more and more, our total dependence on your love and your grace. You are the One who has freed us forever from the debilitating poverty of our sins and death. Help us in this Advent season, through our personal prayer and our sabbath worship, to prepare our minds and our hearts to welcome you more fully into our lives each day of the coming year and beyond. We ask these prayers, as always, believing in the power of your holy name, Jesus. Amen.
Want more daily devotionals, inspirational verses, and Bible reading plans? Just choose a plan and sign up for a free eBible account. It's that simple! CLICK HERE!
SKM: below-content placeholder
Whizzco for FHB