I was blown away by Tim Tebow's Valentine's Day plans!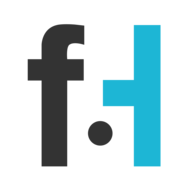 Caitlin Green
As a foundation, we are so passionate about people with special needs, and this event is a great time to tell them how much they are loved by God and by all of us. – Tim Tebow
Every year for Valentine's Day, the Tim Tebow Foundation sponsors "Night to Shine," a nationwide prom for teens with special needs. Last year's special night was hosted by churches in 44 cities with over 7,000 special needs guests and 15,000 volunteers in attendance. We're talking hair, makeup, formalwear, red carpets, limos, and even paparazzi!
This year, Night to Shine will be able to impact 450% more teens at 200 prom locations. Check out the video below for highlights from last year – Tim Tebow stopped by a few of the events for speeches, shoe-shining, and helping these kids feel like royalty. Bless these wonderful volunteers who are redefining Valentine's Day as a day for all to be loved and included!
Want more from Tim Tebow? Check out these 5 inspiring quotes from the Christian evangelist athlete.
[content-ad]