Liz had no idea her students were hiding at her wedding until they started a performance for her.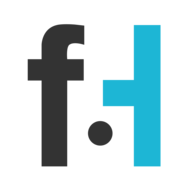 Chris Winters
Teachers are some of the most special people on this planet. They are selfless and our children's lives would never be the same without them. When teachers are especially amazing, children want to show their appreciation for them in any way that they can.
This is very true when educators have special events that are taking place in their lives. Of course, their students want to share in the moments with them.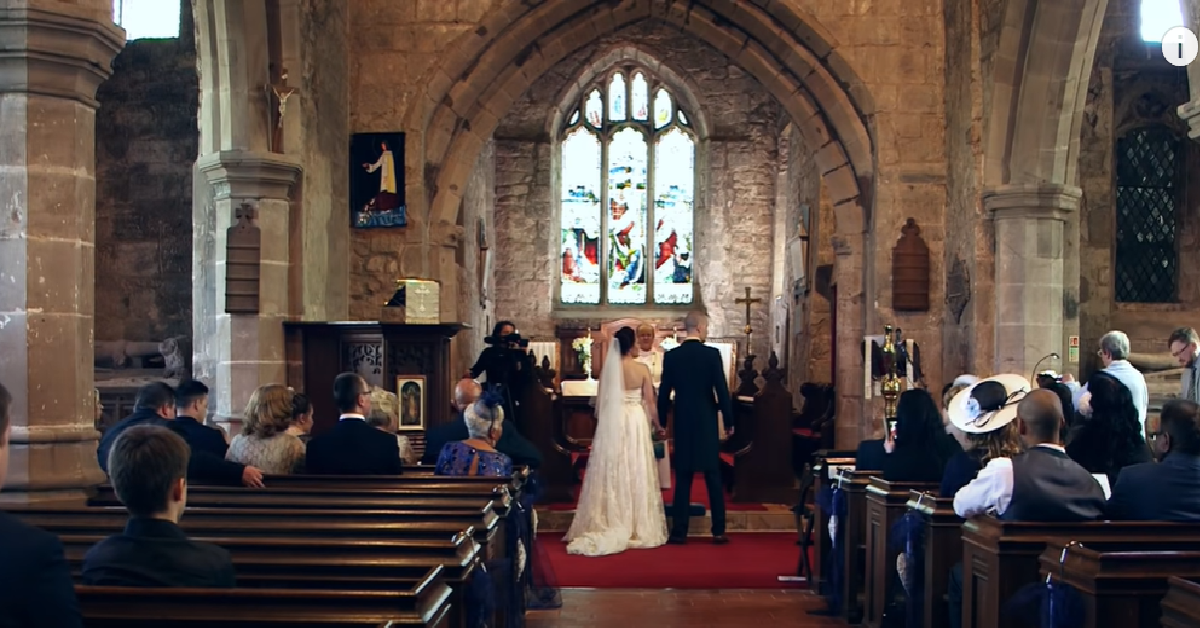 This is the story of Miss Liz and her wedding day. She's a Dance and Musical Theater teacher and she has a great relationship with all of her students. Ollie, her fiance, is well aware of this. That's why he planned such an incredible surprise for her. It's one of the most thoughtful wedding ceremonies that we have ever seen.
When the clip first starts, the wedding is proceeding as you would expect. The bride and groom look as happy as can be. They are both decked out in all of their wedding fineries and everything is great.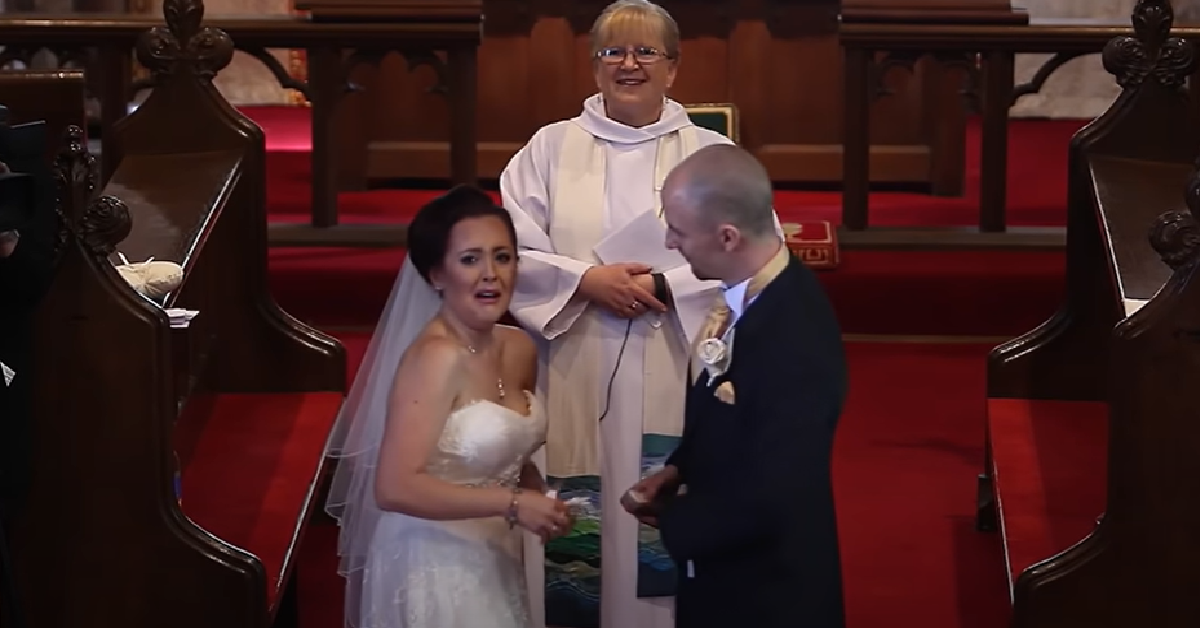 The ear-to-ear smiles say it all. Then, there is a commotion coming from the back of the church. From there, we see Ollie pointing and asking Liz to look.
We soon hear the sound of her students singing to the couple! Liz is reduced to tears almost immediately. They chose to sing the love song "A Thousand Years" by Christina Perri. Not only that, but they were also arranged in chorus formation and dressed up for the occasion. It's one of the most touching wedding surprises of all time, that is for sure.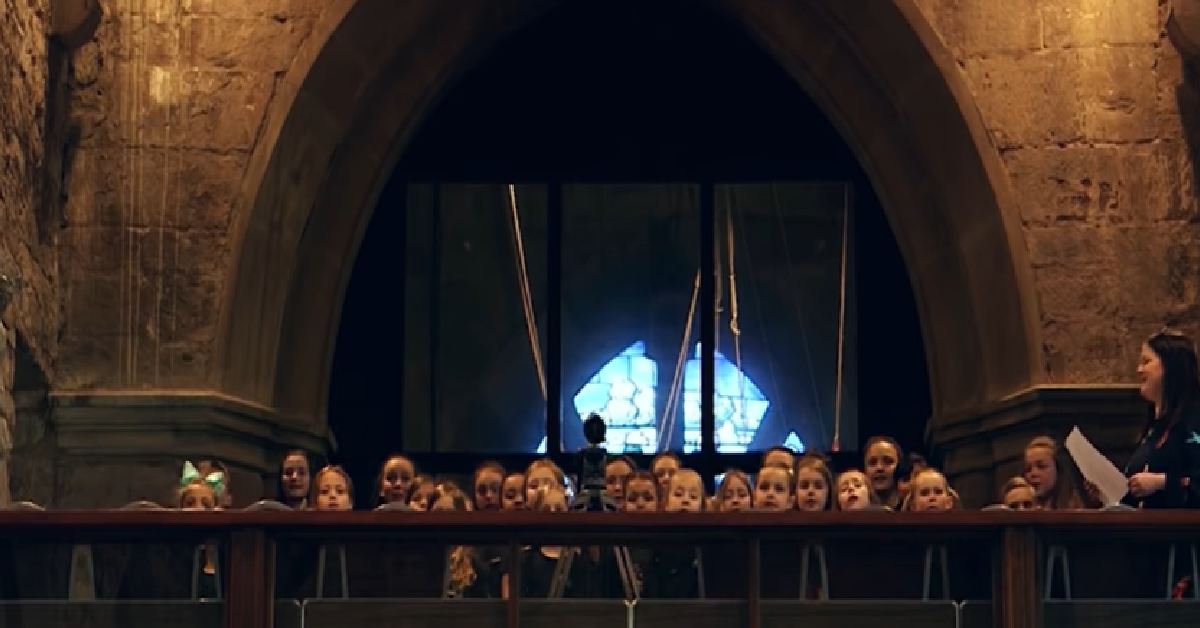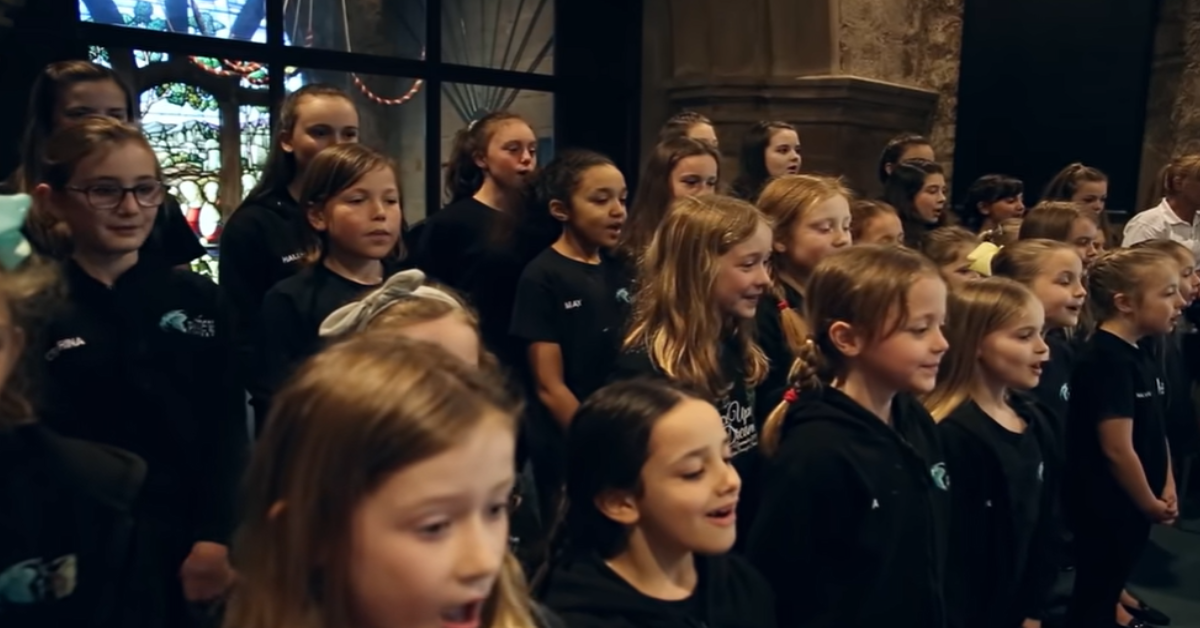 In addition to the work that Ollie put in, their friend Jeren from Jaykays Dance Company also helped out with the planning. The most amazing part of all is that the kids were able to keep this one a secret for so long. If you know anything about small children, they are not exactly the best at keeping secrets like these.
Fortunately, they did not allow the surprise to be spoiled before the big day arrived. Check out the special moment for yourself in the video below: