Because we have faith in God and his promise, we can have hope, a hope that is deep enough and strong enough to help us patiently endure our suffering now, as we wait for the final fulfillment of that promise in the future.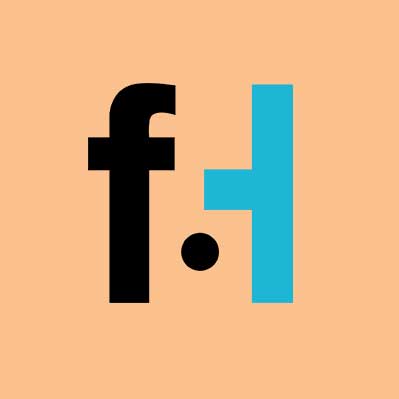 FaithHub
As Christians we know that, if we remain faithful to Jesus and to his commandments, we are destined for glory. Paul is reminding the Roman Christians of this destiny here in this section of his letter to them. But he is reminding them in realistic terms as well. The word "destiny" implies the future. But the future can only be approached through the present realities of our lives. And the reality is that, more often than not, our present is marked by very real suffering. How, then, do we live purposeful and meaningful lives in our present suffering when that future glory seems so far away?
Paul says in verse 18, "I consider that our present sufferings are not worth comparing with the glory that will be revealed in us." That is quite a statement; what does he base it upon? Paul believes that all of creation, not just us, is waiting with "eager expectation" for the final glory of the children of God to come. The force that sustains us, in and through our suffering, is hope. Because we know that our final destiny is the freedom and glory of being children of God forever, we are strengthened and sustained in our suffering by and through the gift of hope.
Paul writes very powerfully about this complex mix of suffering and hope. He writes: "We know that the whole creation has been groaning as in the pains of childbirth right up to the present time. Not only so, but we ourselves, who have the first fruits of the Spirit, groan inwardly as we wait eagerly for our adoption to sonship, the redemption of our bodies. For in this hope we are saved." (verses 22-24) What is this hope then? It is not in something that is seen, like when one is driving on a long, empty highway and can see the destination point off in the distance. It is a hope in what is believed, but has not yet been seen. There is no reason to hope for what we already have, after all. Our hope is for something that has been promised to us by God, but that we do not yet have. Because we have faith in God and his promise, we can have hope, a hope that is deep enough and strong enough to help us patiently endure our suffering now, as we wait for the final fulfillment of that promise in the future.
Where does this hope find its genesis? As Paul tells us, it is from the Spirit. When Jesus left us after his resurrection, he left us his Holy Spirit to comfort us, to guide us, and as we see in today's passage, to pray for us when we cannot find the words to express our deepest yearnings. This is one of my favorite lines in all of scripture: "In the same way, the Spirit helps us in our weakness. We do not know what we ought to pray for, but the Spirit himself intercedes for us with groans that words cannot express." (verse 26) This is such an intimate statement of faith. At once it shows our frailty and our weakness and, at the same time, it shows how close our God is to us. He is not distant. Indeed, he dwells within us in the very depths of our souls. When we cannot find words to express our needs, or our thanksgiving, or our praise, the Spirit already knows of these things and expresses them for us. "[God,] who searches our hearts, knows the mind of the Spirit," for it is his mind that "intercedes" for us according to his will. The Father, the Son and the Spirit are One. This is a central doctrine of our faith. And this passage reveals just how close our God is to us. This is the reason for our hope. This is what gives us the strength to patiently endure our present suffering. This hope is God's gift to us, and it saves us from despair as we await that final destiny, when all of creation and all of God's children will be raised up, body and soul, into the new creation.
Lord, we know not how to express our deepest love for you. When we are in the midst of our suffering, it seems that our words fail us, but we trust that you know these things because you have chosen to dwell within us in your Holy Spirit. Turn our groanings into a living faith, a vibrant and enduring hope, and a compassionate love so that we might show our faith, share our hope, and live your love daily in all that we say and do. We pray this in your name, Jesus. Amen!
Want more daily devotionals, inspirational verses, and Bible reading plans? Just choose a plan and sign up for a free eBible account. It's that simple! CLICK HERE!
SKM: below-content placeholder
Whizzco for FHB