Since, by our baptisms, we have been washed clean, and made new "in Christ," we must let go of our old self, our old ways, the ways of the world, and take on this new self.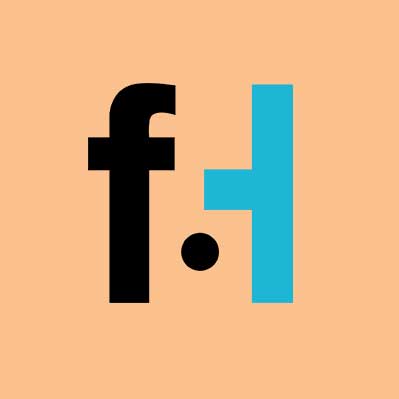 FaithHub
As Paul reminds us today, we have been given a ministry. What is that ministry? It is the ministry of reconciliation. This is the central mission of the Incarnation of Jesus Christ, and it continues to be the mission of his Church. There is nothing more important. Reconciliation is the means for bringing about true and effective healing to our broken individual relationships and to those shattered relationships on the larger scale that still burden this weary and wounded world.
To reconcile is to become whole again. It is to recover a deep respect for the natural dignity of our shared humanity. It is the most effective means to bring about the peace that every human heart desires. Reconciliation recovers the natural harmony that existed between us before the events that damaged that harmony and makes it even stronger. Reconciliation restores our communion with one another. All that destroys or damages that original harmony is sin. Reconciliation, therefore, is the means of restoring our natural, God-given well-being.
What prevents us from taking this powerful ministry seriously? Is it because we doubt? Might it be a lack of courage? G.K. Chesterton once wrote, "Christianity has not been tried and found wanting; it has been found difficult and left untried." The old sage is correct of course. Yes, it is difficult, because there is still much animosity toward the Christian message in the world, but we are not alone. The Holy Spirit is with us. And we have our role model in Jesus who has called on each of us to love as he loved us. If we are unable to forgive and to reconcile with those who have harmed us, in any way, we fail in our commission of this ministry, we fail in following Christ. Then evil triumphs as Edmund Burke so famously said, "The only thing necessary for the triumph of evil is for good men to do nothing." Christ Jesus call on us, as good people of God, to take up the ministry of reconciliation. In this ministry of reconciliation, we are participating with Jesus in the triumph of good over evil. Thanks be to God.
Because Christ died for us, we are no longer to see others from the perspective of this world. We are to begin to live according to the will of God as it was manifested to us in Jesus. Yes, we are in the world, this is undeniable, but we are no longer to be of the world. As Christians, we are to be something different. Since, by our baptisms, we have been washed clean, and made new "in Christ," we must let go of our old self, our old ways, the ways of the world, and take on this new self. It is in this new being that we are to take upon ourselves Christ's ministry of reconciliation. It does not take a theologian to understand that if we take this call to the ministry of reconciliation seriously we will, like Christ, encounter suffering. But through Christ's suffering the world was made new. It was reconciled to the Father. Because of Jesus' ministry of reconciliation sin and death no longer hold sway over us. And Jesus has commissioned each and every Christian to take up this same ministry of reconciliation, to participate in His saving action in the world today, here and now. This is how we are able to express our gratitude for the undeserved forgiveness he so generously gave us in Christ Jesus.
Lord, strengthen us in our faith, our hope and our love. Enable us with your grace to be Jesus' true disciples by taking up this ministry of reconciliation with joyful and willing hearts. Help us to bring it to our families, our friends, and to all whom we encounter in our daily lives. Inspire us through your Holy Spirit with courage and conviction in this ministry. We pray, as always, in Jesus' name. Amen!
Want more daily devotionals, inspirational verses, and Bible reading plans? Just choose a plan and sign up for a free eBible account. It's that simple! CLICK HERE!
SKM: below-content placeholder
Whizzco for FHB