The obvious answer to that question is—nothing. But sometimes when something is that obvious and right in front of our eyes, we miss it.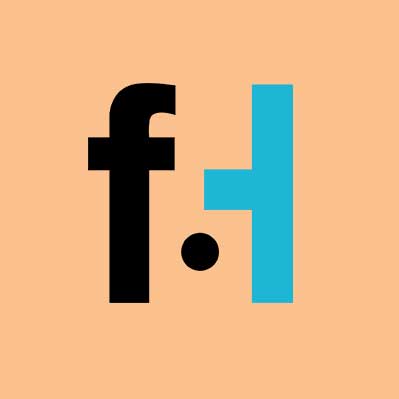 FaithHub

The obvious answer to that question is—nothing. But sometimes when something is that obvious and right in front of our eyes, we miss it. There are things that can blind us to the answer. Foremost among these things is fear. We fear what we do not know most of all. Paul is trying to get the Romans, and us, to see that with God we have nothing to fear.
ʺIf God is for us, who can be against us?ʺ (Romans 8: 31) This is a truth. It is not just an abstract idea. God's love for us is real and we know that because of the life, death, and resurrection of Jesus Christ. ʺHe who did not spare his own Son but handed him over for us all, how will he not also give us everything else along with him?ʺ (Romans 8: 32) But belief is a sometimes tenuous thing for us. It is, first and foremost, a gift from God. But that gift is not forced upon us against our will. There is another side to God's gift-giving. It is our willing reception of that gift. That is how the economy of God works. He gives to us freely and generously, but we must willingly open ourselves up to this gift. Then, we must give thanks for it by using it in our lives. But here is the problem; most of us want to be ʺcomfortableʺ in all that we do. Things are easy when all is going well. It is when we find ourselves outside of our ʺcomfort zonesʺ that our faith gets tested. It is in these times that we must choose to believe and continue to act in accord with that belief.
[content-ad]
Paul was as aware of this as any of us. His faith had been tested in every way, but his faith did not falter. Because of this, he knew, by experience, that God would not abandon him, especially in the difficult times. That is why he encourages us here in this passage. If we love God and believe in him with all of our being, there is nothing that can, or that will separate us from God. ʺIt is Christ who died, rather, was raised, who also is at the right hand of God, who indeed intercedes for us. What [then] will separate us from the love of Christ? Will anguish, or distress, or persecution, or famine, or nakedness, or peril, or the sword?ʺ (Romans 8: 34-35)
Paul follows this rhetorical question with a bold, powerful, and confident response: ʺNo, in all these things we conquer overwhelmingly through him who loved us. For I am convinced that neither death, nor life, nor angels, nor principalities, nor present things, nor future things, nor powers, nor height, nor depth, nor any other creature will be able to separate us from the love of God in Christ Jesus our Lord.ʺ (Romans 8: 37-39) Listen to his language here: ʺI am convinced…ʺ One is not convinced of anything without evidence. Paul has experienced first hand that there is nothing in this world that can come between the love that Jesus has for us, or the love that we have for Jesus. Conviction crushes all fears. Faith practiced, even in the hard times, is not intimidated by fear. Indeed, though fear is there, it is confronted and overcome through the grace of courage. God knows when we are being tested and it is in those times that he makes himself present to us in and through the grace of courage. Knowledge drives out fear as well. We know that God gave his only begotten Son, Jesus, to us willingly out of his love for us. We know that Jesus gave his all for us out of love. And we know that the Holy Spirit is that infinite, unconquerable, unconditional love for us here and now, when we need it the most. ʺThere is no fear in love. But perfect love drives out fear, because fear has to do with punishment. The one who fears is not made perfect in love. We love, because he first loved us…ʺ (1 John 4:18-19)
If we have come to know the love of God, and because of this we love him in return, then there is nothing—nothing at all—that can separate us; not our suffering in the moment, and certainly not the fear of death, for we know that God's infinite and intimate Love, expressed in and through Jesus Christ, has conquered sin and death once and for all. What, then, is there to fear!
SKM: below-content placeholder
Whizzco for FHB