We realize that it is our humble submission to God's life-giving will alone that brings us the happiness we so deeply desire in our minds, our hearts, and our souls.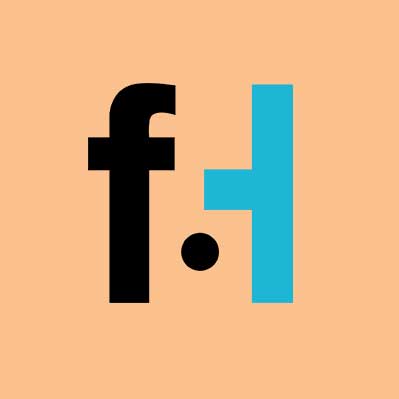 FaithHub
These words are instantly recognizable to any Christian. They are the first lines of what we commonly know as "The Lord's Prayer." We are not unlike the Apostles in our desire to know how to pray. Jesus gave us this prayer as the perfect guide to prayer. "This, then, is how you should pray:"
First, we are to address God as "our Father," for he is our Father in the most profound sense of the word. Indeed, the Hebrew word that Jesus uses is the word "Abba," which can be properly translated as the more familiar form of "daddy." We are to speak to God as his beloved children, confident in his love and his desire to respond to our every need. It also teaches us to develop a child's humble recognition and reverence for the father. "Hallowed be your name." To hallow his name is to honor it as holy, sacred. It is to give his name due reverence through praise, to recognize it as the only name worthy of humble and loving obedience.
When we pray to the Father, we are praying that his kingdom come, not ours, nor that of any human making, but his glorious kingdom where love reigns and only joy is known. We know the pangs and the pains of this world. We have seen kingdoms come and go. Some were greater than others, some were more just and free, but none were without sin and suffering. When we pray these words we are expressing our longing for that kingdom that has no end, where there is no death and all tears are wiped away, forever. We yearn for the coming of God's kingdom's with faith, hope, and love.
A dear and holy friend once told me that his favorite prayer is just four words long: "Thy will be done." These, of course are the next words in The Lord's Prayer. With these words we are recognizing that it is our selfish wills that have brought us much suffering. We realize that it is our humble submission to God's life-giving will alone that brings us the happiness we so deeply desire in our minds, our hearts, and our souls. God's will is always and perfectly good. There is no ego in it. When we pray these words we are practicing submission. With practice comes perfection. We are trying to build the habit of submitting to the generous will of God when we pray this way. We are repeatedly reflecting on the will of God, so that we can bend to it more and more here on earth as it is done in heaven.
It is in this understanding that we then ask that we be given our daily bread, that is, the graces we need to do God's will throughout our day. In this recognition we then ask to be forgiven. But this petition points us to an even deeper truth, that is, that we will be forgiven in the same quality and manner that we have learned to forgive those who have sinned against us. This is a revelation worthy of hours and hours of our contemplation. We follow this with petitions that recognize the realities we encounter in this broken world. We ask the Father to lead us away from temptation and to deliver us from the evil one. We pray these petitions because we know our great need to be protected by the Father, who is the only one who can protect us from these things.
This, then, is the perfect prayer. It begins in an attitude of humble praise and, out of this attitude, we can then begin to ask our Father to fulfill our greatest needs in this life. Let us, then, spend some time today praying this prayer slowly, contemplating each phrase before moving on to the next. This is the prayer that Jesus gave us. Let us pray it in his name. Amen!
Want more daily devotionals, inspirational verses, and Bible reading plans? Just choose a plan and sign up for a free eBible account. It's that simple! CLICK HERE!
SKM: below-content placeholder
Whizzco for FHB