The Good Lie isn't just about the triumph of the human spirit. It is a story about the new faces in our neighborhoods. It reminds us not only of what we have to give, but also what others have to share. It is a story that should resonate with Christian families and leave us changed.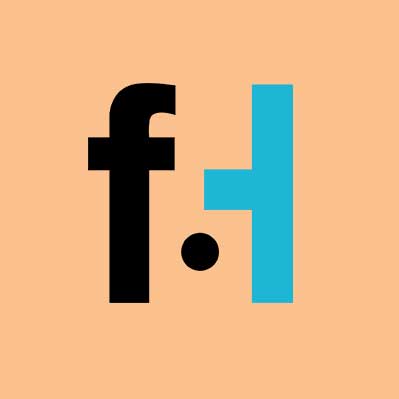 FaithHub
Executive producer Ron Howard says his new movie, "The Good Lie," (in theaters October 3) is a story about the triumph of the human spirit. But some of us know it is far more than that. Warner Bros' newest film follows the journey of three Lost Boys—the official nickname for over 20,000 Sudanese boys and girls who lost their homes, families, and future over a decade ago during a religious purging of Christians in southern Sudan—and it was their faith that gave them the courage to survive.
Watch the trailer forThe Good Lie below; don't miss a fantastic interview with the writer and producers afterward!
Faced with gruesome attacks, these boys and girls fled on foot over 1,000 miles through the bush facing countless threats through hostile terrain, before arriving at the relative safety of refugee camps in neighboring countries willing to take them in. "The Good Lie" follows our three heroes on that trek and through the day they win the resettlement jackpot—they, along with a lucky few, are heading to the United States.
Employment counselor Carrie Davis (Reese Witherspoon) is a professional with boundaries; she provides for herself and isn't interested in attachments. Although she plans to help Mamere (Arnold Oceng), Jeremiah (Ger Duany), and Paul (Emmanuel Jal) with their problems, along the way the boys are the ones that inspire her, and Carrie quickly finds that she is the one in need of healing. In the film, Jeremiah sums it up the best by saying: "They call us the Lost Boys of Sudan. I don't think we are lost; I think we are found."
Melissa Duncan had the opportunity to talk recently with "The Good Lie" producers, Thad and Trent Luckinbill (Black Label Media) and hear more about their personal journey throughout the making of this film.
How did you guys get involved with this film?
We got this story, interestingly enough, as a writing sample for screenwriter Margaret Nagle. We were just looking to hire her to do another project and so they sent over something to say, "This is how she writes," and we read the script and we were all blown away. We really thought–why isn't someone making this movie? So we jumped on it… we were excited to find a little gem, something that hadn't been made for various reasons, and be able to push it through.
It has been over a decade since these events. So, why now? At what point did you get onboard and what has that been like?
It was actually [another] producer who had started this idea and hired Margaret almost 10 years ago. He had a lot of momentum behind the movie and then he sadly passed away and…As things happen in Hollywood it got shelved and sat around for quite a while without someone pushing it. So when it came to us through Margaret's writing sample we…fell in love with the script and talked to Imagine Entertainment about joining forces and really making this movie. We were super excited, so then it was just a matter of finding the director–finding the right guy to tell the story, and then the casting, which is a great story in and of itself.
Let's have the story. I know there were some unique choices made.
Our director, Phillipe Falardeau, from the very beginning suggested we get authentic Sudanese actors to play the roles due to the nature of the story and the fact that it's their story. To try to find someone who could do that from an acting class would be almost impossible to bring the sort of depth required to be the people in this film. So fortunately we did a worldwide casting search and ended up after a long process with the four you see in the film. That process included going to a lot of the churches where the lost boys are in different parts of the United States like Phoenix and Nashville and we found these guys and they are just incredible. The sort of depth they bring–because it is their story and because it is some of the things they went through as children–it is just phenomenal and rings so true on the screen.
So how was it to go through this process with them as they told their story? That must have been very intense.
Yeah, well obviously this isn't – it's not fiction. It was emotional for these guys and even more so for the Lost Boys' community around the United States that we screened the movie for…I will say, they taught us so much, they were consultants per se, helping us with some of the cultural aspects to the script. And I think that is the beauty of the script: you really do experience in the first part of the movie what they went through as children, which is something no child should have to experience at that age, but when they come to the United States the writer really did a good job of introducing a lot of humor– a lot of fish out of water– so it's a super entertaining movie. I think that goes a long ways in introducing this type of material. You've gotta tell it with humor; you've gotta tell it with heart; you've gotta leave people inspired. Our movie certainly does that and I think the Lost Boys appreciated how authentic it was and how true it was. One of the actors told the writer he thought [she] was Sudanese because she was so accurate in depicting their experiences, so we're really proud of her work. She was really able to bring a hybrid of an art film and a commercial film that really has a lot of humor and entertainment and really blended it together in a way I think audiences are gonna really fall in love with.
Why do you think it is important for Christians to really understand the tragedy and triumph that is experienced by the Lost Boys?
It's real. And it's unfortunately still ongoing. A lot of these issues, not only in the Sudan but you see it in the news all over the world, I mean this is a real story of pain and suffering and triumph over those circumstances. So I think it's important. For Americans, we're so blessed in this country to be safe and educated and have family around us and not experience these types of catastrophes…One of my favorite quotes is in an early screening of this movie. One of the [viewers said], "This movie made me wanna go out and call my mother." I think you leave inspired in a way that makes you really take stock as a person and think about what's important.
So how has this film changed you on a personal level? Has it empowered you to be more involved with refugees?
We have certainly been inspired to do more and we've created The Good Lie Fund. You'll see it at the end of the movie….a place where people can go if they want to contribute to the lost boys and girls both in the US who are still trying to work on their educational opportunities, and also back in the refugee camps and Sudan where a lot of these people still are. In fact, some of our cast members' families are still in these camps and so we really wanted to create a place where people can go and give. So that certainly was the chief mission of our movie as well.
What do you recommend for people who are either dealing with this right now, or from an American standpoint of "I want to help"?
They're such great people and they're so magnetic…I would think that it would turn someone bitter and angry but that's not who these people are. You meet our actors whose stories this is. They did this walk, they were separated from their families, they lost their families. You know, they are the most happy, caring, giving people that you will ever meet who are who are focused on education and they're giving back to their own communities. They are trying to help their lost boys and girls. There's no better ambassadors for this cause in the Sudan than the actual Lost Boys themselves… They came over here and they felt blessed because they were fortunate to be able to come to the US in that program. But their whole mission is to give back and so I think a great way for Americans and just the average person would be to connect with these guys…and ask them what you can do and help them with employment. They are highly educated, extremely hard-working wonderful people with the best temperament you can imagine. So, for people who can help employ these guys and help them grow so they can in turn help Sudan.
The Good Lie isn't just about the triumph of the human spirit. It is a story about the new faces in our neighborhoods. It reminds us not only of what we have to give, but also what others have to share. It is a story that should resonate with Christian families and leave us changed. See the movie this weekend, and find a local church or resettlement agency that will give you the chance to engage with someone whose story is nothing like yours, but who nevertheless shares the same heart.
About the author: Melissa Duncan is a mom and a writer whose passion for loving others has led her all over the globe. She worked for World Relief in refugee resettlement before spending two years in West Africa with the Peace Corps. Now she spends her time keeping her 2 and 4 year olds alive during the day, tag-teaming with her husband, and volunteering with World Relief and her church as a friendship volunteer to Congolese refugees.
SKM: below-content placeholder
Whizzco for FHB