In Jesus Christ, God has fulfilled his promises of mercy and forgiveness to all mankind.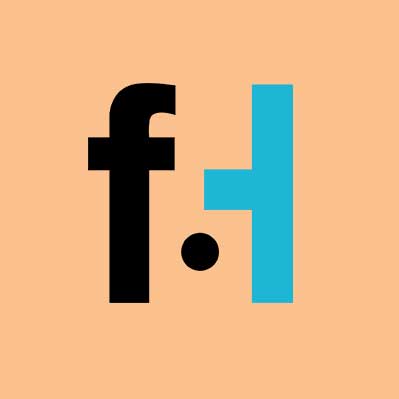 FaithHub
These words in today's passage come at the end of chapter three in Paul's Letter to the Ephesians. In Chapter three, Paul reflects upon the world wide mission of the Church. He is writing to the people of Ephesus, a Gentile, Greek community in what is now modern day Turkey. He is reminding them that the Gospel he preaches is a message of good news for the entire world, not just the Jews. He is also reminding them that it is not his message, but one that has been revealed to him by God's grace. It is a new message not revealed to people in the past, but to the holy apostles by the Holy Spirit. He is telling them, and us, that they, and we, are co-heirs to this good news. He is telling them, and us, that they, and we, are members of the same body, co-partners in the promise that was made known by Jesus Christ.
But Paul goes further here too. He speaks of how, "Although I am less than the least of all the Lord's people, this grace was given me: to preach to the Gentiles the boundless riches of Christ, and to make plain to everyone the administration of this mystery, which for ages past was kept hidden in God, who created all things." (Verses 8-9) He reminds them that because of this they, too, can approach God with freedom and confidence. Is this not our greatest joy as Christians? The mystery of God's love and eternal mercy has been revealed to us and we have been made free by it. We can approach God intimately through Jesus. He has shown us the Father in whom we may confidently put our trust and faith. In Jesus Christ, God has fulfilled his promises of mercy and forgiveness to all mankind. This message reveals something very new and important to us as well. What is that? It is that, through the mystery of Jesus, we are all made brothers and sisters. This is a truth that deserves our contemplation and our wonder. We are called to be members of the same body, the Body of Christ, that is, the Church. In this faith, Christ may dwell in our hearts. As Christians, this is the message that we are commissioned to bring to the world in and through our daily lives.
Paul's prayer for the Ephesians, and for us today is that: "…being rooted and established in love, [we] may have power, together with all the Lord's holy people, to grasp how wide and long and high and deep is the love of Christ, and to know this love that surpasses knowledge–that you may be filled to the measure of all the fullness of God." We are able to do this, as we see here, in communion with the Church. It is in the Church that we are able to begin to grasp what is beyond our human knowledge, that is, the knowledge of God's love that is beyond our human philosophy and theology and science. It is in the Body of Christ that we find the love of Christ that "surpasses knowledge." This is the message that Christ wants us to show to the world.
Paul ends chapter three with the admonition that is our reflection today: "Now to him who is able to do immeasurably more than all we ask or imagine, according to his power that is at work within us, to him be glory in the church and in Christ Jesus throughout all generations, for ever and ever! Amen." This is the meaning of the Church for us today. We can put our faith in him who is immeasurably capable of answering all of our deepest prayers. His capacity for love and grace is beyond our imagination. But here is the mystery; all of that immeasurable power can be at work within us, if we submit to, and live in, his love. This is what Paul is challenging us with. Do we make the glory of God known in the Church? Do we make the glory of God known in our Christian acts of love and forgiveness, mercy and hospitality, compassion and hope, in our daily lives?
Lord, help us to open our hearts to you more each day. Make of us, your Church, the Body of Christ, a sign of contradiction to the madness of the world. Help us to live the mystery of Jesus Christ more publicly and powerfully every day. We are nothing without your grace and mercy. Help us to give you glory by the way we live and love in our homes, our neighborhoods, and our Churches. We ask this prayer in your name, Jesus. Amen.
Want more daily devotionals, inspirational verses, and Bible reading plans? Just choose a plan and sign up for a free eBible account. It's that simple! CLICK HERE!
SKM: below-content placeholder
Whizzco for FHB