If we had the habit of that attitude in our hearts and minds each day, we would, in our own way, be bringing that grace and peace to each of our thoughts, words, and deeds towards all those we encounter throughout our days.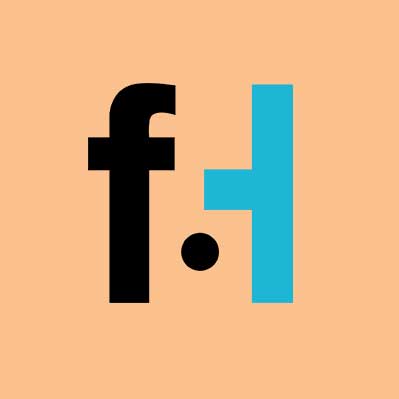 FaithHub

In the 1950s one of the earliest religion programs on TV was a 15 minute program written and presented by a Catholic bishop by the name of Fulton J. Sheen. He was known for his wit and his dramatic way of bringing the scriptures and Church teachings to life in that short span of time and his programs were extremely popular. You can still see them on Youtube videos. He had an Irishman's sense of humor and storytelling. On one of those programs he was talking about the role our attitude plays in our relationship with others and with God. He offered this little bit of wisdom: "Some people wake up in the morning and say cheerfully, 'Good morning God!' There are others who wake up moaning, 'Oh God. Morning.'" The studio audience broke into knowing and self-aware laughter. Well, there it is. It really is all about one's attitude, isn't it. How do we greet the new day, or each person we meet? Is it with joy and a sense of adventure and wonder? Do we wake up each morning amazed that we have another day to walk the adventure with Jesus, or do we greet each day, and each person as another trial, another problem, another endurance challenge? Is our attitude shaped by anger, or fear, or dread, or is it shaped by faith, hope and love? How do we greet the gift of each new day? Our personal answer to that question makes all the difference.
Today's scripture verse is an example of that joyful kind of greeting. It is full of an attitude of generosity. "Grace and peace be yours in abundance…" Would this not be a wonderful way to greet one another each day. What could be better than to wish one another God's grace and peace—and really mean it? Attitude really is that important. Today would be as good as any day to take some time apart in solitude and silence to reflect on our own attitudes. What has been the emotional tenor of our days lately?
[content-ad]
As Christians, we are called to be people of faith, hope, and love. We have reason to be such as well. Because of Jesus Christ, we have every reason to live lives of compassion, understanding, and joyful service. He is the cause of our joy. The more we gain knowledge of Jesus Christ and the more our lives are shaped by our growing relationship with him, the more our hearts and minds will be filled with the grace and peace that only he can give to us. With his love, we can face any trial, endure any suffering, and still be possessed of an attitude of joyful adventure. We are never alone. His love is enduring and he is always with throughout our days.
Christ is before us, let us keep our eyes on him. Christ is behind us, our constant encouragement and support. Christ is within us, "Before ever a word is on my tongue, you know it, O Lord." (Psalm 139: 3) Wherever I go, he is there. And we believe that he is closest to us in our suffering, always ready to strengthen us with his grace. With such knowledge, how can we not be joyful, even in our suffering? Indeed, with his example, how can we not be moved in the depths of our being to willingly be with those that suffer too? Jesus is the reason for our hope in all things. He has won the victory over sin and death, we have reason to be people of joy and hope. We have evidence to underpin our faith. We have in Jesus, the perfect example of how to live in this attitude of grace and peace, even when that attitude may be misunderstood, rejected, or despised.
Lord, inspire in us that understanding and love for you that will cause us to greet each new day, and each new experience with an attitude of joyful adventure. We desire to know you more each day, for we believe that you are the One and Only source of our joy and our well-being. Help us to deepen our relationship with you so that we may become more effective Apostles of your love in all that we say and do each day. Help us to keep our eyes on you and you alone, for we believe that you are the Way, the Truth, and the Life. We pray these desires in your name, Jesus. Amen.
Want more daily devotionals, inspirational verses, and Bible reading plans? Just choose a plan and sign up for a free eBible account. It's that simple! CLICK HERE!