She's strong, charismatic, smart, and funny… Now we can add patriotic to the list.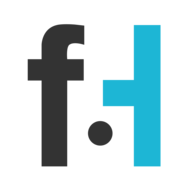 Will Stefanski
Famous MMA Bantamweight champion, Ronda Rousey, did something amazing for a young marine named Jarrod "Hash" Haschert. Despite her celebrity, and despite the fact that they had never met before, Lc. Cpl. Haschert asked Ronda Rousey go with him to the Marine Corps Ball, the annual celebration of the Marine Corps' birthday. Rousey agreed to be Hash's date for the Marine Corps Ball! It was such a touching gesture. (You can read more about what happened here).
Luckily for Hash, Rousey was able to attend despite experiencing a huge loss in a recent UFC match against Holly Holm. While many in her situation might have taken time for themselves to heal (physically, emotionally, etc.), Rousey did nothing of the sort and lived up to her agreement to be Haschert's date to the annual Marine Corps Ball.
It should be mentioned that Rousey is currently in a relationship with another UFC fighter, Travis Browne. Despite this, Rousey still took Hash to the ball, where she said she had a great time and that Hash was a gentleman.
Watch the video below to see how the Marine Corps Ball went for Haschert and Rousey! Then check out some of the photos from the evening beneath that! Looks like it was a great night!
https://youtube.com/watch?v=IrvqkwDSN2s
The pictures from that night are wonderful!
She even took some photos with Hash's fellow Marines…
What's truly inspiring about Rousey is the fact that, after losing a big match, she still honored her commitment to Hash and to everyone who was looking forward to seeing her at the ball. Rousey is an inspiring figure for many reasons; she's strong, charismatic, smart, funny… Now we can add patriotic to the list.
SKM: below-content placeholder
Whizzco for FHB