From the late '50s to to the mid-'60s, no one ruled Hollywood quite like the Rat Pack.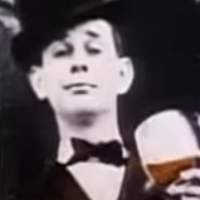 Chris Foster
From the late '50s to to the mid-'60s, no one ruled Hollywood quite like the Rat Pack. Frank Sinatra, Dean Martin, Sammy Davis Jr., Peter Lawford, and Joey Bishop were the kings of the Las Vegas Strip. If you were looking for a good time, chances were you could find them at the Sands Hotel. With such interesting characters and lavish lifestyles, there's not much the public doesn't already know about the Rat Pack; that said, we thought the following five facts were too interesting not to share!
What some of our younger readers might not know is, the original Rat Pack was actually formed in the 50s, and centered around Humphrey Bogart (they're commonly referred to as the Holmby Hills Rat Pack). The group we're focusing on never actually referred to themselves as the Rat Pack, but instead went by "the Summit" or "the Clan." 
Frank Sinatra – Ol' Blue Eyes, The Chairman of the Board, The Sultan of Swoon; no matter what you called him, Frank Sinatra is arguably the most famous member of the Rat Pack. But did you know that Sinatra's hit, "Strangers In The Night," actually inspired the name for one of our most beloved cartoon characters? Iwao Takamoto, who animated Scooby-Doo, allegedly got the inspiration for Scooby's name after listening to Sinatra's ad-libbed "Dooby dooby doo," scat at the end of the song!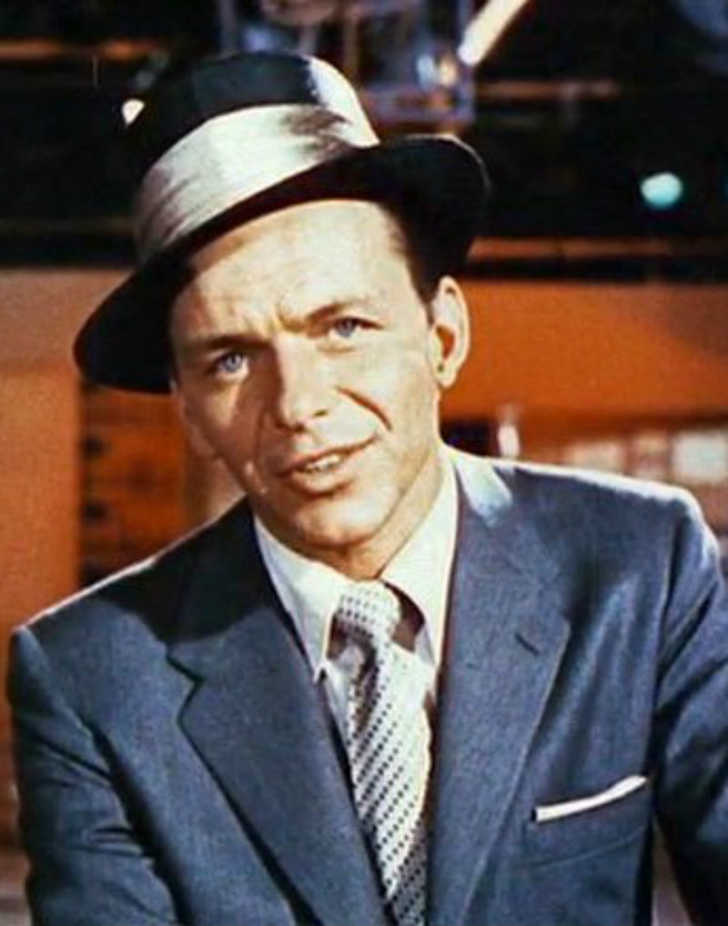 *Bonus fact: According to Barbara Sinatra, Frank's fourth and final wife, he actually hated the nickname "Chairman of the Board." He earned the nickname while serving as president of Reprise Records.
Dean Martin – The aptly named "King of Cool," Dean Martin was a smooth as it gets. Aside from his role in the Rat Pack, Martin was apart of the legendary comedy duo "Martin and Lewis," along with Jerry Lewis. Did you know that Dean Martin was a huge comic book fan? Apparently he was too embarrassed to buy them himself, so Jerry Lewis would buy them for him! There's something so funny about the charming, ever-so-cool Martin reading comic books.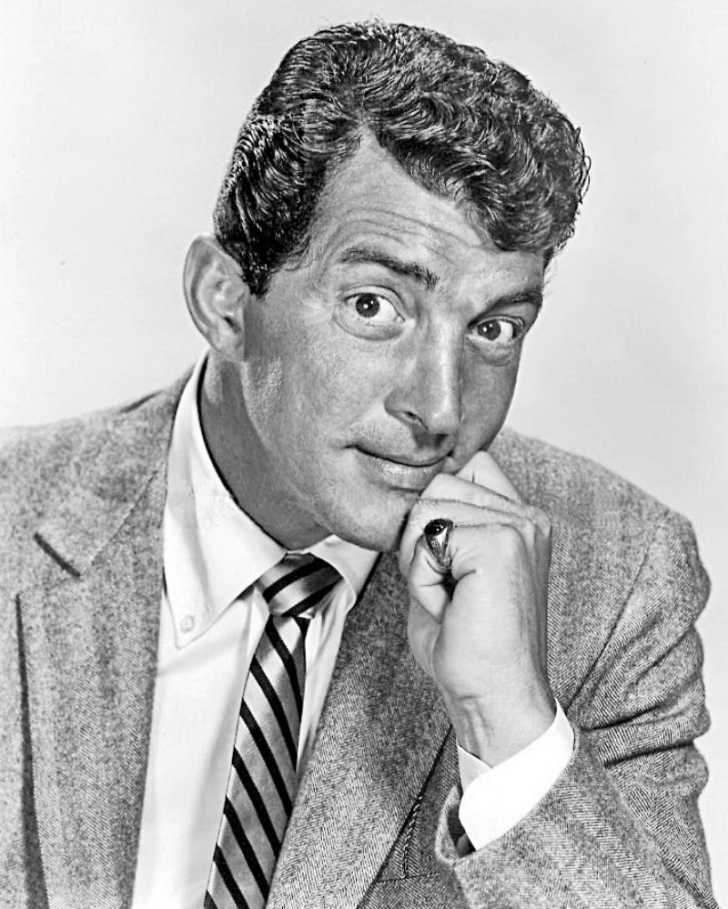 *Bonus fact: Dean Martin was a Boy Scout! Again, it's funny to imagine him doing these innocent activities considering his bad-boy image. We just wish we could find pictures.
Sammy Davis Jr. – Mister Show Business himself, Sammy Davis Jr. could do it all: singing, dancing, acting, even impersonations! One fun fact that some of you might remember is that Davis Jr. is known for one of the most famous kisses in the history of television. In 1972, Davis Jr appeared on an episode of All in the Family, in which he plants a kiss on the cheek of Archie Bunker. The episode was eventually nominated for two Emmys.
*Bonus fact: Sammy Davis Jr. actually has a fake left eye. After injuring himself in a car crash in 1954, Davis Jr. sustained such a serious injury that he had to lose his left eye (it was eventually replaced with a glass eye).
Peter Lawford – Most of us probably remember that Peter Lawford was the brother-in-law to President John F. Kennedy. But did you know that his ties to Kennedy eventually caused a falling out between him and Sinatra? As the story goes, Sinatra was slated to host President Kennedy at his house in 1963 during a West Coast trip, when last-minute plans saw Kennedy instead stay at Bing Crosby's residence. Allegedly, Bobby Kennedy was concerned about Sinatra's ties to organized crime, so he suggested the change. As a result, Sinatra blamed Lawford for not stepping in, and had him replaced in "Robin and the 7 Hoods," with Bing Crosby!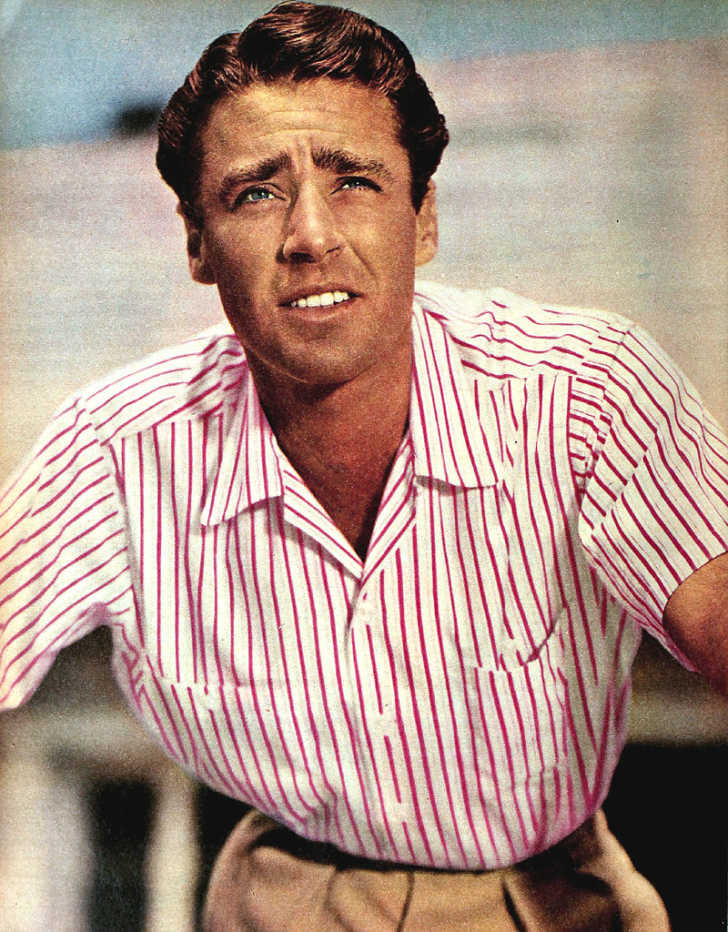 *Bonus fact: Lawford hurt his arm as a kid when he accidentally put it through a glass door. The injury caused irreversible nerve damage, which Lawford learned to hide quite well. This also kept him from serving in the military and lead him to pursue a career in Hollywood.
Joey Bishop – Known for his deadpan delivery, Joey Bishop was the unofficial master of ceremonies for the Rat Pack's performances. While he frequently guest-hosted The Tonight Show Starring Johnny Carson (more than 175 times), he got his own show on ABC in 1967 that competed with Carson. The Joey Bishop Show, which only lasted until 1969, featured Bishop and a young, up-and-coming guest-host by the name of Regis Philbin!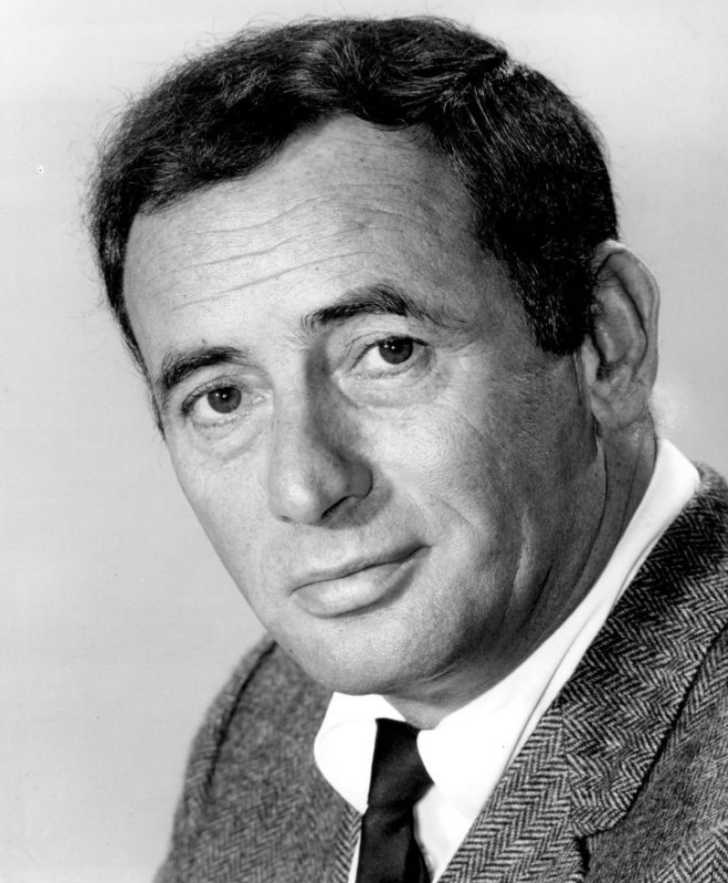 *Bonus fact:Although Bishop was a stand-up comedian and wrote much of the Rat Pack's material, he was actually considered the straight man of the bunch. I guess it doesn't take much to earn that title when you're haning out with Frank Sinatra and Dean Martin!
Were you a fan of the Rat Pack? If so, who was your favorite member? Let us know in the comments below!