We all know suffering but Jesus teaches that we were made to experience the joy of communion with God!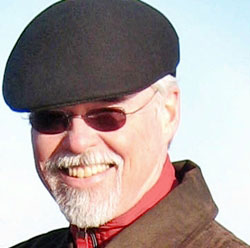 Dan Doyle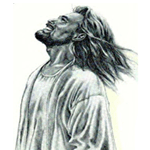 The natural state of the human soul is joy. It was made for joy. Its ultimate destiny is to be in the presence of Joy for all eternity. That seems an absurd statement given the 'realities' of the suffering that manifests itself in so many ways in the world. Many of us may have even asked, in the dark, tumultuous center of our own personal suffering, at one time or another, "How can a loving God permit so much suffering?"
It is a mystery to us. Then we get confronted with the greater mystery of: Why would God choose to let go of divinity, become one with us in our suffering, even unto death? (Philippians 2:6-8) Jesus, who is fully man, understood suffering just as we do. He knew suffering intimately, like us, in the small pains of life like the pain of a splinter under the skin. He was a carpenter's son after all. He knew the loss of his father, Joseph, to death sometime between being lost in the Temple at the age of 12 and the beginning of his public ministry. He knew the pain of being misunderstood and rejected by others, even his best friends. He knew the weight of hard work, of loss. Ultimately he suffered the excruciating humiliation of being arrested, of being innocent, yet called a criminal. He experienced the horror of torture, and the long, excruciating hours of his dying, nailed to a cross. We believe, because He told us so, that He did all of this for love, an unconditional love for each and every one of us.
Through all of this He taught us the way to joy. He taught us that though suffering in this world cannot be avoided it can be comforted, healed, forgiven and even turned into brief experiences of joy. He taught us that our joy comes from being in the presence of others, serving them, making a difference in their lives. And we know this in our hearts and minds. When we do these things, when we escape the prisons of our egos by learning how to love we can know joy, even in this life. That love, and through it, our acts of compassion toward others, is the source of our joy in this world. And that earthly joy is only a hint of the joy that we will know when, after a life of walking in the path of Jesus, "He will wipe every tear from their eyes. There will be no more death, or mourning, or crying, or pain, for the old order of things has passed away." (Revelation 21:4)
SKM: below-content placeholder
Whizzco for FHB