Forcing yourself to worship like someone else can be just like forcing yourself to enjoy a bad date!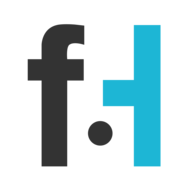 Kyle Reynolds
Date night is every Friday. It's a discipline Laura and I have made a part of our marriage for the past eight years. It's a time reserved for just the two of us. For me, it's a time where I remember all the reasons why she's amazing. During date night we slow down and really connect. There's no interruptions from the kids, we turn off our cell phones, and we usually laugh a lot. Also, date night usually involves a nice dinner and some good wine.
It was during one date night we began looking around the sushi restaurant while having dinner. We noticed one older couple holding hands across the table. They were completely locking eyes with each other and obviously madly in love. What a great picture for what we could have together someday!
Next, we noticed a couple in the corner. The husband was playing on his phone and the wife was rolling her eyes. I could tell from even my vantage point the tension was high and their was plenty unsaid. They seemed disconnected, uncomfortable, and couldn't wait to finish their meal.
I guess date night's not for everybody.
And this is how we should view the spiritual disciplines.
Prayer, Bible reading, solitude, journaling, and so much more(1) are simply ways we connect with God. They are pathways to God. They are a means to an end. The problem is we compare our faith with others and then sit awkwardly in prayer with nothing to say. We think we have to read the Bible for an hour each day because the guy on stage boasts that he does and then we feel guilty when we fall asleep while trying. This is when tension rises, things are left unsaid, and we feel disconnected to God.(2)
May I suggest God wants your affection, not your duty. May I propose that your relationship with God is different from mine. We were created unique and therefore uniquely relate to our Creator.
Date night's not for everybody.
But a relationship with God is.
So how do you connect with Him? Go and do that. Remember all the reasons why He's amazing. Slow down and connect. Cast off distractions and be free to laugh. Oh, and a lil wine can help to.
May you rekindle the romance of the one that waits with open arms.
"Look! I stand at the door and knock. If you hear my voice and open the door, I will come in, and we will share a meal together as friends." – Revelations 3:20
1. I suggest Sacred Pathways by Gary Thomasand The Me I Want To Be by John Ortberg for further resources on the many historic Biblical ways we connect with God.
2. Isn't it amazing how we so easily accept grace to save us but not to sanctify us?
SKM: below-content placeholder
Whizzco for FHB