Read this missionary's powerful meditation on the difficult choices one makes when dedicating their life to God's will.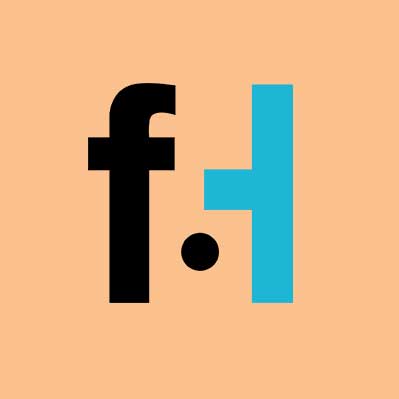 FaithHub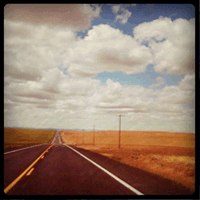 Read this powerful meditation on the importance of giving God control in your life. Of not allowing your own selfish desires to get in the way of His plan. Of being called to something bigger. This piece was written by friend of FaithHub.net, Danny Wiebe. The Wiebe family is about to begin a life changing adventure, following God's plan for them to minister to some of the least evangelized people in the world, in the African nation of Chad. In just a few weeks the family will start their new life as missionaries when they move to France to begin intensive language training. Following that training they will move to Chad. To learn more about their mission, click here. More Than Just A Camping Trip was originally posted on the Weibe's blog and reposted with permission.
More Than Just A Camping Trip.
We bought our tent almost nine years ago.
As in "back-when-we-only-had-two-kids" nine years ago.
As our family started to grow, we had big plans for how we'd spend our free time. We both LOVE the outdoors & imagined spending many a summer's day "roughing it" & making many a memory at various campgrounds as a family.
And, we did. Every year, usually three or more times each year, we'd break out the tent (nick-named "The Taj" for it's massiveness!) & camp with friends & family & we LOVED every second of it.
Last year our beloved Taj started showing her age. Zippers started pulling away & holes became visible in her otherwise stoic frame. But, we held on. We duct taped the heck out of any of her imperfections, hoping we'd be able to get just one more year out of her.
This past weekend, we found ourselves going out for what would be our last camping trip before we leave for France this August. And, quite possibly, the last time we'd camp. We knew this day would come & we were so glad to get to spend this last trip with our best friends.
We had a blast (as always). The ol' Taj even survived the biggest windstorm we'd ever experienced in "the outdoors".
On the last morning, the last zipper on the last remaining working door gave way & forced our decision for us: our beloved tent breathed it's last.
After breakfast that morning, the men sent the women & children off to the beach so that packing could be done with a bit more efficiency. I cleaned out the tent & got everything in order & began taking down the Taj for the last time.
That's when it happened. My mind was overwhelmed with the memories & the plans that we'd started out with as we bought the biggest tent around. We were going to raise our kids with a love for the outdoors with this tent. We were going to camp every year & do so many things with this tent.
The end of our tent's life meant more to me in that moment than simply throwing away an old, worn-out tent. This possession was not going to be replaced. It was marking the death of another one of our dreams. The death of what we thought our life was going to be like. The death of our plans.
I had to take a moment & gather my thoughts as tears were coming. For the millionth time, I was having to say, "You're worth it, Lord." The words of David Platt began playing in my head, "We do not have time to waste our lives living out a christian spin on the American Dream."
https://youtube.com/watch?v=aoicm4wnQ4c%3Frel%3D0
We are certainly called to more than the American Dream. And, by "we" I'm DEFINITELY NOT talking about our family – isn't EVERY believer called to something bigger? Something more than family vacations & camping trips? More than the perfect, catalogue-inspired house? More than kids sports? Something of eternal significance?
Another funeral passed on this trip. Dawn felt it too & we talked about it on the drive home. We cried as another reminder of what we thought our life would be like laid crumpled up in a dumpster behind us in Sun Lakes State Park. The days of our tent's life had been numbered – God gave us EXACTLY how many days we needed & gave us the grace of denying our plans and following Him. We are constantly amazed by His mercy to our family.
The funeral didn't last very long. We remembered fondly all the good years & the fun we had doing what we thought was best at the time. Now, we're so grateful to be pursuing a mission so much bigger than any camping trip with memories so much more meaningful than anything the American Dream has to offer.
Please consider supporting the Wiebe Family on this incredible mission of love. Direct donations are the only source of funding the family must rely on. Everything else will come from the family's savings.
SKM: below-content placeholder
Whizzco for FHB