See contributer, Dan Doyle's, take on the incredible viral video "Mister Rogers Remixed" and the wonderful man, Fred Rogers.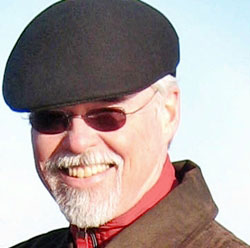 Dan Doyle
There was once a man who knew how to be a child, who gave children a warm place to feel at home. He welcomed them to his neighborhood every day and encouraged them to think and to be brave. He no longer walks among us, but he remains with us through the technology that he so caringly used, television.
His name was Fred McFeely Rogers, otherwise remembered to us as "Mister Rogers," a man of singular grace. He was a man of deep faith, who possessed a strong conviction that children should be loved, encouraged, and that, if they were given a chance, they could learn whatever they wished to learn. He was everybody's grandpa wearing that signature sweater. He was consistent. He was always there. You knew that and it was comforting.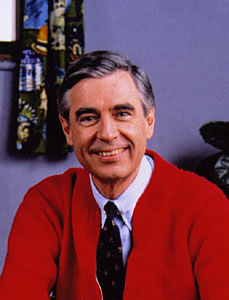 In many ways, he was one who took Jesus' words, "Suffer the little children to come unto me," to heart. He invited them into his fictional home like they were all his neighbors. He had no guile in him because he still kept the child alive within him. Mister Rogers was as filled with wonder as the children that he dedicated his life to.
The video is a digitized remix of several of his programs, blended with the song, Garden of Your Mind. The song could be taken as an excellent allusion the the Garden of Innocence we all come from and wish more than anything to get back to again. Our minds, too, ought to be like that Garden, innocent as a child's, rich with beauty, bright with truth, and redolent with the scent of goodness, for we are truly made in goodness by none other than the source of all that is good, God, our Father.
[content-ad]
Fred McFeely Rogers was an educator, a Presbyterian minister, a songwriter, an author, and the host of his television show, Mister Rogers' Neighborhood. Rogers had been displeased with how television addressed children and made an effort to change that throughout his career. He said after being ordained, "I went to television because I hated it so, and I thought there was some way of using this fabulous instrument to be of nurture to those who would watch and listen"
Rogers understood that children, who are still close to the innocence of the Garden of Eden, needed to be loved and encouraged to remain innocent. He offered them that encouragement with a genuine kindness, a soft spoken confidence, and a commitment to their capacity to learn and to grow. He taught them to plant things in their minds that would grow into things of beauty, truth and goodness.
He wanted to inspire children to use their imaginations, to think. He saw things the way that Jesus sees them. He saw wonder in the diversity of people and things, like children do and he wanted to keep that alive in himself, and in the children that would watch his show. But more than anything he taught them the second great commandment of the Gospels, to "love their neighbors as themselves." Mister Rogers taught children what the world ought to be like. He was an apostle on behalf of children, leading them in gentle, quiet ways toward the Good News of life.
As adults, we can't help but wonder what the world would be like if there were more of his type in the world. If we are parents, Mister Rogers gives us a model of how to nurture the "gardens of our own minds" and how to guide our children to do the same. Enjoy this video and let it be your prayer for all the children.
SKM: below-content placeholder
Whizzco for FHB