Jesus Christ is real, then, now and for all eternity. He is the One who entered our human reality 2,015 years ago as an infant in a manger. He is the One who taught us the meaning of our lives in both word and deed. He is the One who, in the reality of the world's cruelty, suffered and died for us on the cross. All of this he did in order to teach us about the power of love to 'cover a multitude of sins.'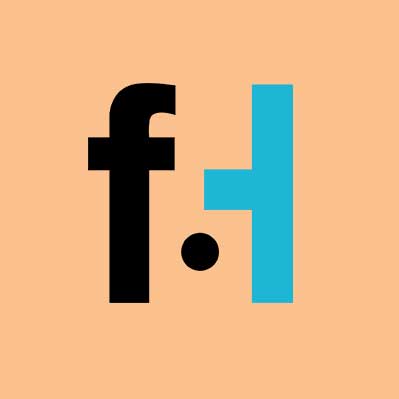 FaithHub

As we await the Christ, both in this Advent time of the year before Christmas, and as we await his Second Coming, we are called to take time out of our busy days to contemplate, in prayerful solitude and silence, what it means to be a Christian today. To be a Christian today is, in many ways, the same as it was in Peter's time, but it is different too, because of the uniques realities of our own times. Peter gives us a starting point for our meditation in this passage today.
He begins this small section of his first letter this way: "The end of all things is near." Peter, like all the other Apostles believed that Christ would come again within his lifetime. The fact is that we are in the end times and have been since the Resurrection. No one knows when the Last Day will be, but we are to reflect on it as we are to reflect on our own deaths. Because we are going to die, we can use that knowledge as a stimulus, a reason to live the gift of each day fully, paying attention to what is before us now. As Christians, we add another dimension to this meditation, because we know that this life, though finite, is directly related to the eternal life that awaits us after our death. Therefore, knowing that the end of our earthly lives is real, and knowing that the Last Day will come, we are called to live lives full of love. We can do this because we know that we are loved with a love that is infinite, merciful and just. Therefore, we are to learn to love God in return, and our neighbors as ourselves. As Christians, we see God's love all around us, in nature, in others, and in his mercy toward us. We are to respond to this reality by becoming that love, imitating it in our care for the earth, in our commitment to serving ALL others in love, with generous forgiveness, hospitality and compassion.
All of this seems a description of an "ideal." But if our Christianity is only an "ideal" it has no life in it. This love that Peter encourages us to share with one another "earnestly" is real. It is purposeful. It is effective in real life. If we understand the love that God has for us, which he made manifest in Jesus Christ, then we can do nothing less than choose to live as he has called us to live. That is, we are to love one another as he loved us. Jesus Christ is real, then, now and for all eternity. He is the One who entered our human reality 2,015 years ago as an infant in a manger. He is the One who taught us the meaning of our lives in both word and deed. He is the One who, in the reality of the world's cruelty, suffered and died for us on the cross. All of this he did in order to teach us about the power of love to "cover a multitude of sins."
Christians are a people of Thanksgiving. Because we have come to know the depth of God's love for us, we are moved in the very depths of our being to give thanks by imitating his love earnestly with our daily lives. This is not an abstract ideal. It is a reality that is possible for each one of us to live, if we give ourselves over to God, if we turn away from our attitudes of selfish concern. Love is not abstract. It is real. It is something that is done in true freedom. It recognizes the good and what is best in others, in all things, even when it is difficult. It is not impassive, it is full of passion. It is selfless enough to let go of one's own desires, yes, even one's own comfort, in order to recognize and serve the suffering of others with real compassion. Yes, all of this is possible, but we also know that it is not easy. Still, we cannot deny the wisdom of loving as Jesus loved. All God asks of us is our desire to live in love; God takes care of the rest. When we pour ourselves out in love in service to others as he did, he continuously fills us up with all the grace we need to carry on, even in the midst of great suffering. This is the real meaning of our Christian lives in the light of the Christmas event.
Lord, we lift up our voices with Peter and say, "To [you] be the glory and the power for ever and ever. Amen." Lord, our deepest desire is to learn to love so deeply that the multitude of sins, ours and those of others, will be covered with mutual forgiveness, compassion, and generous hospitality toward all. We pray for the gift of humility in all things. Make us your instruments of love in this wounded world. We pray in your name, Jesus. Amen!
Want more daily devotionals, inspirational verses, and Bible reading plans? Just choose a plan and sign up for a free eBible account. It's that simple! CLICK HERE!
SKM: below-content placeholder
Whizzco for FHB