We know that by putting our full faith in the Good Shepherd we will always be given the 'green pastures' of confidence and peace, even when things are falling apart all around us.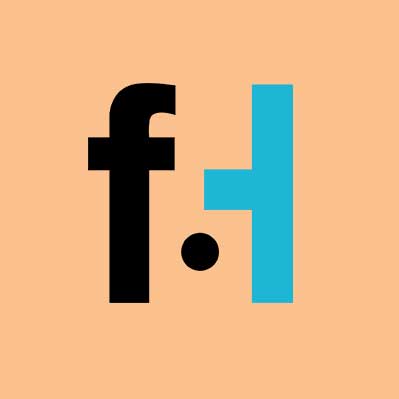 FaithHub

ʺThe Lord is my shepherd, I lack nothing.

He makes me lie down in green pastures,

he leads me beside quiet waters,

he refreshes my soul

He guides me along the right paths

for his name's sake.

Even though I walk

through the darkest valley,

I will fear no evil,

for you are with me;

your rod and your staff,

They comfort me.

You prepare a table before me

In the presence of my enemies.

You anoint my head with oil;

My cup overflows.

Surely your goodness and love will follow me

All the days of my life,

And I will dwell in the house of the Lord

Forever.ʺ (Psalm 23)
Life has always been a challenge. Though the news of our own times could make one feel that the end times are near, there has never been a time when the world has been free from the terrors of war and famine, hatred and violence. Christians understand that God is present to all of time: past, present, and future. We know that even when the world appears to be going to hell in a handcart, we have a Good Shepherd, who searches us out when we are lost, who has promised to guide and comfort us in good times and in bad times, in the moments of joy and in the midst of our trials. Christians know, in faith, that we have been living in the end times since the Resurrection of Christ. We believe that, even if the Last Day, the Day of Judgment, is close at hand, if we keep our eyes on the Good Shepherd, we will never be lost, we will never be alone, we will always be in his protection.
[content-ad]
We know that by putting our full faith in the Good Shepherd we will always be given the 'green pastures' of confidence and peace, even when things are falling apart all around us. We know that if we keep our eyes on the Lord who is our Shepherd, he will guide us always down the right paths for the sake of his name. With faith in the Good Shepherd, even though the shadow of death seems to surround us, in all of its permutations, we will fear none of it, because we know that this Good Shepherd will protect us with the rod of his mercy and forgiveness, and the staff of his love, which no power on earth can defeat. In our Christian faith we know that though our bodies may suffer pain and death, our souls will be lifted up and, in a truth larger than this world, we know that we will not die.
Because of our Christian faith, we are people who try our best to live the Christ life in the here and now. We do this because we know two things intimately. We know that, if we turn back to the Lord, our Good Shepherd, our past sins will be forgiven, and we will no longer look back, but ever forward. Yes, our faith makes us forward looking people. We look forward, because we are a people of hope. And we know in faith that, if we choose to live with Christ now, we will live with him forever in heaven. Our Good Shepherd has called us to love one another, as he loved us, in the here and now. We know, by the example of Jesus, that this is not easy, that it requires us to love our enemies, to do good to those who persecute us, to sell everything, to feed the hungry, to clothe the naked, to visit the imprisoned, to care for those who are ill. We know that, if we live this Christ life here and now, we will be called upon to sacrifice and to suffer in his name, but we also know that, in the end, love conquers all.
In choosing to follow this Good Shepherd in this faithful way, believing in him and his promise, here and now, we can confidently believe that the table of the heavenly banquet will be set before us, that our heads will be anointed with oil, and that the cup of eternal blessings will be filled to overflowing. Not just in heaven, but throughout our lives here on earth. Yes, even in the bad times. Faith sees the truth that lies beyond the dark valley of this world. It is not troubled by the threats of this world. Indeed, it fears no evil, not even the supposed terror of death, for the Good Shepherd is with us, guarding and guiding us. Who or what, then, can be against us!
Because we are a people of hope, because we no longer look back, but only forward, neither fear, nor despair, nor defeat are in our lexicon. Even in the worst of times our hearts are filled with the joy of hope, which, in turn, gives us the courage to walk through the darkest of valleys, for we know that we are not alone and will never be so. Because of our faith in this Good Shepherd, we will never respond with the mindless, vengeful and violent ways of the fallen world. Rather, we will, in the name of Jesus, show the world a different way, by joyfully bearing the light of Christ into the darkness with our lives of love and forgiveness, courage and hope.
Psalm 23 has as much to do with this life as it does with the next. Let us pray this psalm every day, to remind us of the Good Shepherd who walks with us every step of the way through the dark vallies of this life and death. With faith the size of mustard seeds we will be able to move mountains and we will fear no evil. Let us develop the habit of praying always for an increase of this faith in our Good Shepherd, for ourselves and for all. He will not fail to fill the cup of our faith to overflowing. Let us be what Jesus has called us to be with our whole hearts, our whole minds, and our whole souls in the here and now. We must not fear anything. Rather, we must show the world the courage and the joy that comes from walking in the company of our Good Shepherd. The world needs us more than ever, to bring the light of Christ into it through our lives of faith, hope, and love. Amen.
---
Want more daily devotionals, inspirational verses, and Bible reading plans? Just choose a plan and sign up for a free eBible account. It's that simple! CLICK HERE!
SKM: below-content placeholder
Whizzco for FHB