It is our humble turning to God in sincere sorrow for our sins and their consequences that God responds to with infinite love and merciful forgiveness.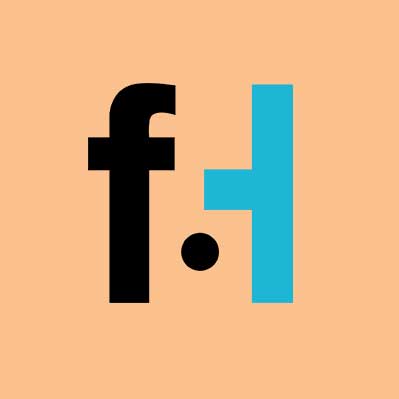 FaithHub
Psalm 32 is the second of the seven penitential psalms in the Book of Psalms. It is an expression of penitence and of thanksgiving for having been forgiven. It is written by one who has come to know the relief and the release of God's forgiveness: "Blessed is the one whose transgressions are forgiven, whose sins are covered. Blessed is the one whose sin the Lord does not count against them and in whose spirit is no deceit." (verses 1-2) The psalmist has looked back and recognized that it was when he stubbornly kept silent and was closed, that he suffered terribly from the burdens of his guilt. But when he let go of that stubbornness and admitted his sins and became open to God's forgiveness, he experienced both release and joy. Sin, as we know, is an act of rebellion against God and the psalmist describes the consequences of his sinfulness when he says: "When I kept silent, my bones wasted away…my strength was sapped as in the heat of summer." (verses 3-4)
The liberating moment for the psalmist (and for us) came when he acknowledged his sin and no longer tried to cover it up. He turned to the Lord and confessed his transgressions and experienced God's forgiving mercy. At that moment the hidden, weighty guilt he had been carrying around was lifted from him. Then, instead of the burden of guilt, he felt the lightness of joy. Having experienced the release of God's forgiving mercy he can now teach others (us) the joys of justice and the foolishness of sin. And this is what we can do for others as well. He writes: "I will instruct you and teach you in the way you should go; I will counsel you and watch over you." (verse 8) The psalmist's instructions are, of course, against the stubbornness of pride. "Do not be like the horse or the mule…Many are the woes of the wicked, but the Lord's unfailing love surrounds the one who trusts in him." (verses 9-10)
As Christians, we have seen the forgiving love and mercy of God in Jesus, who humbly accepted the sufferings of the Cross, suspended there between our sinful rebellion and the Father's silence. In faith we know that God's mercy and forgiveness is given freely and generously. He, of course, already knows our sins. That is not the point though. It is our humble turning to God in sincere sorrow for our sins and their consequences that God responds to with infinite love and merciful forgiveness. This is the core of our belief, is it not?
There is a sin, though, that is truly dangerous to our eternal souls. It is a sin against Holy Spirit. It is a sin of a truly distorted pride, because it assumes that one's sin is greater than God's capacity for mercy. It is a denial of God's omnipotence, and of God's infinite love and forgiveness. There is no sin so great as to be beyond his mercy. His mercy is always there, always ready to be given. If we but believe and turn humbly to God for forgiveness, it is ours in a joyful flash. In the end, God's love is so great that we can only understand it as a mystery. It is our faith in the mystery of God's love for us that saves us. What joy!
Lord, help us to hear this teaching that the psalmist gives us so generously today. Increase our faith and trust in your infinite mercy toward us. Give us the courage to confess and to turn away from our sins, especially during this Lenten season, so that we may best prepare ourselves to celebrate the coming Easter events. Help us to rejoice in you and be glad for your mercy always. We ask these prayers in your name, Jesus. Amen!
Do you want more daily devotionals, inspirational verses, and Bible reading plans? Just choose a plan and sign up for a free eBible account. It's that simple! CLICK HERE!
SKM: below-content placeholder
Whizzco for FHB