It is not what we give, or how much we give, but the love that is behind our giving that counts.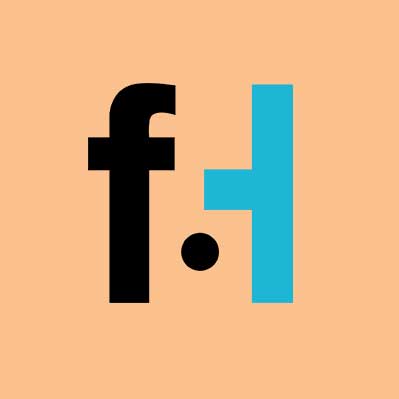 FaithHub
Paul wrote his letter to the Philippians from a prison cell. And yet, the letter is full of the virtues of Christian faith, hope and love. It is rich with theological insight and is full of instructions about unity and humility within the Christian community at Philippi and exhortations to their spiritual growth, joy, and peace in their life together. Today's devotional reflection comes from near the end of the letter and is a message of gratitude to the Philippians for the support that they have given to Paul both in their faith, and in their financial generosity to him. According to the Acts of the Apostles, Philippi was the first Christian community to be established in Europe by Paul. From there he went to Thessalonica and Beroea (Acts 16:9-17:14)
Beginning at verse 10 of chapter 4, Paul expresses his great gratitude to the Philippian community for their concern for him in his need. They have provided for his needs on more than one occasion and he tells them that they were the only community that, "…shared with me in the matter of giving and receiving." (Phil. 4:15) If we think here that all Paul is talking about is financial support, we would miss the point of this passage. He is talking about that, of course, as they have sent him funds to support him in his times of need. But he is also telling them that he has learned how to live in all circumstances, in times of plenty and in times of need, whether well fed or hungry. He tells them that he can do all of this, "through him who gives me strength." (verse 13) He is reminding them that while their financial support has been important, there is something far more valuable than that they have provided for him. Their generosity represents something far richer than monetary well being. He tells them, "Not that I desire your gifts; what I desire is that more be credited to your account." (verse 17) He is teaching them a deeper lesson here. He is getting them to see the connection between their their actions and the love that inspires those actions. Their concern for Paul's well being, which is rooted in their love for him, makes of those gifts, "fragrant offerings, acceptable sacrifices, pleasing to God." (verse 18)
And here we come face to face with the economy of heaven. Whatever is done in love will be rewarded by love. "And my God will meet all your needs according to the riches of his glory in Christ Jesus." The danger here is to think in human terms. For example, If we think that God keeps a record of how much we give to the Church on a yearly basis, and doles out his graces to us in some kind of quid pro quo, in other words, some kind of, "If you scratch my back, I'll scratch yours" theology, we have missed the point entirely. Paul is not preaching some kind of "prosperity gospel" here. There is something much deeper to consider.
Paul is recognizing the depth to which the faith has settled upon the Philippians. He is thanking them for the level of faith that they have come to, and for the love that it has inspired in them for the one who brought that faith to them first. He is recognizing the love that is the motivation behind the gifts that they have so freely and generously given in support of him. It is not just the material needs that Paul is talking about here; neither his, nor theirs. Rather, Paul is encouraging the Philippians in their spiritual growth here. He is doing the same for us. It is not what we give, or how much we give, but the love that is behind our giving that counts. The love of Christ Jesus is richer than all the economic wealth of the entire world. It can fulfill every need. If we act more and more out of love for the other, God is involved in that, for as John the Evangelist tells us, "God is love." (1John 4:7-8) If we empty ourselves of our treasure, our time, or our talent in loving service to others, we will be filled to overflowing with God's love and grace in return. That is the message that the Holy Spirit, speaking to us through Paul, wants us to take away from today's reflection. Loving generosity will be rewarded by the infinite love and glory of Christ Jesus.
Loving God, we pray that you enter our hearts each day so that all we think, say, and do will spring forth from us out of your love. Help us to fulfill your commandment to love one another as you have loved us. We ask this in your name, Jesus. Amen!
Want more daily devotionals, inspirational verses, and Bible reading plans? Just choose a plan and sign up for a free eBible account. It's that simple! CLICK HERE!
SKM: below-content placeholder
Whizzco for FHB