We are to bring the Good News of Jesus Christ into the situations we encounter every day, through humble acts of kindness, compassion, justice and forgiveness.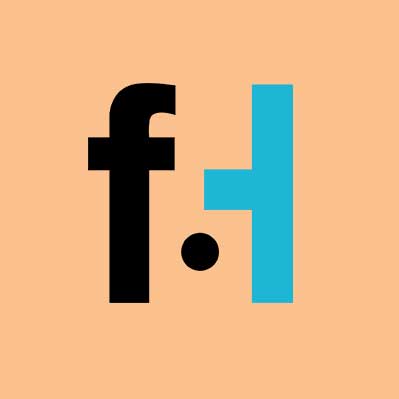 FaithHub
Psalm 86 is a prayer for times of distress. Distress, it seems, is the norm for humanity. We read about it in our news feeds constantly and we can get the feeling that the world, locally and globally, is collapsing around us. Everything seethes with negativity. It seems that we have lost the ability to see the good in anything or anyone. We are consumed with accusation and vitriol, pointing fingers in every direction but toward ourselves. On this day after our celebrations of the birth of Christ, we are challenged to remember that these conditions are the very conditions that the Savior was born into, that he would confront throughout his public ministry, that would be the very cause of his suffering and death on the cross.
But we are challenged also to remember that because of Jesus, even in these distressing times, we have reason for hope. Indeed, we have reason to be joyful. The incarnation Jesus says that despite our sinful ways, despite the darkness that our sins bring into this world, we are still loved and valued by God who still sees the goodness behind our masks of fear or arrogance. Jesus is our Teacher in all of this. In him we see God's truth for us. This is why, as Christians, we can pray with the psalmist: "Teach me your way, O Lord…" And because of Jesus we can have the confidence to pray: "…and I will walk in your truth…"
What is the way of the Lord? Jesus answers that for us when he says, "I am the Way, the Truth, and the Life." (John 14: 6) To know the Lord's way, then, we need only to keep our eyes on Jesus. We must listen to his words in the the Scriptures, and observe there how he always walked in accord with those words with an "undivided heart." If we do this; if we practice this more and more every day, we will begin walking in his truth as well. We know that it will not be easy. It was not easy for Jesus, who was sinless. Why, then, should we, who are sinners, think that this should be easy for us? Indeed, we know that because we are weak, we are in great need of God's grace in everything we do. Though we often fall short out of ignorance, or fear, and we sometimes turn away from the truth out of pride, when we realize that we are lost and humbly turn back to him, like the Prodigal Son, we know that our Prodigal Father will not only forgive our sins, he will forget them, and we will be welcomed back into the family circle and there will be a grand celebration.
There is more here in this passage too, for it says, "…give me an undivided heart." This is a heart, or a conscience that not only knows the good as modeled by Jesus, but attends to it both in its intentions and in its deeds, in all circumstances and situations. As Christians, followers of Jesus Christ, we are called to be in the world but not of it. The world argues loudly today, "The ends justify the means!" This is the very definition of a divided heart. It goes whichever way the cultural wind is blowing. It has no real convictions. It will follow whatever emotional whims occur to it at any given moment in time. For the divided heart there is no absolute "truth." Rather, the divided heart sees truth as a limitation to its supposed "freedom." As Christians, though, we pray for an undivided heart, one that remains true to the wisdom of God in all circumstances and situations. We cannot escape the distresses of the world, but we are not to bow to them, or to be the cause of them. Rather, we are to confront them with the ways of the Lord shown to us in Jesus. We are to love as he did. We are to be with those who suffer illness and injustice. We are to bring the Good News of Jesus Christ into the situations we encounter every day, through humble acts of kindness, compassion, justice and forgiveness. We are not to do these things in order to draw attention to ourselves, but rather to God, the source of all that is good, true, and beautiful, for it is he who saves the world, not us.
Lord, on this day after Christmas we bring to you our prayers of thanksgiving for having loved us so much as to give yourself to us in Jesus. We know that the distresses of the world and of our lives are real. We also know that by learning from you, Jesus, and by walking more and more often in the moral truth of your way, with undivided hearts, you will comfort us in our distress. Strengthen us with your grace, Lord. Increase our faith, our hope and our love so that, "[we] may fear [the loss of] your name." We ask this in the power and the grace of your name, Jesus. Amen!
Want more daily devotionals, inspirational verses, and Bible reading plans? Just choose a plan and sign up for a free eBible account. It's that simple! CLICK HERE!
SKM: below-content placeholder
Whizzco for FHB