After his resurrection Jesus appears to the disciples on several occasions. This must have been both a great consolation to them and a source of great encouragement.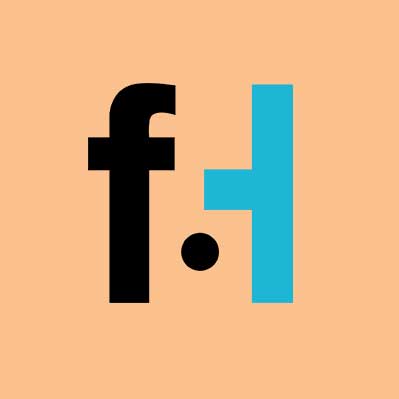 FaithHub

After his resurrection Jesus appears to the disciples on several occasions. This must have been both a great consolation to them and a source of great encouragement. Is there any wonder in our minds, then, as to why they were able to, ʺGo, therefore, and make disciples of all nations, baptizing them in the name of the Father, and of the Son, and of the Holy Spirit, teaching them to observe all that I have commanded you?ʺ No wonder they could believe him when he said, ʺAnd behold, I am with you always, until the end of the age.ʺ (Matthew 28:19-20)
In this passage from Luke's gospel, we see Jesus before them in Jerusalem. They were talking among themselves about the news that the two disciples shared with them about their encounter with Jesus along the road to Emmaus when he suddenly appears to all of them. Astonishment is probably not a word big enough to describe what they must have been feeling. We can imagine them there, their eyes wide with wonder and awe, their mouths wide open, their hearts beating swiftly within them, as if they were looking at a ghost. What does he say to them? ʺPeace be with you.ʺ This is his greeting to all of us too. This is what he brings to us, if we are willing to receive it without the false burden of our own conditions.
[content-ad]
Then Jesus invites them then to ʺLook at my hands and my feet, That is myself.ʺ Wow! The verb ʺisʺ argues reality. It is another way of saying ʺI Am.ʺ More intimately, he invites them to ʺtouchʺ him. Jesus knows that human reason often demands 'tangible' proof before we can ʺseeʺ the truth that was always there. We are natural skeptics. We say, ʺSeeing is believing.ʺ We are always asking for tangible proofs, before we will assent to the truth of something. Then Jesus asks them for something to eat and they give him a piece of baked fish and he eats it before them. In this appearance, Jesus is showing him that he was, is, and will always be more real than they could imagine. In this appearance he 'proves' to them everything that was said about him by the prophets. Everything they prophesied in the Scriptures about his suffering, and his rising from the dead, has come to fruition and fulfillment in him.
But there is another purpose for his appearance before them too. That purpose is being directed to us in this Scripture passage in this day and time, as much as it was directed to the disciples in that room over 2,000 years ago. He wants to remind us, as he was reminding the disciples ʺ…that repentance, for the forgiveness of sins, [is to] be preached in his name to all the nations…ʺ (Luke 24:47) What started in Jerusalem is to be continued in all the places we find ourselves now.
Discipleship and the Church began with the shock of Love's demand on us. We are as shocked by the depths of that love today as the disciples were in that room so long ago. Jesus stands before us every day. He is in the person of our loved ones. More importantly, He is in the person of the poor, the homeless, the outcasts among us. In all of them He says to us, ʺLook at me. Touch me. It is I who stands before you.ʺ See, love is an activity, a selfless giving, done out of compassion and love for the other. Jesus, as always, is our model. And His final commandment challenges us to be his disciples in the word today: ʺI give you a new commandment: love one another. As I have loved you, so you also should love one another.ʺ (John 13:34) Jesus wants our actions of love towards others, those closest to us, and especially those who are seen as outcasts in society, to be given freely and without conditions. He wants us to be present to them in his name, so that they may begin to 'touch' and 'see' Christ in the world today through us.
This is the meaning and the purpose of the Incarnation, the death, and the resurrection of Jesus Christ, then, now and always; that our lives of discipleship, the way we live our Christian lives out in this world, will make Jesus real to all we meet. Jesus makes himself as tangibly present to us today, as he was to the disciples then, each time we receive the Eucharist, believing what he said at the Last Supper, ʺTake this bread and eat it. This is my body, which will be given for you; do this in memory of me. And likewise the cup after they had eaten, saying, 'This cup is the new covenant in my blood, which will be shed for you.'ʺ (Luke 22:19-20) Each time we do this he says to us, ʺLook at me. Touch me. Receive me. For I am with you yesterday, today, and tomorrow. Now, take me out into the world with you, so that I might be really present to it in you today.ʺ This is the reality of Good Friday and the joy of Easter. This is the Reality that we believe in as Christians. He has not abandoned us. He is here with us. Let us remember him, then, with our lives. Let us make him real in the world now through our tangible acts of love. Amen. Alleluia!
SKM: below-content placeholder
Whizzco for FHB