See how easy it is to simply receive His word, without any follow through.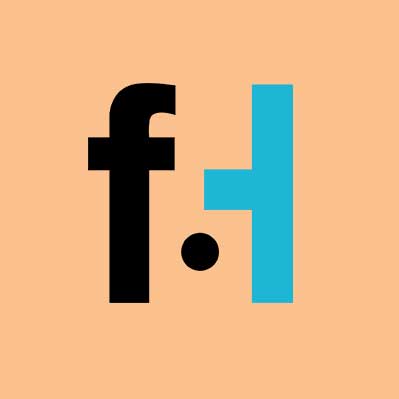 FaithHub

"He came to Nazareth, where he had grown up, and went according to his custom into the synagogue on the sabbath day. He stood up to read and was handed a scroll of the prophet Isaiah. He unrolled the scroll and found the passage where it was written:
'The Spirit of the Lord is upon me, because he has anointed me to bring glad tidings to the poor. He has sent me to proclaim liberty to captives and recovery of sight to the blind, to let the oppressed go free, and to proclaim a year acceptable to the Lord.'
Rolling up the scroll, he handed it back to the attendant and sat down, and the eyes of all in the synagogue looked intently at him. He said to them, 'Today this scripture passage is fulfilled in your hearing.'" (Luke 4: 16-21)
[content-ad]
It must have been quite an experience for the village of Nazareth. One of their own, Jesus, the son of Mary and Joseph, the carpenter, who had made and repaired so many items for them, had come home. He was well known. Jesus had come to synagogue with his parents every sabbath in his youth. Even after Joseph's death, Mary and Jesus would be there each sabbath day to worship with that little community. He would have been known for his prayerfulness and, in his youth, they probably would have spoken about him as an exceptionally bright child, full of curiosity about the Lord, asking the most challenging questions during his yeshiva school lessons.
Here he was standing among them again in the synagogue, "as was his custom on the sabbath day." But he is a man in his early 30's now. He is invited by the rabbi to read from the scrolls. This would be a common practice. It would have been common to ask a young man to do this, especially one so well known among them for his faith, who had come home after being away for some time. It would have been a common gesture of welcome and hospitality.
Jesus is given the scroll from Isaiah. He rolls it open and reads Isaiah's words, "The Spirit of the Lord is upon me…" We can imagine that as he did this the room went silent. The authority in his voice, the look in his eyes, must have gotten their attention. And the words that he read are the words that had kept the hopes of the people of Israel alive for centuries. This is the day that they have been hoping for and believed in with all of their hearts from generation to generation. But they did not fully realize what had actually happened among them that day.
Yes, they knew their poverty…intimately. The small village of Nazareth was inconsequential, even in Israel, certainly in the great empire of Rome. As Jews, they also knew their history of captivity, in Egypt and Babylon. They knew their present oppression under the Romans. You can imagine the members of that little synagogue in Nazareth nodding in agreement, just as we do today, when we hear the words of the scriptures being read to us from the pulpit; words that comfort us, or encourage us, or that appeal to our own particular world views. They had never heard it read with such authority before. They must have been struck deeply by what Jesus said then, "Today this scripture passage is fulfilled in your hearing."
They were all well impressed with him. They marveled at his eloquence and leaned over to those sitting near them and said, "Isn't he the son of Joseph?" They had also heard of the things Jesus had been doing in places like Capernaum and wanted him to do the same for them in Nazareth. But he challenged them instead. He spoke to them about the scriptures that they all knew so well, but had not really understood. He reminded them how, in the time of Elijah, great famine fell over the land of Israel, but Elijah was not sent to anyone in Israel, but to a widow in Sidon. He reminded them that when Elisha was prophet in Israel, leprosy was rampant, but he did not heal anyone in Israel, only the foreigner Naaman, the Syrian. When his fellow Nazareans heard this they became enraged and dragged him out of the synagogue to the brow of a hill, intending to throw him over the brink, but he walked through the middle of the crowd and went his way. "A prophet is never welcome in his hometown." (Luke 4:24)
What if this happened among us, at one of our Sunday services, in our own local churches, parishes, or prayer communities? Well, it does, doesn't it. When we listen to the word of God being read to us, when we are gathered in His name, He is in our presence. Do we not nod in agreement with the power and eloquence of the words? But do we not also often fail to live up to those words when we leave church and go out into the world of our daily lives? When those words challenge us with our failures, do we not often grow angry, or indignant at that challenge, because it means that we would have to give up some of the things we like best in this world? Feeling the sting of guilt, do we not often vehemently deny the accusations, even though we know them to be true in our own consciences?
The truth is that the scriptures we hear each Sunday have been fulfilled. Jesus is the fulfillment of all of the prophecies of the Hebrew Testaments. He is standing in our midst, in his Holy Spirit, as really as he was in that little synagogue in Nazareth 2,000 years ago. He is still telling us that the fulfillment of the Gospels is before us, challenging us to cooperate and to participate in bringing the glad tidings of the Incarnation, Death and Resurrection of Jesus to our neighbors. We are to liberate those held captive by ignorance by telling them of God's infinite love and forgiveness, not just with our words, but with our very lives of love, generosity, and hospitality. Our faith challenges us to give sight to those blinded by hatred by offering them the experience of forgiveness. We are to free the oppressed from the injustices that crush their abilities to achieve their fullest potential as fellow human beings.
God is with us. We believe this. He is present among us, walking with us every day. Let us honor that presence and his challenge to us to love as he loved us. He will not abandon us. He will always forgive us when we turn to Him for it, and He will always give us His grace to heal us and to strengthen us in our efforts to cooperate with Him in bringing about His eternal kingdom where, "He will wipe every tear from their eyes. There will be no more death or mourning or crying or pain, for the old order of things [will have] passed away." (Revelation 21: 4)
SKM: below-content placeholder
Whizzco for FHB