Jesus prayed always. His disciples witnessed this habit of his, as well as its efficacy, and they wanted to be able to pray like Jesus prayed. So, they asked him, ʺLord, how should we pray?ʺ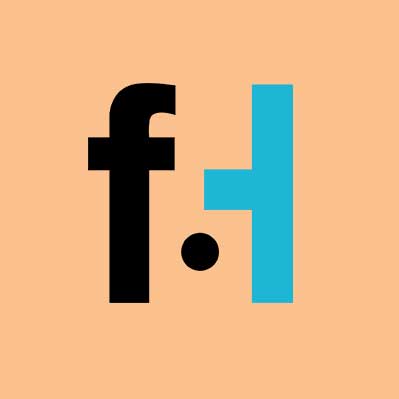 FaithHub

Jesus prayed always. His disciples witnessed this habit of his, as well as its efficacy, and they wanted to be able to pray like Jesus prayed. So, they asked him, ʺLord, how should we pray?ʺ We Christians have ʺThe Lord's Prayer,ʺ and we pray it every day, maybe several times a day. The fact of the matter, though, is that we rattle it off, probably most often, without really thinking about the depth and richness of each of the seven petitions in the prayer. Every now and then, though, one of those petitions leaps up into our consciousness and stuns us with a new and deeper insight into our faith lives with Jesus.
I am going to spend a few moments on the third petition of the prayer today: ʺGive us this day our daily bread.ʺ What are we asking of the Father when we say this? When we say, ʺGive usʺ we are expressing the covenant that he has made with us. We are his and he is ours. The ʺusʺ recognizes him as the Father of all men and women and when we pray this petition we are not just praying for ourselves, but for all, recognizing their needs and sufferings as well as our own.
[content-ad]
ʺOur breadʺ recognizes that the Father gives us life and because he has given us life, he cannot but give us the nourishment that this life requires, that is, everything that is truly good for us physically and spiritually. But there is something else here too. We know that there are those among us who hunger because they lack bread. This opens up another level of meaning to this petition for us. The hunger for mere bread in this world is profound, both among many of our brothers and sisters who live in our midst, but also around the world. When we pray this petition, ʺGive us this day our daily bread,ʺ we are praying for all who experience the daily pangs of real hunger, for whatever reason. We are recognizing our solidarity with the poor and the hungry who live in some neighborhoods, or those who are homeless and hungry on the streets of our own cities. This petition for bread cannot be separated from the parable of the poor man Lazarus, in Luke 16:19-31. Nor can it be isolated from the parable of the Last Judgement in Matthew 25:31-46, where we are told, ʺWhen I was hungry you fed meʺ, or didn't, and the consequences of both decisions.
Remember, Jesus said, ʺI am the bread of life. Whoever comes to me will never go hungry, and whoever believes in me will never be thirsty.ʺ (John 6:35) He is the one bread that nourishes the many. So, this petition is not just about our own needs, but it recognizes our responsibility toward the hunger that others experience. But we are to be concerned not just for their physical hunger though. We Christians are also called to recognize the other ʺhungerʺ that men and women are perishing from, that is, the hunger for the word of God. ʺMan shall not live by bread alone, but by every word that comes from the mouth of God.ʺ (Matthew 4:4) ʺThere is a famine in the world, not a famine of food, or a thirst for water, but a famine of hearing the words of the Lord.ʺ (Amos 8:11) Let us not just pray for those who experience physical hunger among us, rather, let us serve them by alleviating their hunger and by changing the conditions that cause that hunger. And let us feed their souls with the knowledge of God by our deeds and our words.
So, when we pray this petition of the Lord's prayer, let us pause at it a moment, and meditate on the fullness of its meaning. Marguerite d'Youville wrote this about this petition saying, ʺGive us this day our daily bread–or if not us, at least to the poor.ʺ Not a bad sentiment to add to our meditation on this petition. Let us pray the Our Father, from here on, with a new appreciation of that seemingly simple prayer that Jesus gave to us.