The girl was visibly nervous, but she had dozens of strangers to cheer her on!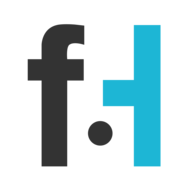 Chris Winters
The day that we took our first leap off a diving board was a very memorable one. We were so scared, though. This is a moment that we can all relate to.
Your toes start to curl over the edge of the board, you are filled with dread and it feels like the sort of thing that is going to end in disaster. Of course, things do not have to be that way.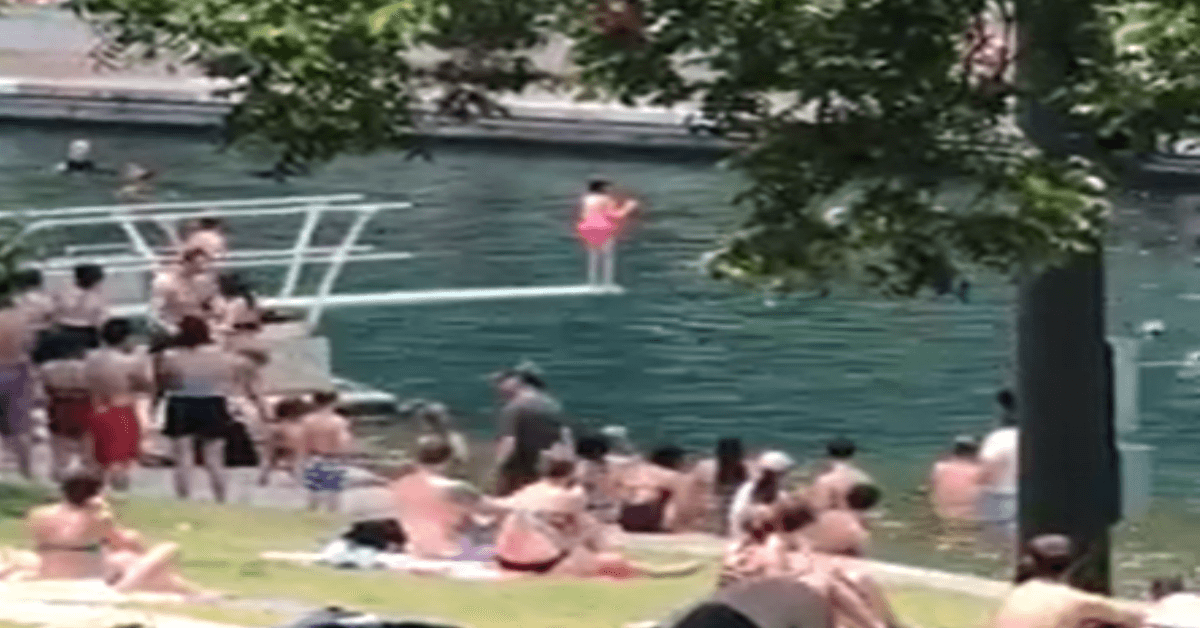 Eventually, we see others doing it and we want to get in on the fun. The fall does not seem so scary once you have had the chance to handle it a couple of times. This is the lesson that this little girl learned and we cannot stop laughing at the clip that you are about to see. We are not laughing at her, of course. It's just the sort of moment that is very easy to relate to.
Hannah Waitt is from New York but she took a trip to Texas and that's where this video takes place. Barton Springs Pool in Austin, Texas provides an awesome outdoor swimming area that is fed by the natural springs that are located close by. Locals and visitors love to frequent this spot, as it is a great place to spend a hot summer's day.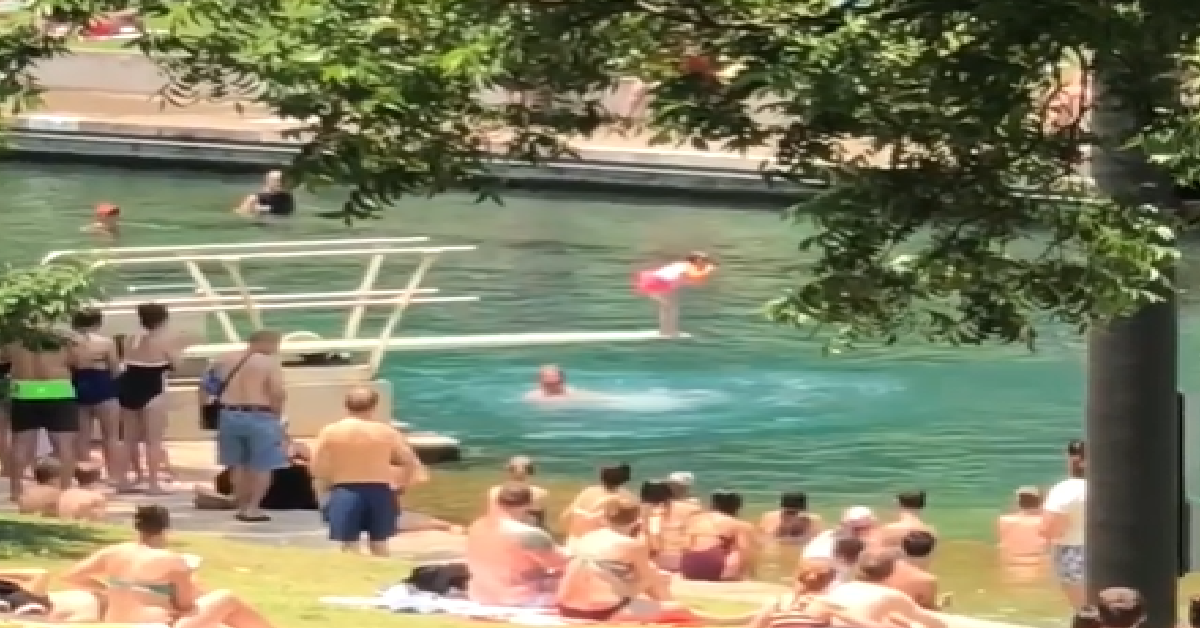 Everyone who was present on this day got to witness one of the coolest events that you are ever going to see. How often do you have the chance to check out a little girl's first dive? It's not the sort of thing that you are going to be seeing on a constant basis. You have to be willing to take advantage of these moments when they arise.
The moment where she is clearly nervous about diving is a metaphor for life, isn't it? Sometimes, there is simply nothing to do but to do it! Her father is close by and he is giving her all of the necessary encouragement. Once Dad takes the plunge, that seems to calm her down a bit. She realizes that it is a piece of cake.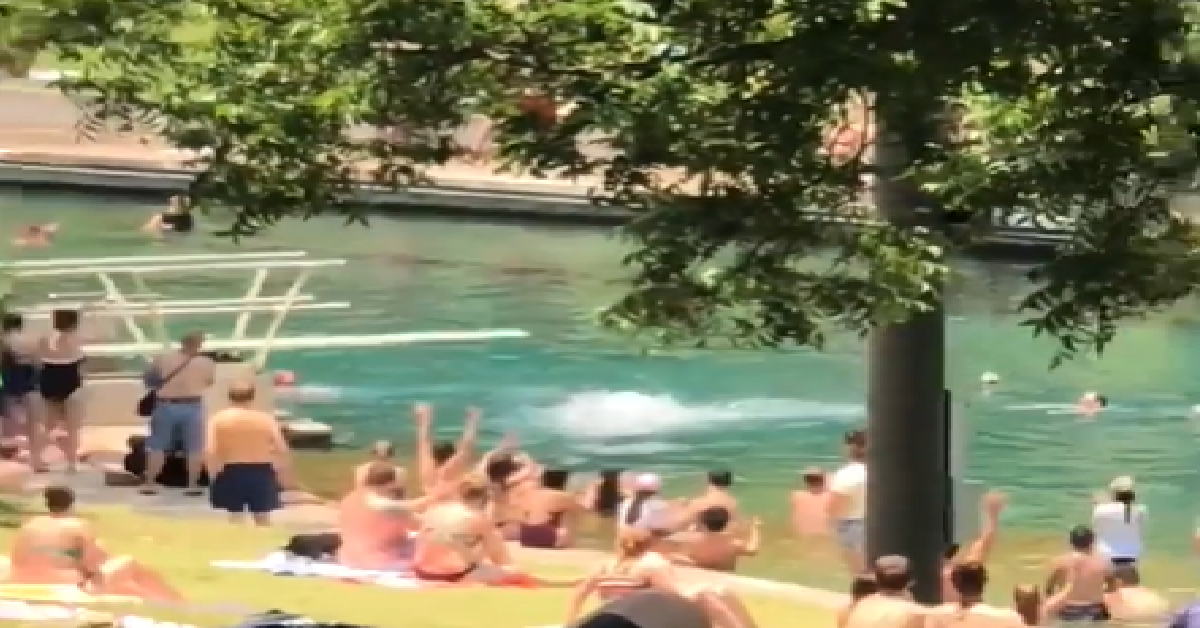 It takes a ton of courage to take this sort of leap but at long last, she makes the dive. Hannah shared a video of the moment on Facebook. She wrote: "In case you need some encouragement today, here's a video of a little girl jumping off the diving board for the first time as the entire pool cheers her on."
Check out the touching moment below:
https://www.facebook.com/hannah.waitt/videos/10211918228340509