Need a laugh today? Gen the Corgi has just the thing!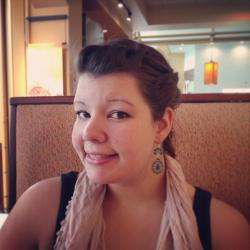 Jessica Griggs
Many things bring us joy in life, but there's something about pets that fills a special place in our hearts! Especially when they do silly or unexpected things. I found a very special, very silly pup who just wants to bring you smiles and laughter! Gen is a corgi from Japan who has quite the Instagram following. Over 150 thousand followers, in fact!
According to Gen's owner, "Like most corgis, he's active, playful, and clever. Unlike most corgis, his incredibly expressive face has earned him a huge online following."
Let's take a look at the top 10 Gen the Corgi expressions!
When the food finally arrives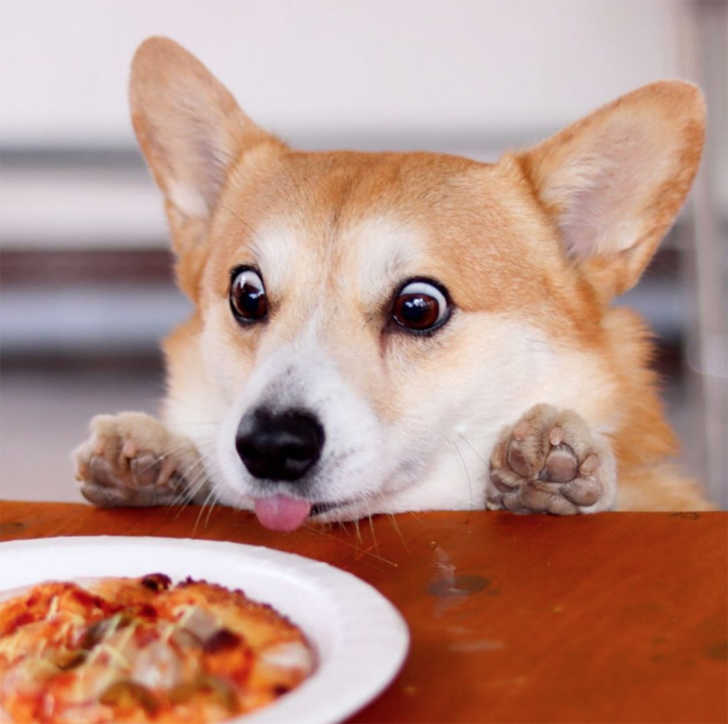 I think we can all relate to this happy little pup! Just look at his excited, hungry eyes! Too bad he's probably not going to get a bite of this meal. I sure don't want to be the one to tell him though…
The caption on this photo reads: I know Not only does it smells good, but it also tastes good, too!
Prankster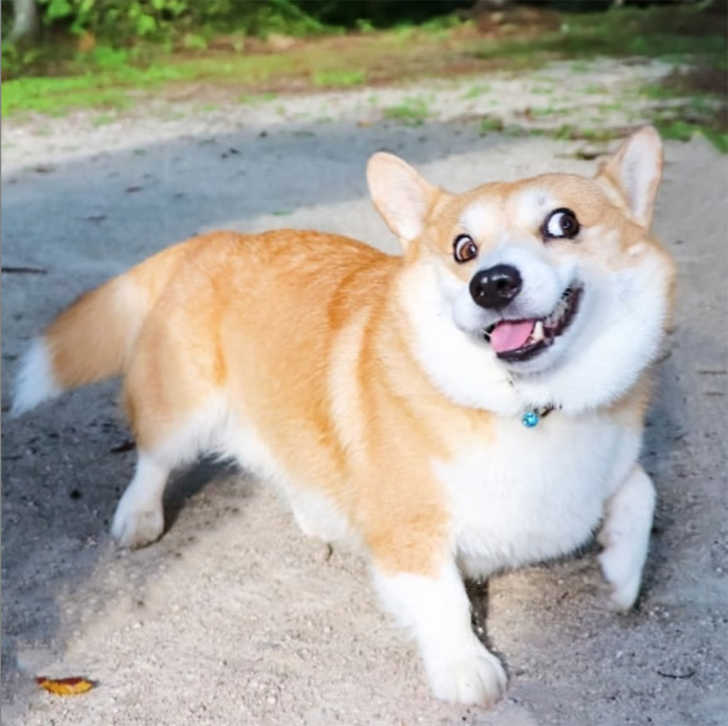 Doesn't he look like he just told a really corny joke and he's waiting for the other person to laugh? I love his cute, quirky little doggy grin, complete with his tongue sticking out.
The caption on this photo reads: Hey hoooman! Are you ready for this?? It's time for an adventure in the dark woods.
HALP!
Don't worry, Gen isn't in any real danger here. In fact, from the other photos on his Instagram account, this doggo loves to swim. In this moment, however, he looks like he's a bit in over his head! Never fear, his owner isn't far away. The caption on the photo suggests Gen is actively swimming towards some treats, which would explain the extra-motivated look in his eyes!
The caption reads: Bacon … sausage … meatball … those must be waiting for me!
Fabulous!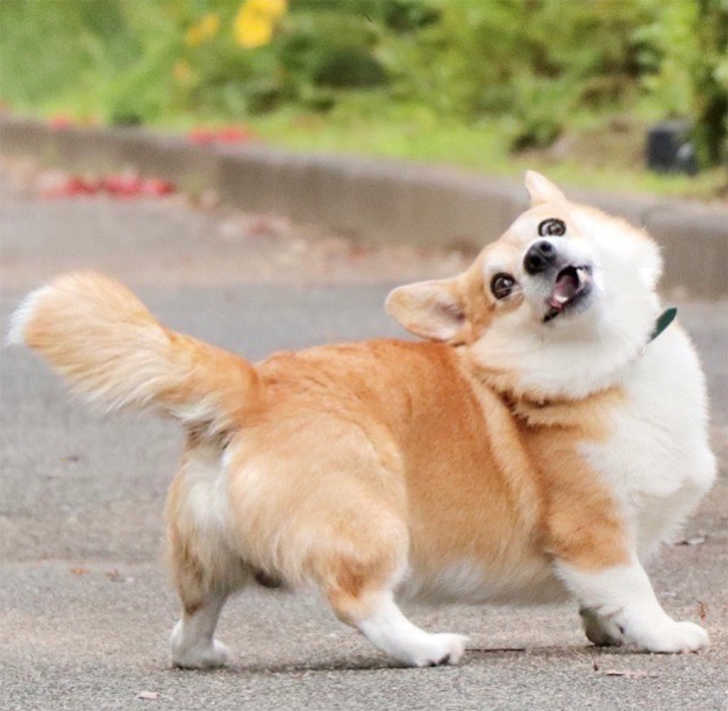 Just look at that confident swagger! Gen may be a little quirky, and even a tiny bit dopey, but he's living his best life and doesn't care what anyone says. Besides, I think you'll agree, his quirks and dopey faces only make us love him more!
The caption reads: I'm happy to be alive, I'm happy to be who I am.
Smirking Pup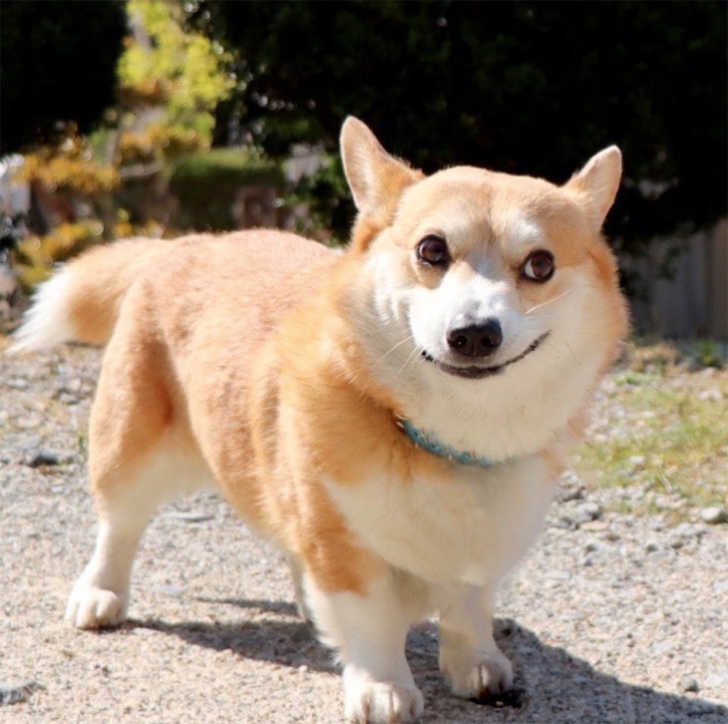 What is this little guy up to? He looks awfully mischievous, in my opinion. Just look at his crooked smile and devious eyes. Oh man, I don't know if I could deny this dog anything, mischievous or not! The caption explains a little more.
The caption reads: When I saw my treats fell out of the bag…
Chillin'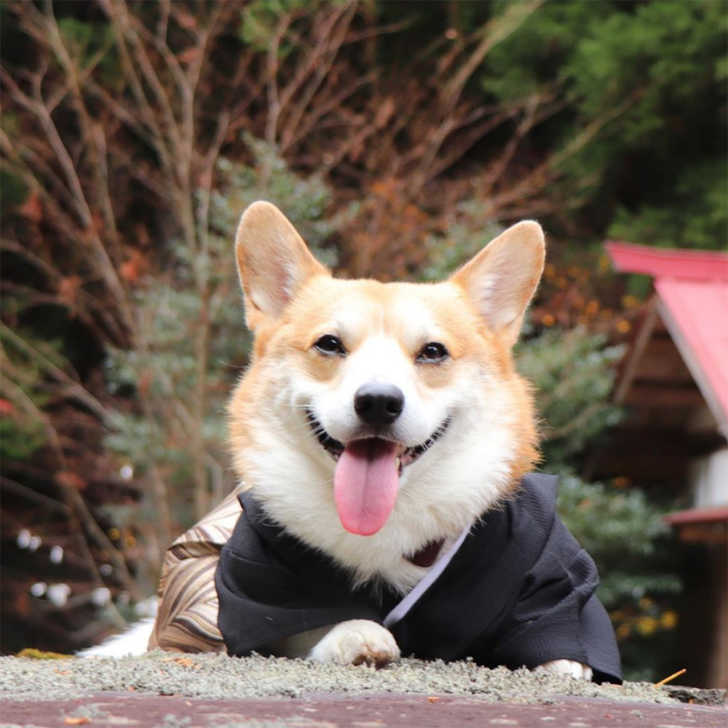 This is one chill dude. He's perfectly content with everything in life. I could learn a thing or two from zen Gen, how about you? The caption for this photo reads: You know what I love the most about celebrating New Year? Knowing the fact that I get to spend another year with you!
Peekaboo!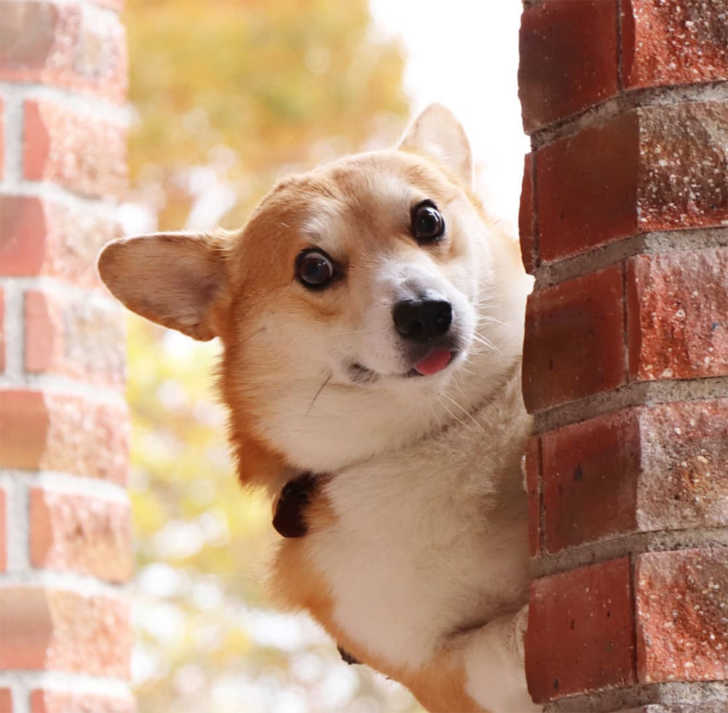 I'm in love with this pup's playful attitude! He's seriously too cute. It's impossible to know exactly what he's thinking about, but it sure looks like he's playing a game of hide-and-go-seek. I'll play with you anytime, Gen!
Dancin' Doggo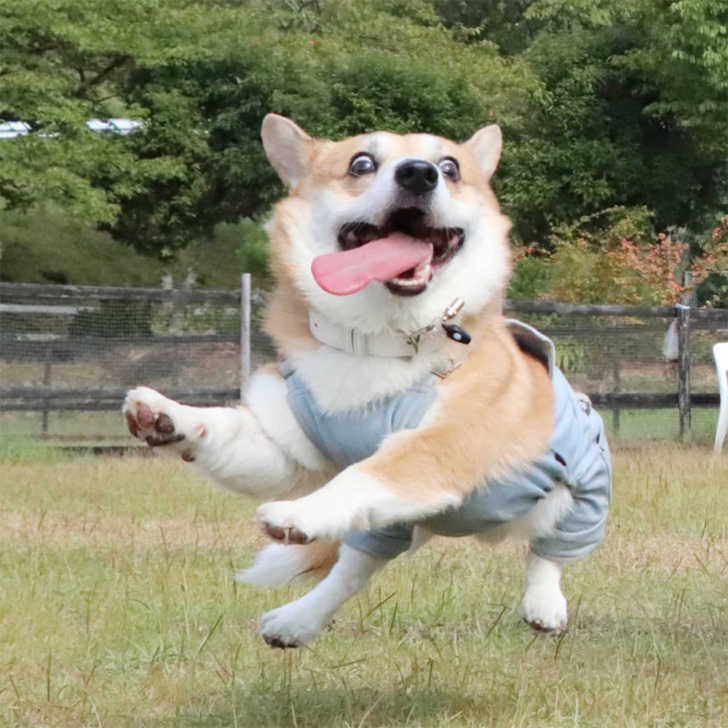 Are you teaching us a new dance move, Gen? I don't think I'll look as good doing it as you do, especially in those adorable overalls! Could this little guy get any cuter? He sure looks thrilled about hopping around his backyard!
Action Shot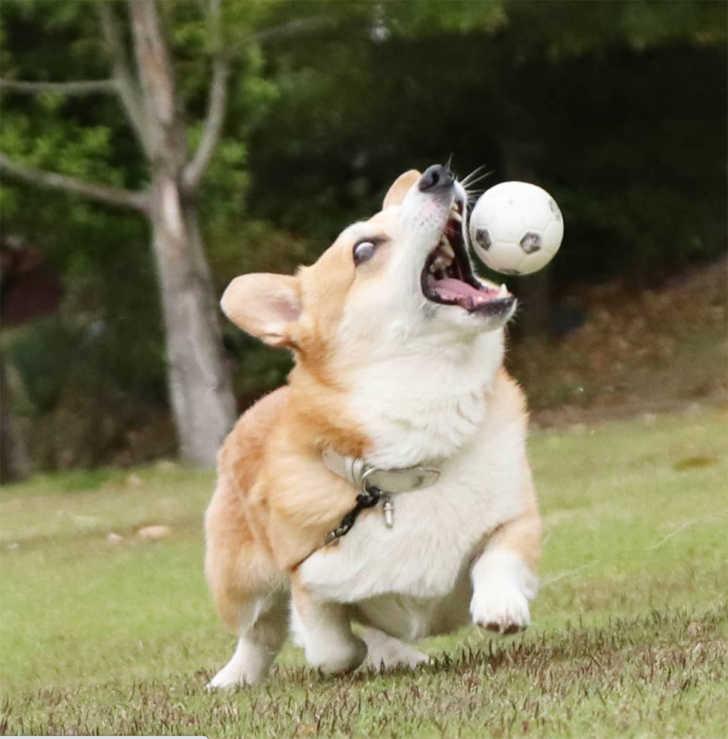 Can't you just hear the crowd cheering in the background as Gen makes the winning goal? Actually, I'm not sure what game he's playing, but he's definitely winning. How could he not be with that grin? I love that he's got his eye on the camera as if to say, "Are you getting this? I'm giving you my best stuff here!"
Timber!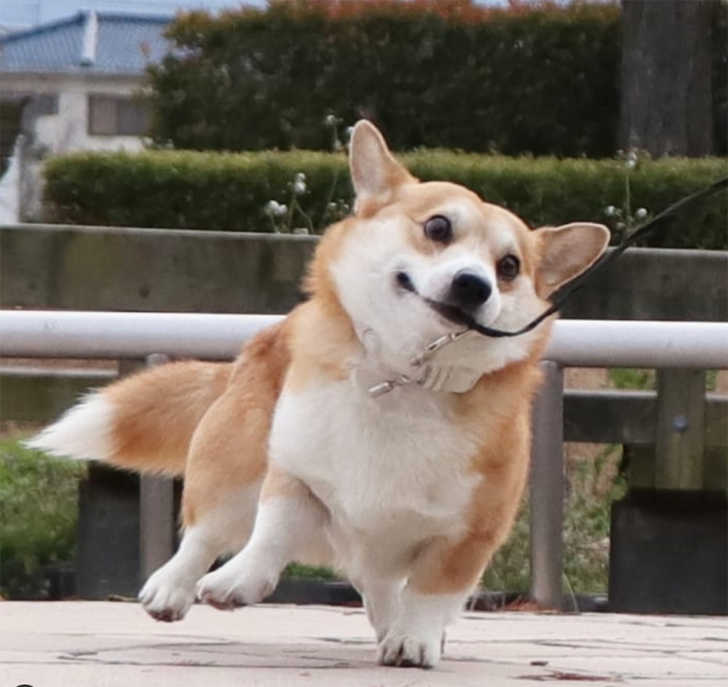 I don't think Gen is actually going to fall over – and even if he does, he doesn't have very far to fall. Those short, stubby little legs are so cute, but not always the best for keeping balance. Gen doesn't look too concerned about it, though. He's one happy pup, that's for sure!
See more of Gen's funny faces on his Instagram account!