There's been much justified hand-wringing over the bullying epidemic in America's schools. It's received primetime news coverage, and it even has a government program dedicated to prevention and care. Even we've published stories galore on great commercials, heartwarming moments, and celebrity intervention. What gets lost in all this volume is how personal bullying is to those who experience it daily, and just how young it starts.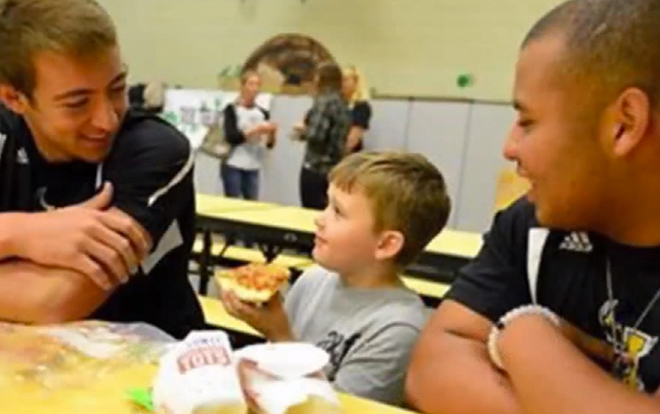 Case in point: this New Mexico kindergartner was so nervous about going to school, he was throwing up daily. At five years old, bullying was so bad that he was throwing up daily. Enter Chris Kukyendall, a high school football star in their small town. Galvanized by a classmate who committed suicide at fifteen years old, he knew he couldn't let this bullying go on, but he also couldn't use his stature to intimidate elementary schoolers – that would make him a bully, too. With friend Brevin, they now lead Buddy Eagles, a group that partners football players with younger kids to mentor and prevent bullying.
These two young men have a lot to teach us about tackling tough guys both on and off the field – keeping it personal.