She waded down the flooded aisle of the church during a monsoon.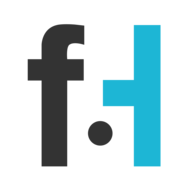 Chris Winters
If you've ever been to a wedding in the past, you are probably well aware of the fact that there are certain things that are considered to be good omens.
For example, did you know that rain on your wedding day is actually believed to be a good thing? We only learned of this recently, if we are being 100 percent with our readers on this one.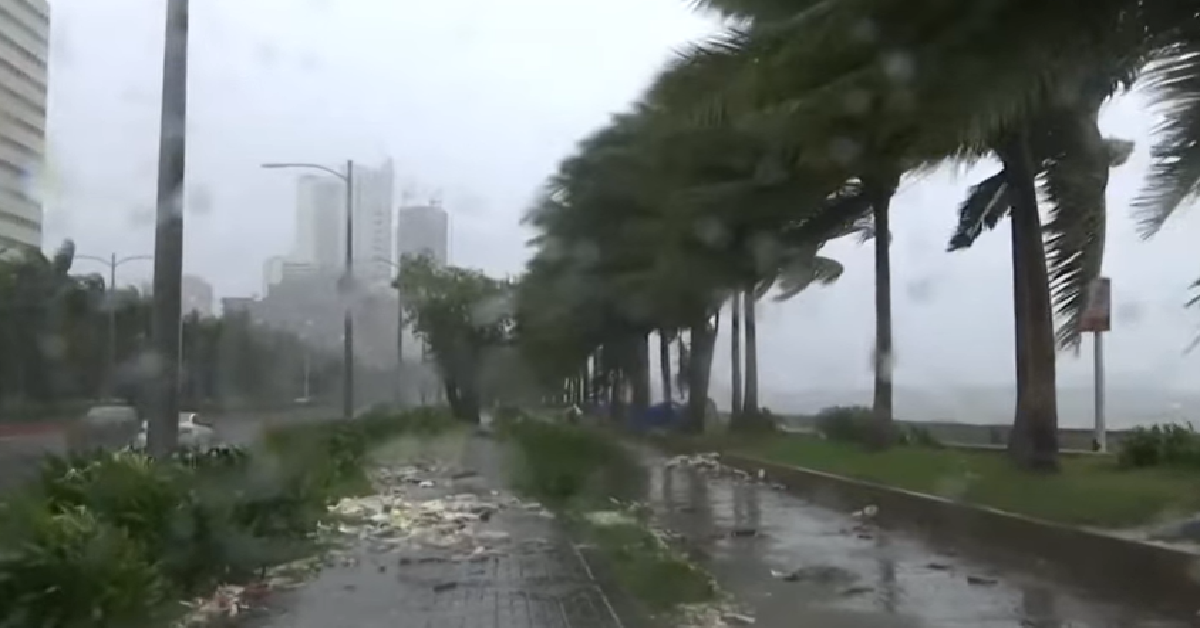 Of course, rain is a good omen but what happens when you have a whole flood to deal with? This is the question that this couple had to grapple with when a monsoon arrived on their big day.
According to NDTV, Jobel Delos Angeles, 24, is a bride like any other. She was supremely excited to walk down the aisle and make things official with her longtime boyfriend, Jefferson Delos Angeles. They reside in Bulacan in the Philippines.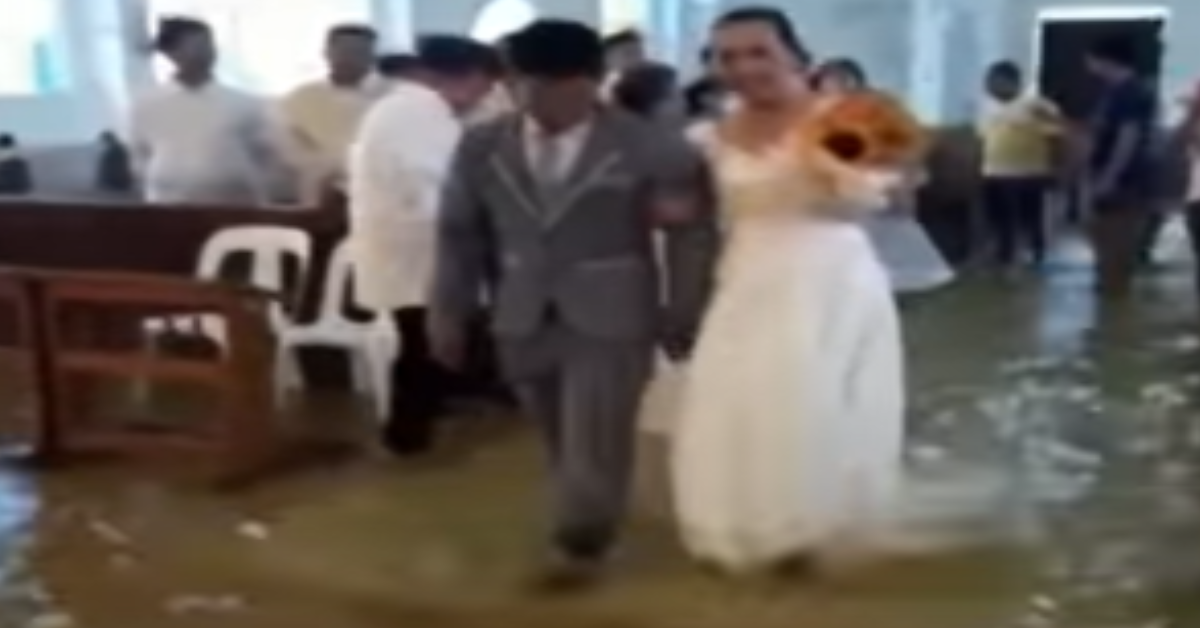 The couple was hoping to have a magnificent shindig to commemorate the occasion but Mother Nature appeared to have other plans. They did not take the time to account for the fact that they scheduled their wedding right in the midst of monsoon season. This is an error that they would have to learn to deal with.
And deal with it, they did! Give this couple credit. They took the monsoon in stride. The rain began to come down during the days leading up to the wedding. Since the church they were planning on using was being flooded by the rains, they knew that they would have to come up with a better plan or simply go without.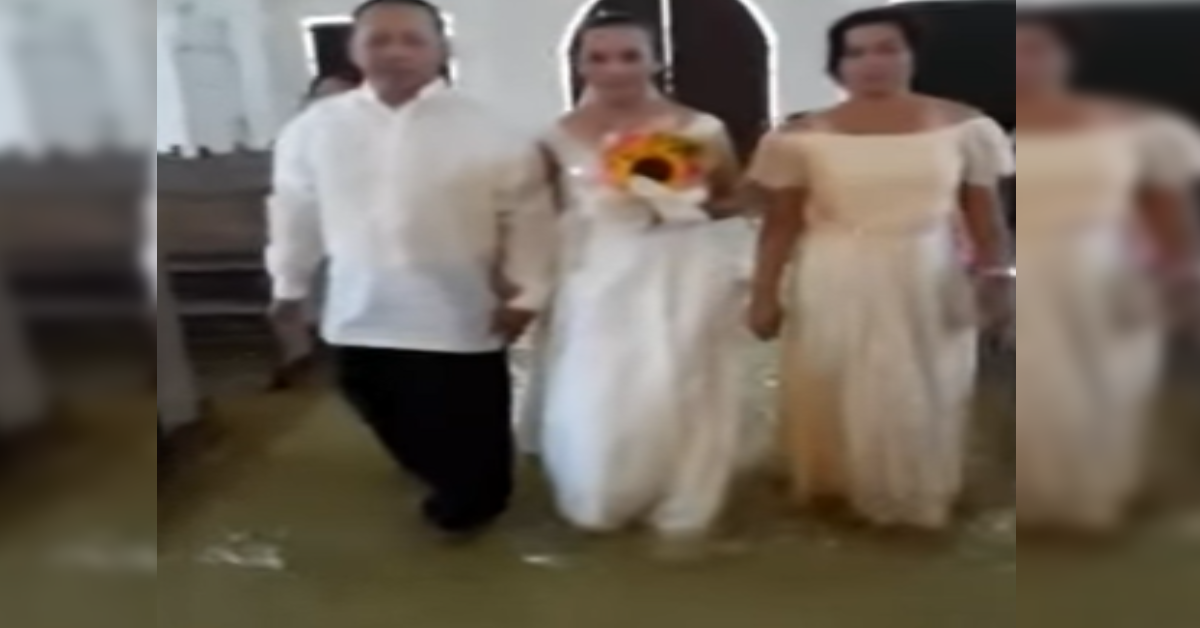 Jobel is one determined bride, however. She was not going to allow the ceremony to fall by the wayside. Come heck or high water, she knew that her wedding day was going to go off without a hitch. She and the rest of her family put on their wedding day regalia, ditched the shoes and decided to proceed with the wedding as planned.
It is one of the funniest sights that we have seen in a very long time. The water was a foot high by the time the big day arrived but the couple would not be stopped. "My gown got wet and heavy but I told myself it was as if I was walking on a red carpet," Jobel says. The knot was eventually tied and we loved to see it.
Check out the video below: