The greatest challenge now is coming from the heretical teachings and views of various gnostic teachers, who claimed to possess certain esoteric spiritual "knowledge" or 'gnosis.'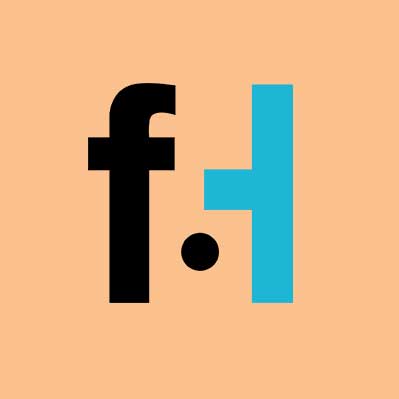 FaithHub
There is a very important message for us in today's passage. Paul is encouraging Timothy to be courageous in preserving the faith, to remain steadfast in the face of the trials that may be coming. Paul is addressing Timothy in very personal terms here, and we are to hear the exhortations that he is giving to Timothy in the same manner. He is also advising Timothy to prepare others to take his place, just as Paul had prepared him to do so. This is what we are all to be doing with our faith. We must not be timid about handing on the faith to our children, to each other to those who are hungry to know God. This is how the Church survives the varying trials and tribulations of every age.
When this letter is written to Timothy, one of the greatest challenges before the Church was not from the "Judaizers" as we see in Galatians. The greatest challenge now is coming from the heretical teachings and views of various gnostic teachers, who claimed to possess certain esoteric spiritual "knowledge" or 'gnosis.' These taught that the physical world is evil, the product of the fall, and is thus to be rejected and left behind. In light of this thinking, they preached that Christ did not have a natural, bodily existence, but was pure Spirit, only appearing to be of bodily nature. This was a denial of the incarnation. Paul has warned Timothy, therefore, that he must be prepared to defend and to continue to teach correct doctrine and church organization. In other words, Paul is giving pastoral guidance to Timothy here and exhorting him to do the same by preparing others to replace him who would be able to teach and pass on the teachings of the Church without distortion.
The Church has always been under attack. Often these attacks have come from without. This has been true in almost every age. But, just as often, the Church has had to confront attacks from within. False doctrine is always raising its spectre. It has appeared in many forms from the time of the earliest years of the Church on up to today. They are always variations on one theme or another, from Arianism (denial of the divinity of Christ), to Manichaeism (a belief that there are two equal forces in the universe, good and evil, which are in a constant state of war cosmically and within the individual person, or Pelagianism (the belief that man can save himself, without God). All are denials of Church doctrine as it was taught by Christ and his Apostles. Over the centuries many have fallen under the spell of one or another of these heresies and the results have always been disastrous for the heretic as well as for the Church, at least in the short run. We must be able to recognize them when they come and, as Paul tells Timothy here, to do so courageously. Paul tells Timothy, and us, that we can do this because, "…God did not give us a spirit of timidity, but a spirit of power, of love and self-discipline." Our Christian faith demands courage of us, therefore, God has not made us timid. Rather, he has given us power. What is that power? It is his grace, which we know and experience as his love for us. To put it another way, we are to confront false teachings with love and self-discipline, not with anger, or violence, or threats. We must courageously confront those who have fallen under the spells of false teachings and bring them back to Christ with patient endurance, compassion and forgiveness, in other words, by our love.
We must also learn to recognize the difference between false and correct doctrine. It is correct doctrine only if it teaches that there is one God, the Father Almighty, who is maker of heaven and earth, of all things visible and invisible; that there is one Lord, Jesus Christ, the Only Begotten Son of God, born of the Father before all ages; that he is God from God, Light from Light, true God from true God, begotten, not made, one in being with the Father; that through him all things were made; that for us and our salvation he came down from heaven, and by the Holy Spirit he was born of the Virgin Mary and became man; that for our sake he was crucified under Pontius Pilate; that he suffered death and was buried and rose again on the third day in accordance with the scriptures; that he ascended into heaven and is seated at the right hand of the Father and will come again in glory to judge the living and the dead; that his kingdom will have no end; that the Holy Spirit is the Lord and giver of life, who proceeds from the Father and the Son, is adored and glorified, and has spoken through the prophets; the the Church is one, holy, catholic, and apostolic; that there is one Baptism for the forgiveness for sins; that we look forward to the resurrection of the dead and the life of the world to come. This you will recognize is the Nicene Creed, which was composed in response to some of the aforementioned heresies. This, then, is correct doctrine. The scriptures in their entirety are correct doctrine. This is what we must know.
How can we teach those who are hungry to know Christ, if we do not know the true teachings of the Church ourselves? Paul is admonishing us not only to know the difference between false and correct doctrine, but to have the courage to preach it courageously in the spirit of power, love and self-discipline that God has given us.
Lord, help us to be true to your teachings. You have told us that you are The Way, The Truth, and The Life, help us to believe in you with confidence and to follow you with conviction. Bring us to a courageous and undivided love for you and our neighbors. Help us to develop the habits of self-discipline that will enable us to stay on the narrow path that leads us to your kingdom. Let us not be timid in teaching others of your love through both our words and our deeds. We pray this in your name, Jesus. Amen!
Want more daily devotionals, inspirational verses, and Bible reading plans? Just choose a plan and sign up for a free eBible account. It's that simple! CLICK HERE!
SKM: below-content placeholder
Whizzco for FHB